Disclosure: This post is sponsored by Sharpie. All opinions and creative direction are my own.
Are you guys ready to dive into Christmas this year? I'm kicking off the holiday season on the blog a little early this year because well, it seems like everyone is getting into the holiday spirit already and I'm here for it! I'm actually sharing a DIY holiday project I did last year and never ended up posting it. So here we are now! I created this DIY Sharpie Christmas Gift Wrap, it was so easy to do and also lots of fun. I really like how it gave our gifts a personal touch under the tree!
DIY Sharpie Christmas Gift Wrap
You may recognize our Christmas tree from last year. I love the black and white with pops of red and green. And just look at those fun Sharpie Gifts!
Make Your Own Wrapping Paper
Supplies
The best part about this project is there isn't a wrong way to do it. It's all about trying out new designs and being creative.
For the first look, I took the black paper and gold Sharpie and did these little squiggly trees with a little star on top!
For the second look, I kept the plain black paper and added a DIY gift tag directly onto the paper by tracing a tag right onto the finished package. This one complimented the first one nicely! It would make a great pairing.
I used the metallic Sharpies on the white paper as well and used the black and white ribbon to finish it off! I took a circle cut out, traced it and then added a little hook on the top to look like an ornament. I love how this one turned out!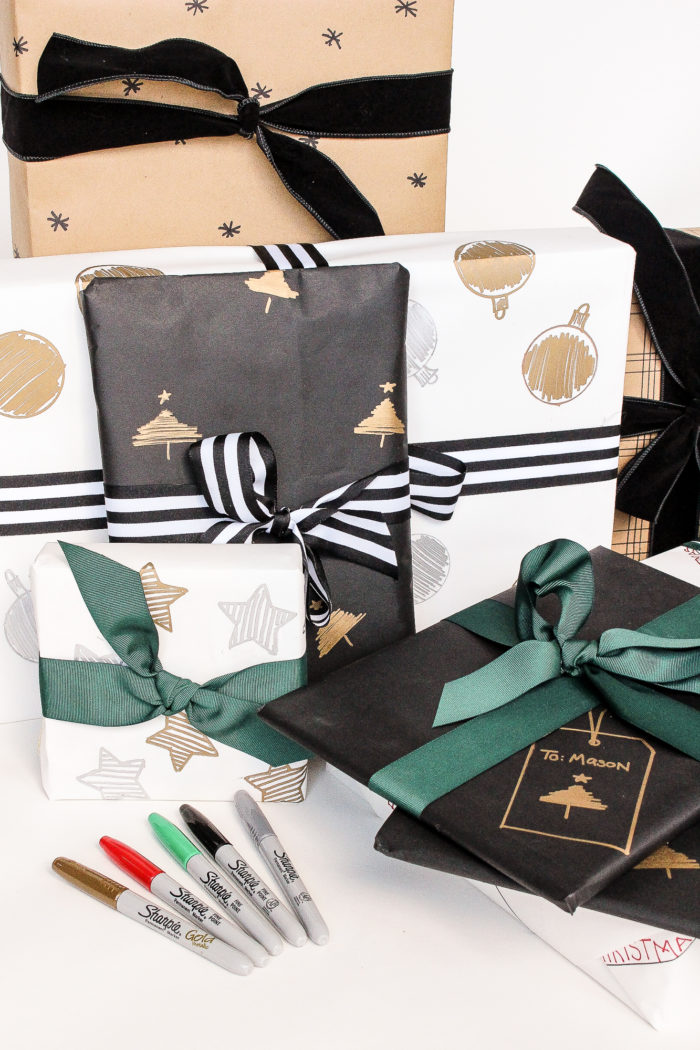 Here is how they all turned out! You can see the brown paper package one in the back, along with the stars and a cute DIY plaid one as well. Like I said just go for it, so many design options and they can all be different. I just suggest that you pick a color scheme and stick with it, that way all the packages are still cohesive.
Christmas Gift Wrap Ideas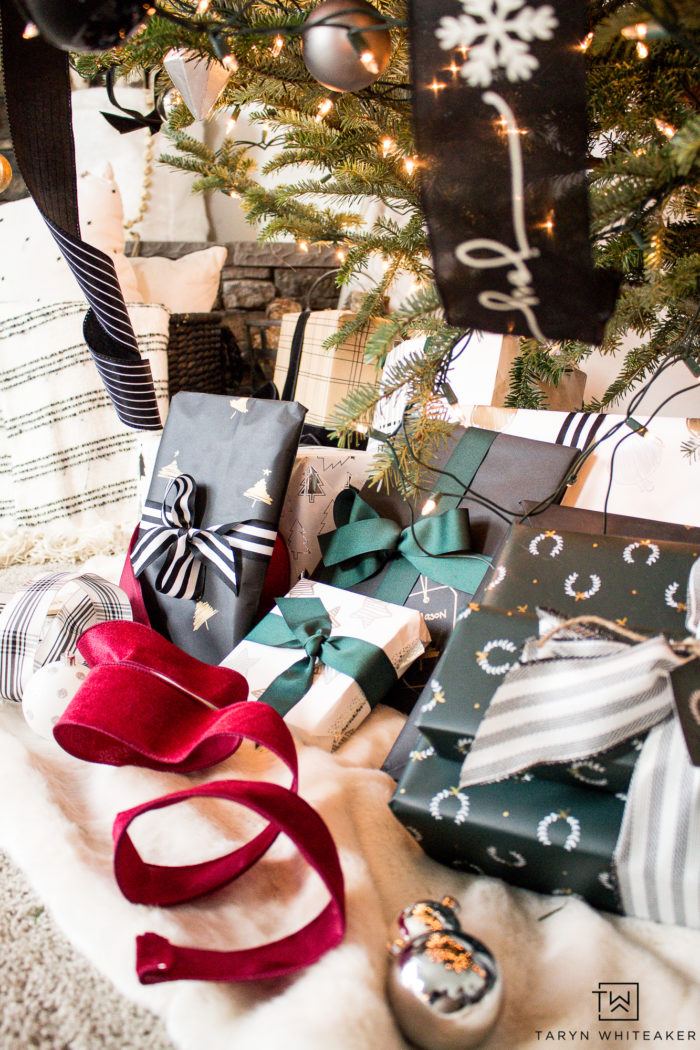 I can't wait to show you all the new holiday decor for this year! Especially with our family looking looking SO different than last year! Here is the new mantel and some furniture!