First of all, if you are hoping over from Town and Country Living, thanks for stopping by! I'm excited to show you our Cozy Winter Mantel. We have been verrrrry slowly taking down our Christmas decor over the past few weeks. Typically we take it all down New Years Day and it's all packed away swiftly. But this year it's been a gradual process and for the first time ever I decided to leave up some winter decor throughout the downstairs. After all, we will have snow on the ground so it only make sense to keep a few things up.
Cozy Winter Mantel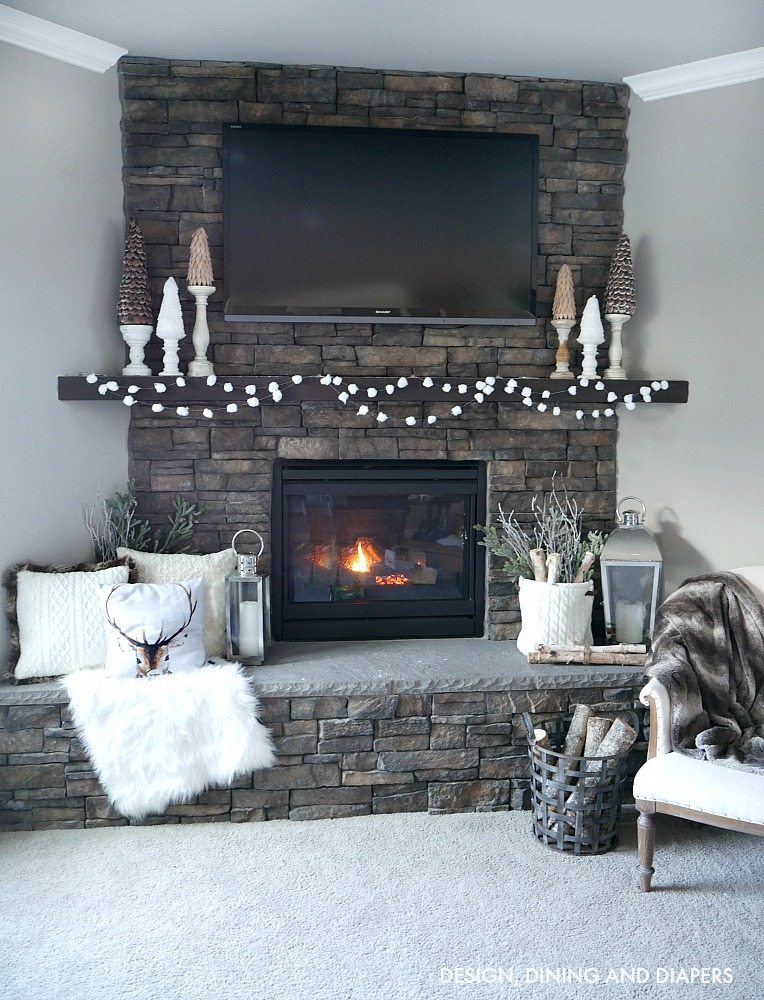 I love the look of winter white through January and even February. With a dusting of snow outside and temperatures in the teens, we are enjoying this very cozy space every day.
I bought this beautiful watercolor pillow from Ms. Craftberry Bush a few years ago and it always makes its way into our seasonal decor. I love it so much.
Decorating a Mantel Around a TV
Decorative trees are one of my very favorite things to bring out during Christmas and I'm so happy that they easily work into winter decor. Placing them on pedestals gives them height and adds dimension.
DIY Decorative Trees
You can learn how to make the Wood Biscuit Tree and the White Coffee Filter Tree on the blog and the pinecone tree is from Michaels!
Winter White Decorations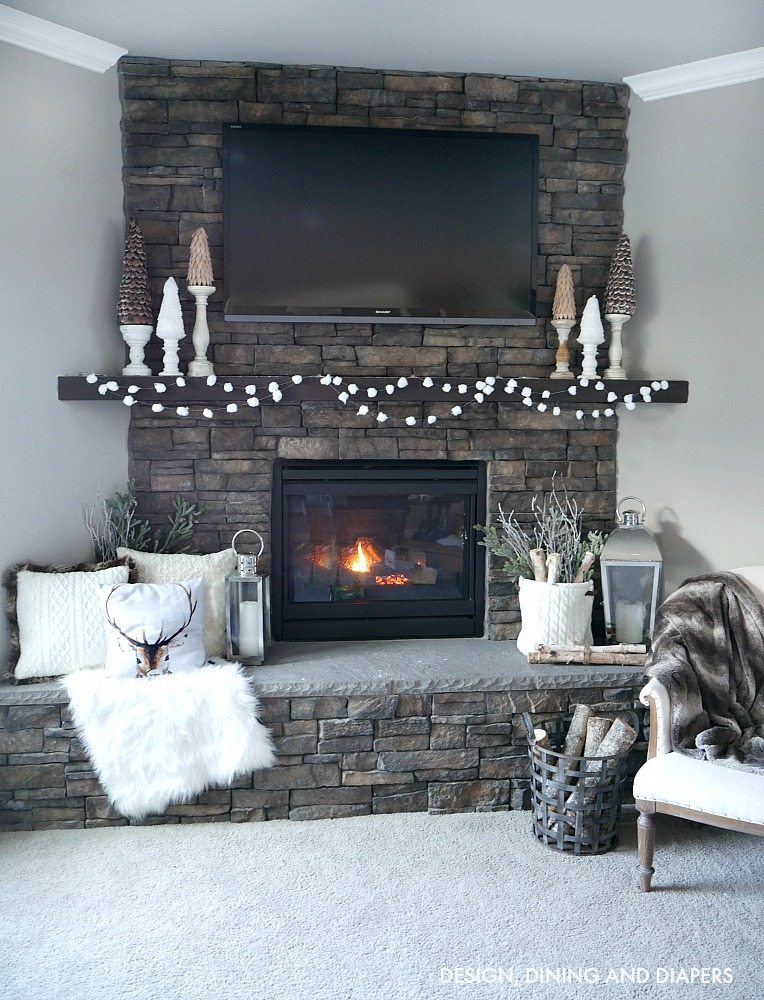 We have the fireplace on every second we are home and I couldn't love this cozy space any more. I'm so glad I decided to transition into winter this year because I just wasn't ready to go with a completely blank slate! I'm going to enjoy my trees and greenery just a little bit longer!
Up next is Krista from The Happy Housie! I love her take on a winter mantel. Hop on over to her blog to keep seeing Winter Decor inspiration!