We are savoring these last few weeks of summer over here! While I'm busy playing and enjoying the last few river days and family vacations, I wanted to pop in with a few new room designs I've put together! A family member had asked for a few ideas for their beach rental and today I'm showing you the kid's room ideas. I had so much fun putting these together that I did two room variations, one in a monochromatic boho beach theme and the other with soft pastels and neutrals. If you are decorating your own beach house or just like the theme for your own home, these are done on a budget. SO are you ready to see these Boho Beach House Decor Ideas?
Boho Beach House Decor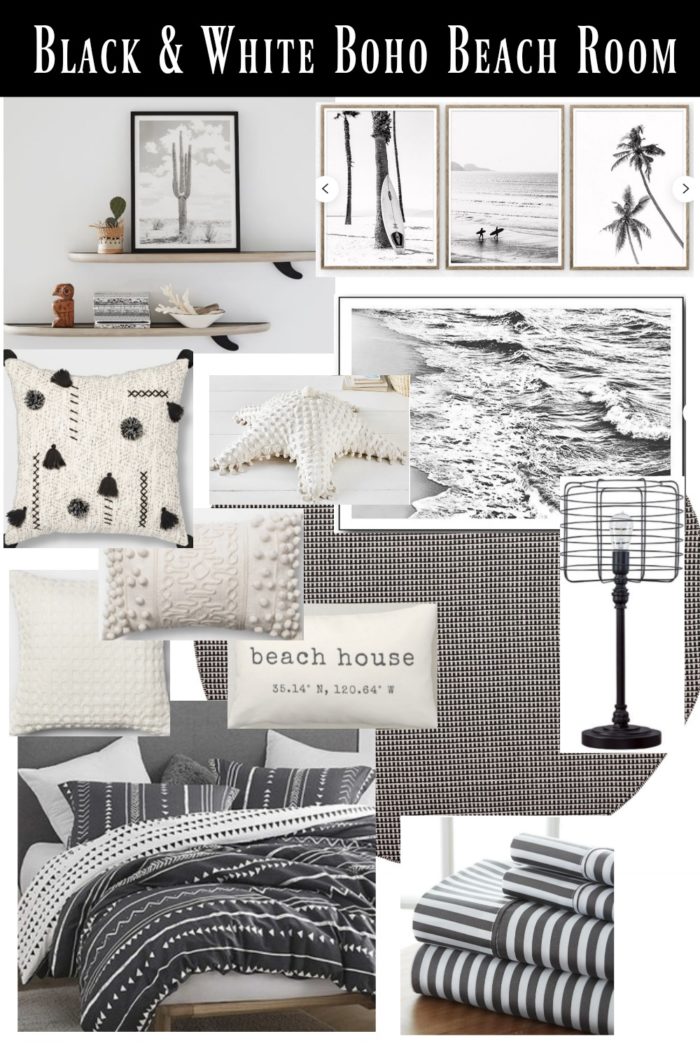 The inspiration for both rooms was from the Pottery Barn Surfer collection. I based the designs on that theme but found some more affordable ideas to put the spaces together.
I love this monochromatic beach theme. It's modern, yet coastal and an work in your home too. Can we just talk about this Starfish Pillow? I love it so much. Below are links to all the products used in the design. Click for prices.
Links To Product Sources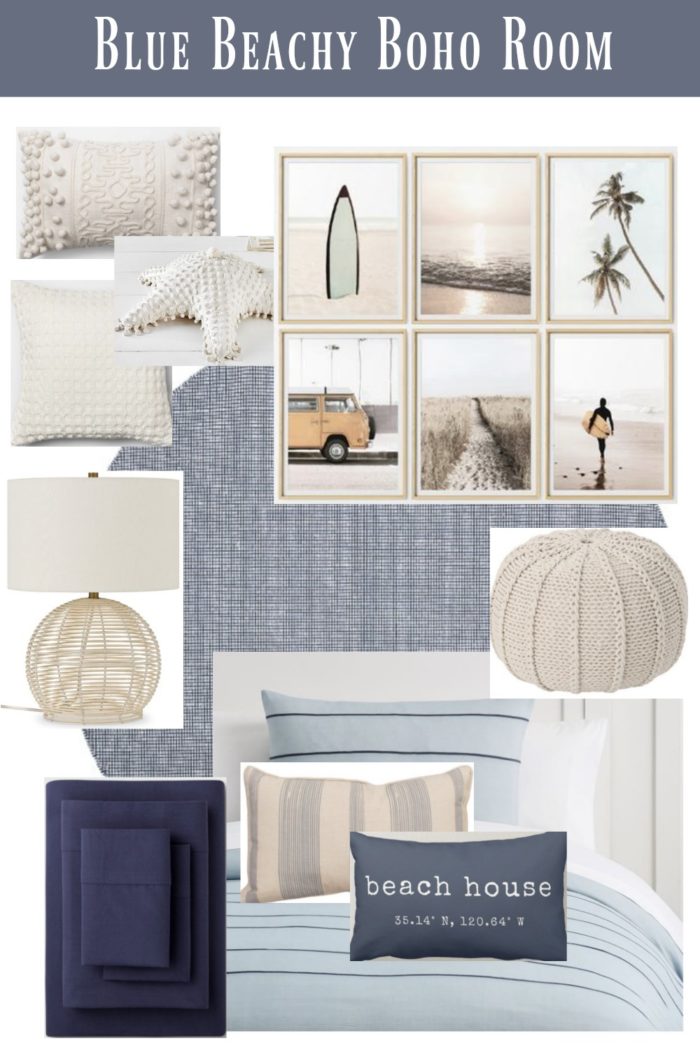 For this space I keep the same ideas as the first design, but added some color! Soft ocean blue tones and lots of creams and texture. The surfer prints really bring the whole look together.
And that beach pillow! You can can actually input your own coordinates of your house to personalize the pillow. All links can be found below. Click for each product listing and price.
Links To Product Sources

Hope these two looks help you gather some inspiration for your own home and beach houses. If you have any questions let me know!