Last month, I kicked off a new series where I show you how I style a space for $100. I started with how to style a round coffee table with a variety of accessories. This week I'm going to talk about how to spruce up your beddingvfor $100. I know $100 may seem like a lot to some, but it's amazing how quickly nice pillows can add up! I tried super hard to pick items that were good quality, unique and didn't break the bank. So I turned to the most obvious place for custom pieces, Etsy! Plus, I love to support small businesses!
Spruce Up Your Bedding for $100
Let's Style A Bed
Let's start with a blank canvas. I am a sucker for white linens. I love white bedding and pillow shams. It's the perfect clean slate you need to easily change up your throw pillows and blankets throughout the year.
My white duvet cover is from Brooklinen and I just bought these basic white shams on Amazon. Now I'm ready to add some decorative pillows.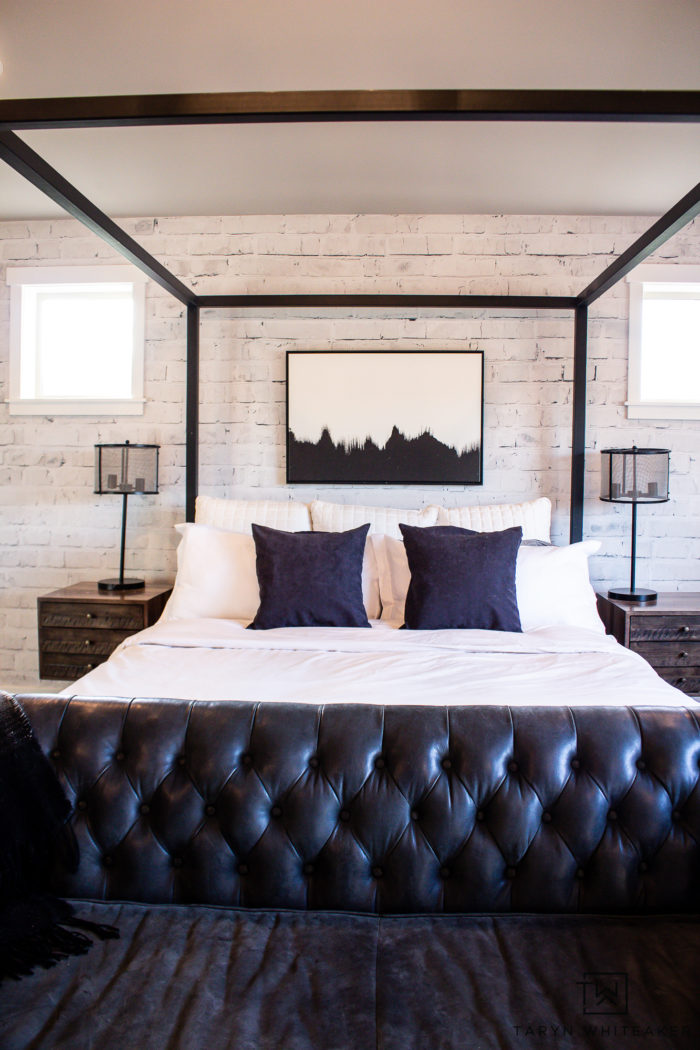 Step 1: Add A Set of Throw Pillows. I found these charcoal pillow covers on Etsy. They come in a few different neutral colors. I went with the 'dark charcoal' to give it a deep rich pop of contrast on the bed.
Tip! When possible, only purchase pillow COVERS not ones with the full inserts. This will especially save you money when purchasing pillows on Etsy. Most shops give you the option of buying pillows with or without the insert. I often cover old pillows or just put seasonal ones inside, no one will ever know!
Add A Pop of Color or Pattern
Step 2: Add an accent pillow. The third pillow you place up front should have a subtle or bold pattern to it. But make sure it stays within your color palette. The pattern will bring the look together and give your bed a finished look.
I am normally not a fan of animal print (and my husband is a big NO on it), but I happen to love the antelope print that is trending right now. I like the subtle pattern to it and the grey tones. I also think it gives off a classy luxurious look. I found this antelope lumbar pillow on Etsy as well and it's gorgeous in person.
Step 3: Fluff your pillows! :) But really, adding three throw pillows on your bed can really complete the look. Spruce up your bedding this spring with these easy pillow ideas that can last year round!
Black and White Bedroom Decor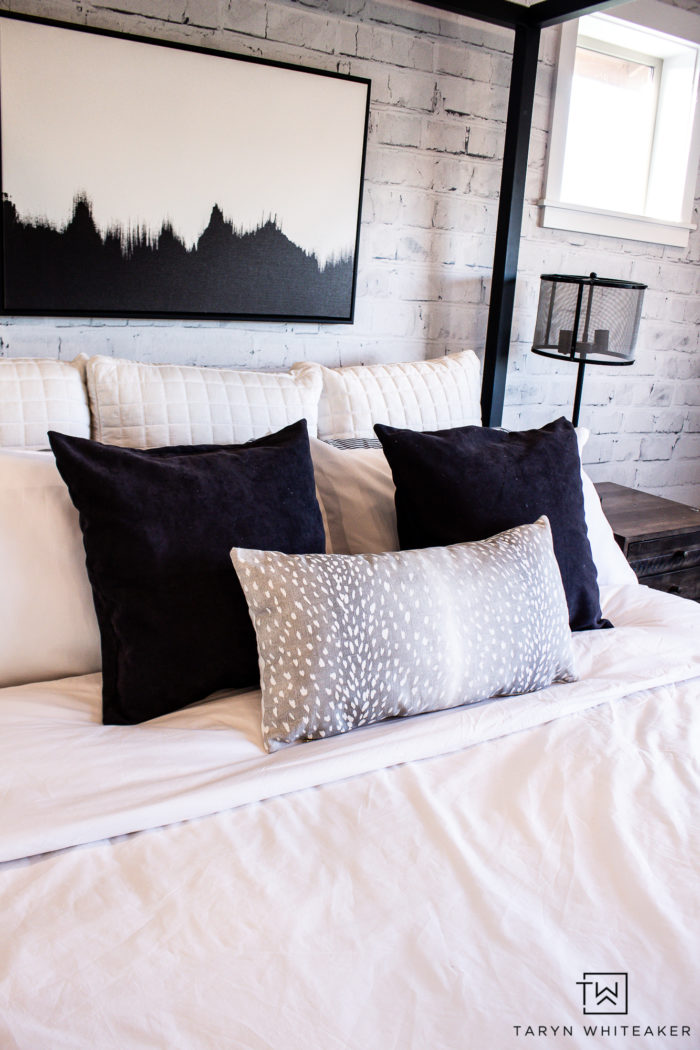 I haven't changed much in our bedroom since I revealed it about a year ago, but I have to say these pillows are the little touch it needed. For $100 I feel like it took our bed from a little too minimalistic and maybe even a little boring, to "wow" those pillows!
Shop our whole bedroom below!