Hello! You may remember about a month ago we finished up my daughter's bigger girl room. I love the space, but it didn't feel completely right to me. I would say maybe 90% there but I have learned over the years that I truly need to take a break from a room for a little bit and come back to it in order for it to be done right. So here I am with the first little change and I am SO excited about it.
My daughter's two favorite things are gymnastics and art. I already included the gymnastics prints in her room but I wanted to create a space for her to be creative and display her artwork. I took down a wall that I didn't feel right about and created this DIY Kids Art Center instead! I think it is a much better use of the space and more practical. It just suits her better than hanging a few shelves that didn't take up the space well anyway. And it only costs around $70!
DIY Kids Art Center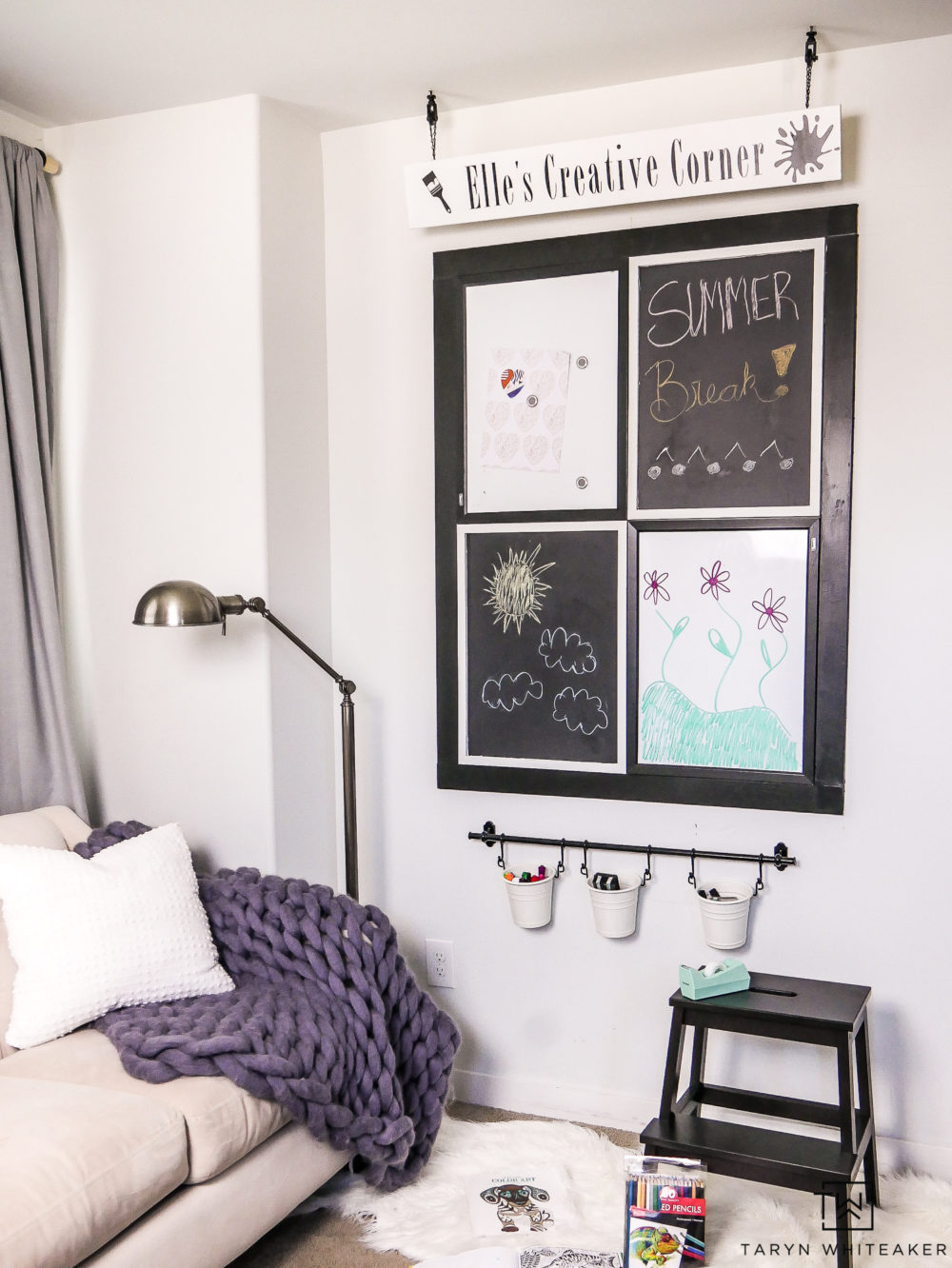 I am so excited about how this space turned out. I wanted a place for her to be creative, display her artwork and just play. Ok, and I also wanted something design wise that took up more space :)
When it comes to kids rooms especially, I love adding a few personalized touches to make them feel like the space is truly theirs. I created this little sign using a piece of scrap wood and my Cricut. I hung it using some vintage industrial hooks I had left over from another project and black chain.
Here is what the space looked like in the original reveal. While I love those hexagon shelves, they just weren't working in this particular space. They were too tiny and looked awkward.
On the bottom, I added the staple IKEA bucket organizer to hold dry erase markers, chalk and an eraser.
Since the top boards are pretty high up, I added a black step stool so she (and the other kids) could reach the top boards and they would be usable.
Overall, this project was very inexpensive, it just took some planning to get it right! I'm going to walk you through all the dimensions and exact boards I used to get the perfect spacing.
SUPPLIES
How To Create Your Own Art Center
Step 1: Mark Your Lines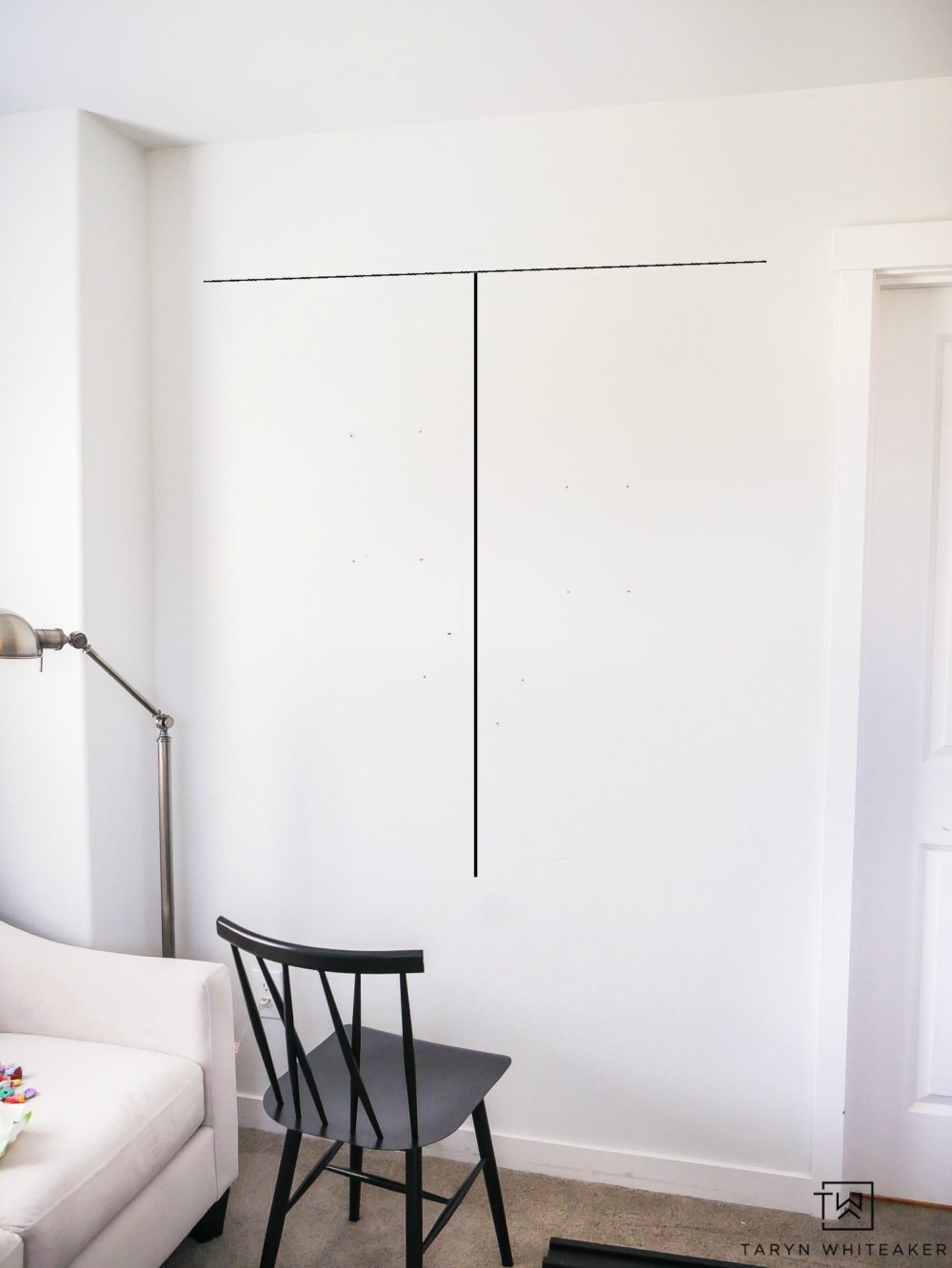 First step is to prep your wall and mark your lines! I used a level to draw the top line where I wanted the top of the boards to rest and then drew one straight down the center. It was hard to see my pencil lines in the pic so I marked them up for you to see. These guidelines will make it SO easy to put together your craft wall.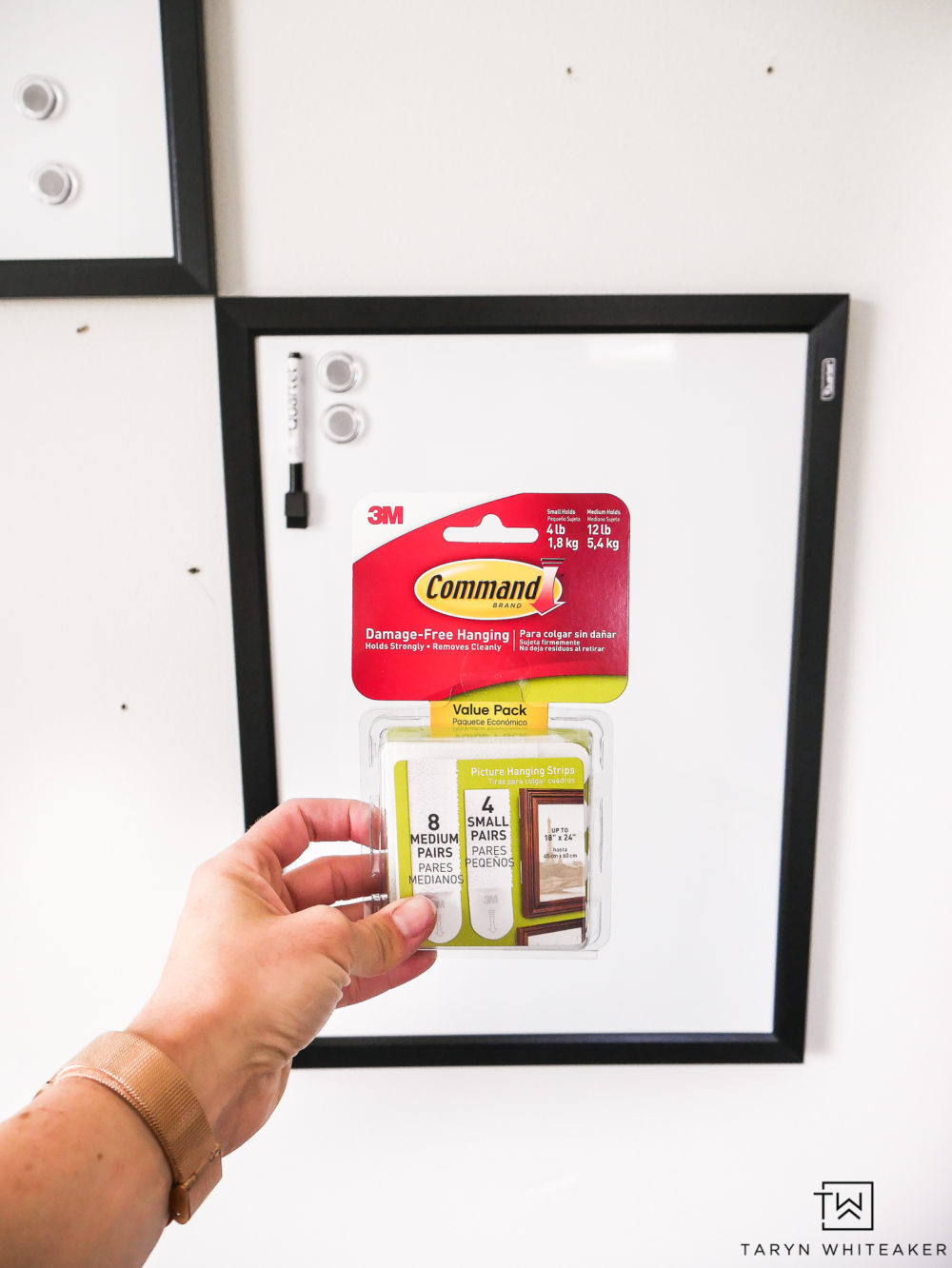 I absolutely LOVE using Command Strips to hang just about everything I can in our home. It makes it so easy hang things, you can move them around without making any more nail holes and it's easy to adjust them if something hangs a little off. I put four on each board.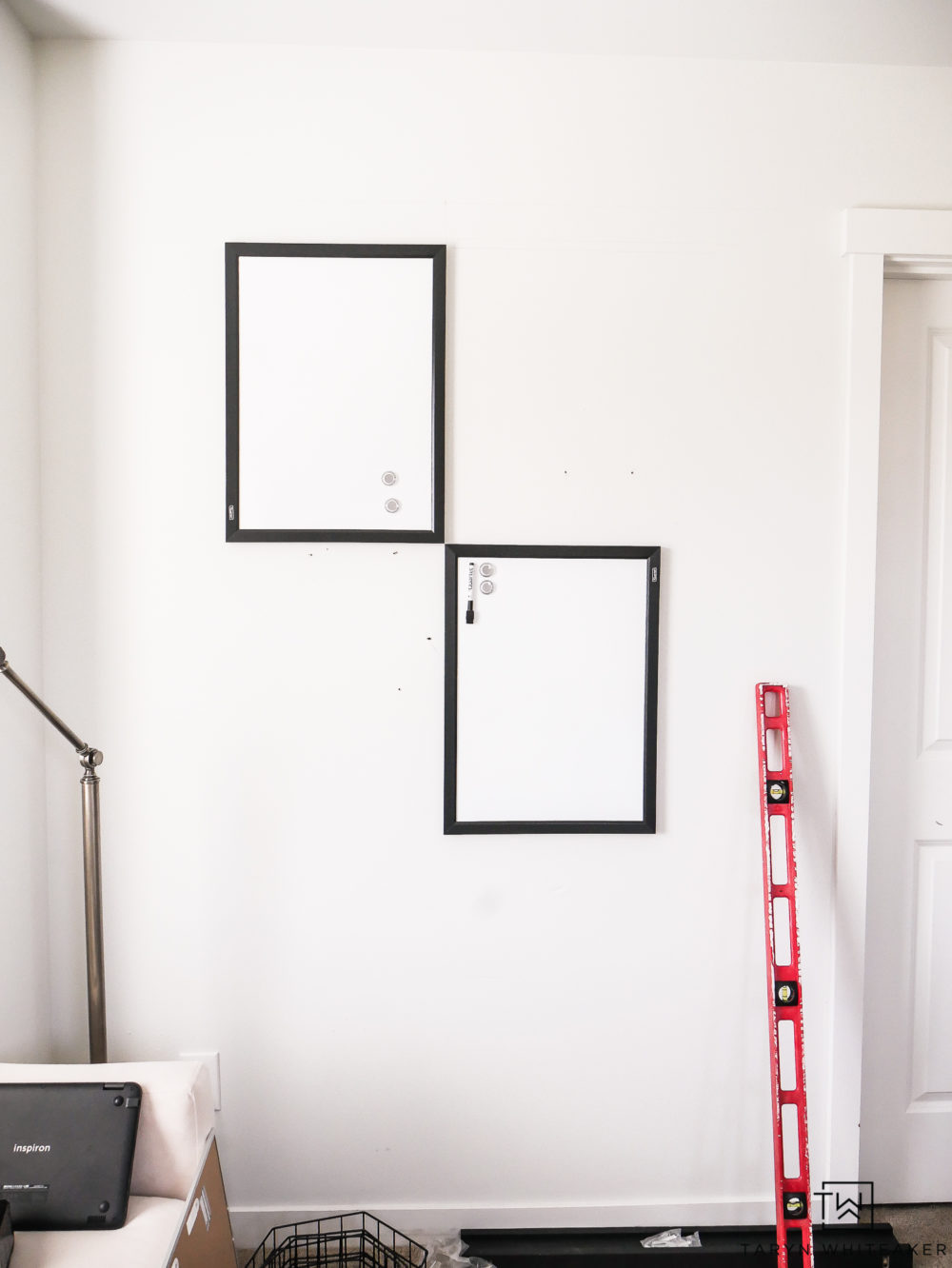 I started with aligning the top left white board the top line and the center line and then the lower right with the center line so the middle corners touch.
Then all you have to do is add the chalkboards and you have yourself the perfect fit! The chalkboards come with an oak boarder and then I painted them white to go with the design.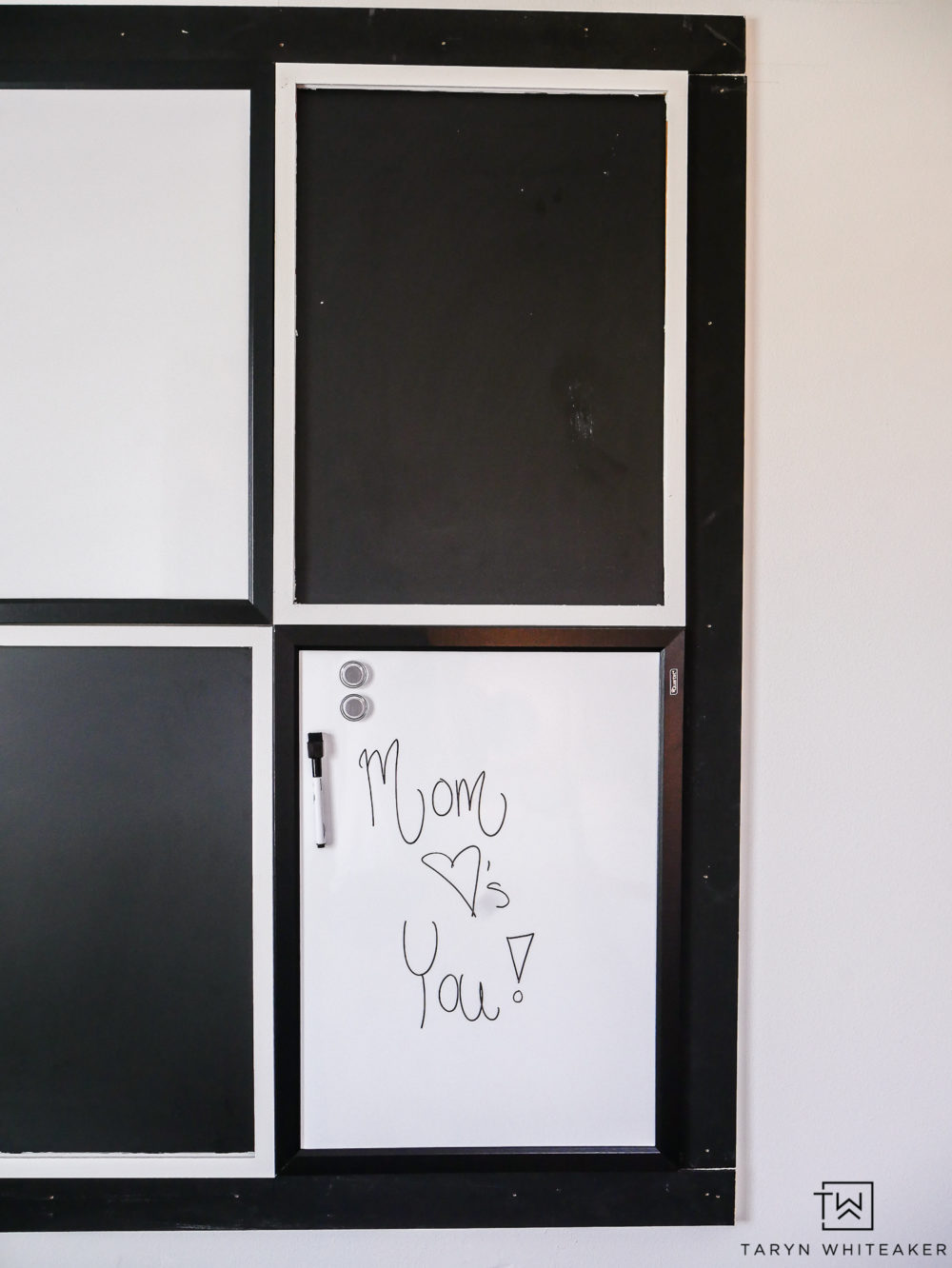 To make the space feel a little more finished off, I added some black trim around it.
Fill the nail holes and the joints with a little wood filler. Let it dry and sand it down.
Then, I gave it two coats of black paint.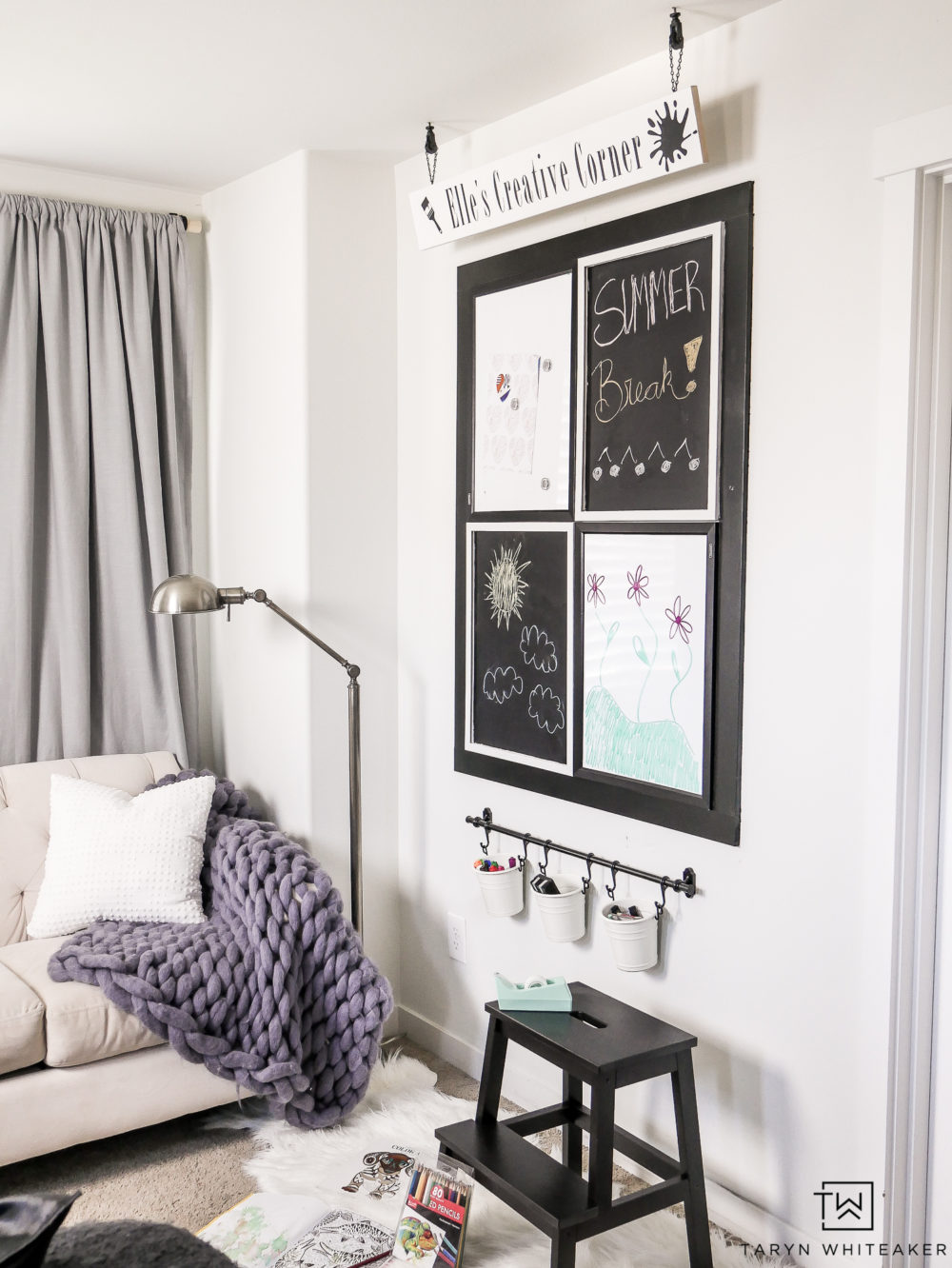 SHOP THIS SPACE
If you are looking for something to take up a large wall and/or wanting to put together your own diy kids art center, this is a pretty inexpensive way to do it! $70 is a good deal!