Happy Monday! Today is a big day, it's the official AMAZON PRIME DAY! I honestly do 80% of all my shopping online, especially on Amazon. Whether it's shopping for accessories or furnishings for the house or sprucing up my wardrobe with some fun new basics and trendy seasonal items, I am obsessed with Amazon and I've gotten pretty good at searching and scouring for awesome finds. So I'm sharing some with YOU!
Starting at 3PM ET today, Amazon will kick off it's AMAZON PRIME DAY! They are having promos and special 50% deals going on until then, you just have to visit the homepage for all the details. I don't know exactly what's going to be going on sale so I thought I'd just share some of my favorites finds right now. I'm kicking off with summer fashion finds (since I just happen to be looking for our upcoming trip to Hawaii!) but I'll also be adding more categories throughout the day.
CURRENT FAVORITE AMAZON FINDS
Top Home Decor Deals
Hexagon Wood Mirror $60 | Chesterfield Sofa 25% off | Gray Mid Century Modern Sofa $499! | End Table With Basket 33% Off | Vintage Spotlight Floor Lamp | Modern Deer Print | Natural Wood Side Table | Geometric Throw Blanket | Woven Farmhouse Throw | Gray Ombre Blanket | Mud Cloth Inspired Pillows |
FAVORITE HOME ELECTRONICS
iRobot save 34% | InstaPot save 40% | Cricut Air 2 save 30% | Pressure Washer save 40% | Large Amazon Echo Save 30% | Video Doorbell save 30% | Small Echo Dot Alexa save 40%
WOMEN'S JUMPERS AND ROMPERS
Vince Camuto Red Jumper With Shoulder Tie | Bardot Red Striped Jumper | Navy and White Striped Short Romper | Blush Lace  Short Romper | BeBe Black Long Jumpsuit |  Ivory and Navy Striped Romper | Rachel Zoe White Jump Suit  | Black and White Kimono Sleeve Romper |
WOMEN'S BUDGET FRIENDLY SUMMER CLOTHING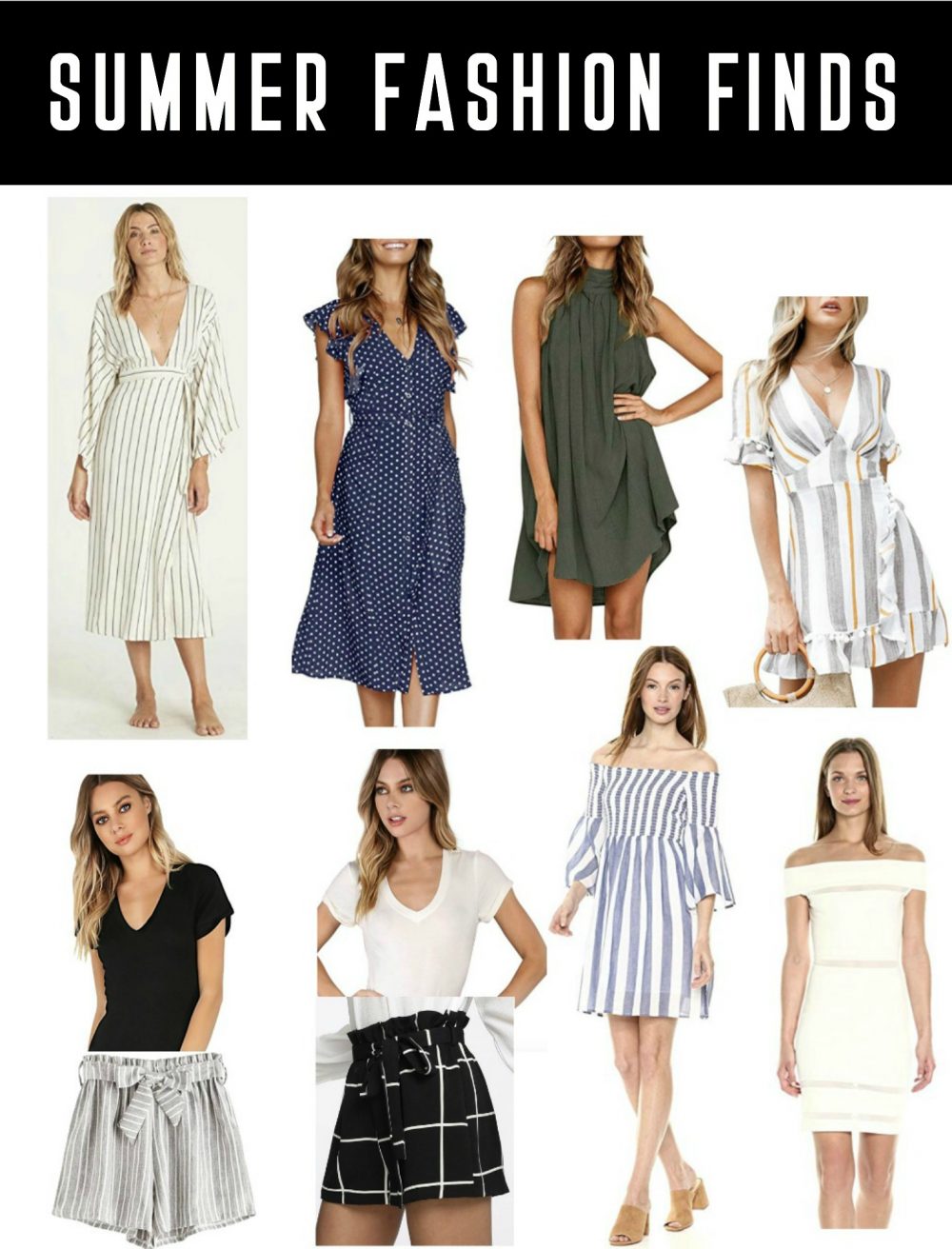 Gray and Yellow Striped Fringe Dress | Navy Polka Dot Dress | Black and White Deep Cut Robe Dress | Short White Off The Shoulder Dress | Blue and White Striped Smock Dress | Black and White High Waisted Shorts | Gray and White High Waisted Shorts | White Leo Tee | Black Leo Tee | Olive Green Linen Dress
FAVORITE SHOE PICKS
Kenneth Cole Cognac Sandals | Brown Leather Slip-ons | Gray Roxy Sneakers | Blush Pink Leather Fashion Sneakers | Black Quilted Slip Ons |Black Peep-Toe Booties | Brown Leather Wedges | Light Brown Patterned Ankle Booties | Black Rain Booties
This post contains affiliate links!
SaveSave