Does your front door need a little refresh? Ours sure did! Over the past few months I have painted our front door TWICE. The first time I did it, I made a few mistakes, and I didn't LOVE the color. So I painted it again, made a few tweaks and changed the color. So what did I learn throughout the process? A lot. Today, I want to chat about Tips For Painting A Front Door, what I did wrong and what I did right….in the end.
Tips For Painting A Front Door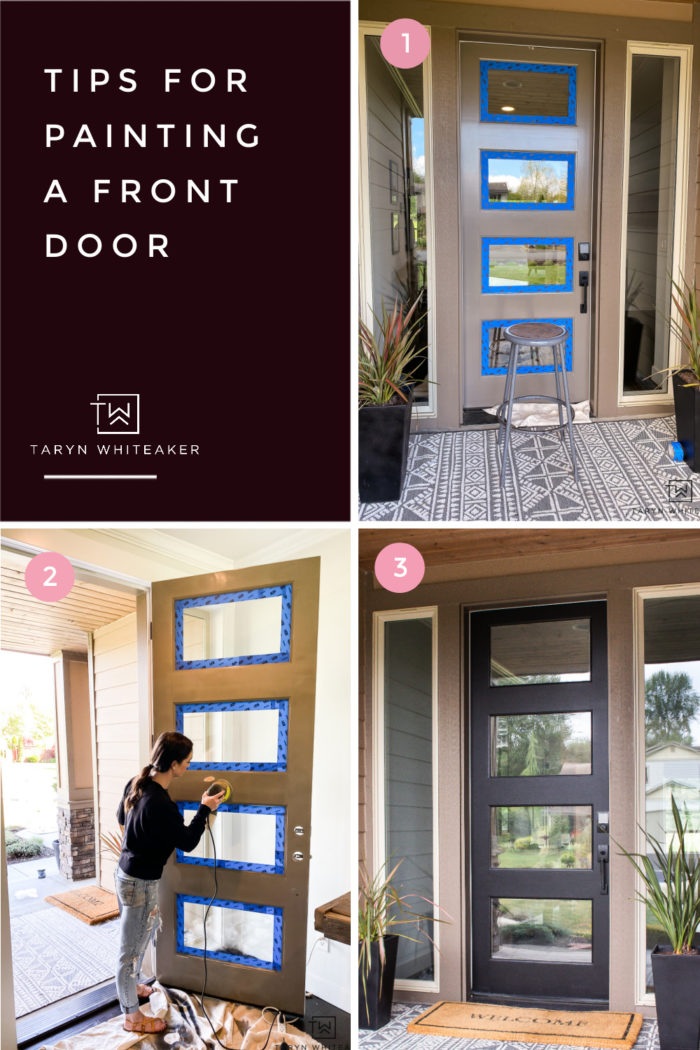 Steps For Prepping Your Front Door For Paint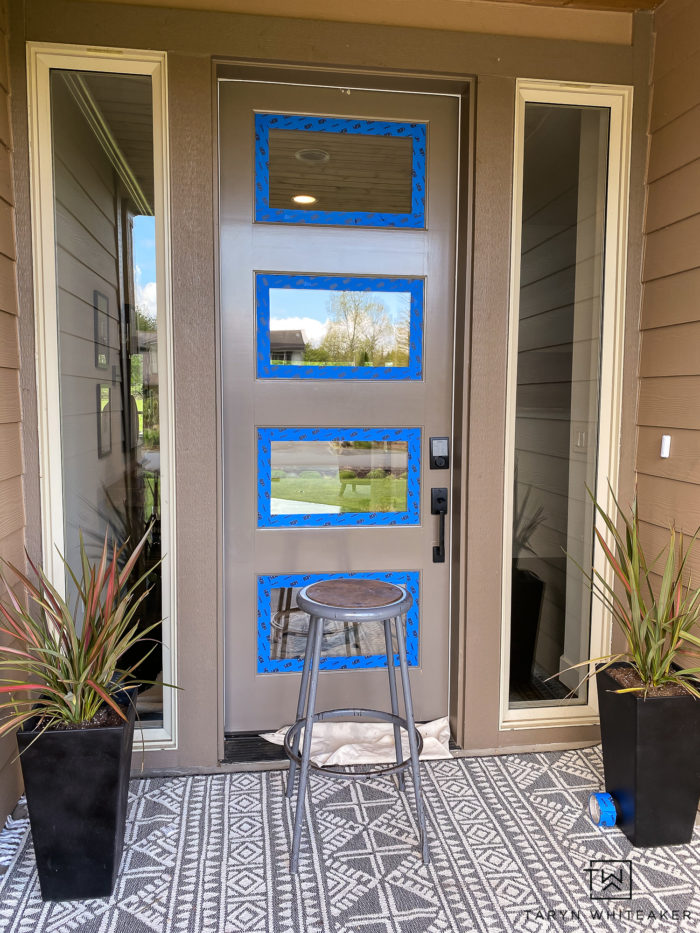 Tape Your Front door: If you don't have any glass to work around, you most likely can skip this step. I have a lot of glass panels so I had to do some taping!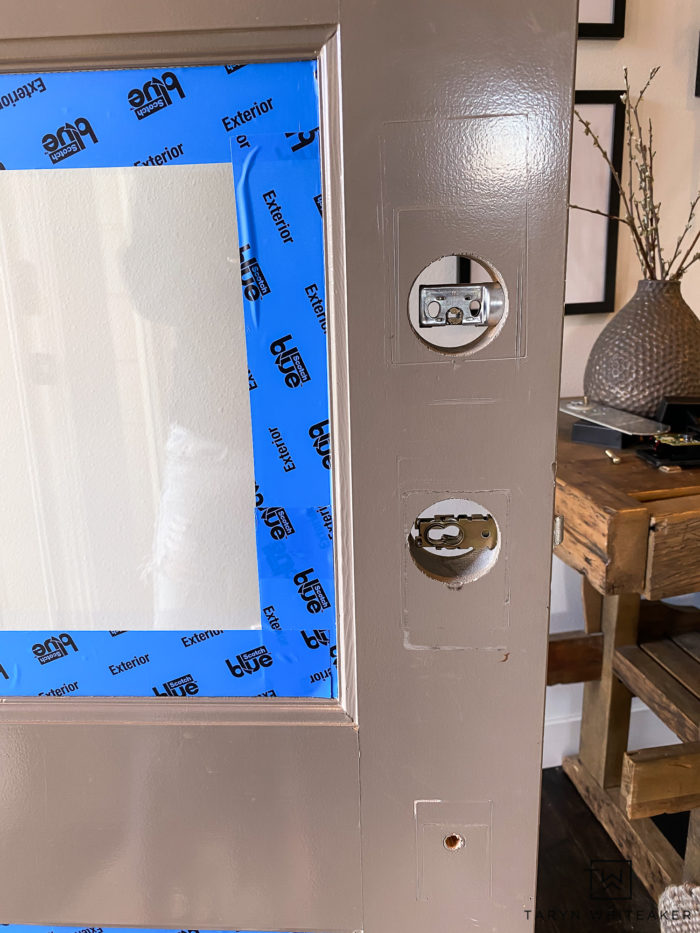 2. Remove the door hardware. To ensure a really clean nice finish, remove all the door hardware. This includes the handle, lock, and any door knockers.
3. Gently sand your door with a high grit sand paper. Probably around 220. This will remove any loose paint, smooth out blemishes, etc.
4. Rub a deglosser on the door! This is a SUPER important step. Don't skip this! I used this M-1 Deglosser and Cleaner and it worked perfect!
All you do is apply some to a rag and rub it on, thoroughly. This will remove all the shine from the door and previous paint and allow the new paint to adhere better.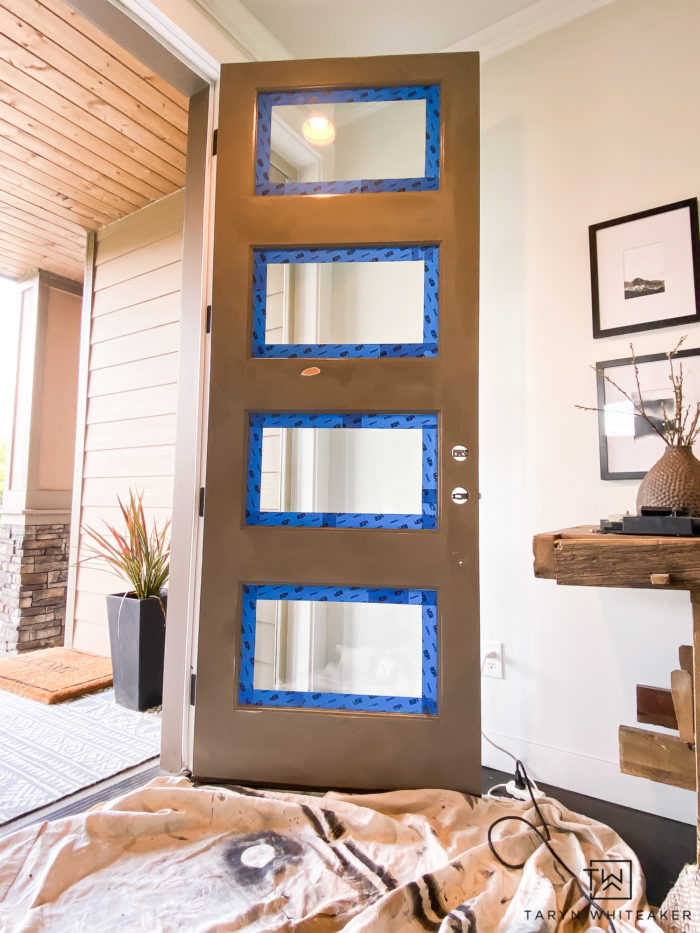 Here you can see the spots from where the deglosser tried and where it took the shine off. Apply another coat if you see areas that need more. Wait about 10 minutes to start painting.
Should You Brush Or Roll Your Front Door?
This is where I learned a lot. ROLL! 100% use a small roller to paint your front door. At least on the flat parts.
I do recommend using a nice brush for the trim, or the inset parts of your door, and then roll all the main areas.
Let's take a look at the difference.
The first time I painted our front door I used a brush for the entire door. You can see the brush strokes in the picture above. It did not turn out as smooth as I wanted at all.
I also did a dark charcoal gray paint and decided it just wasn't the look I wanted. I wanted a shade or two darker. This is a tip to never settle, if something doesn't feel right keep going until it does!
Second Attempt at Painting The Front Door
And here is how the front door looks now! This time I used a small roller for the frame and changed the color to my favorite Rebel by Kilz (Visit this post on my Fav Neutral Paint Colors for more).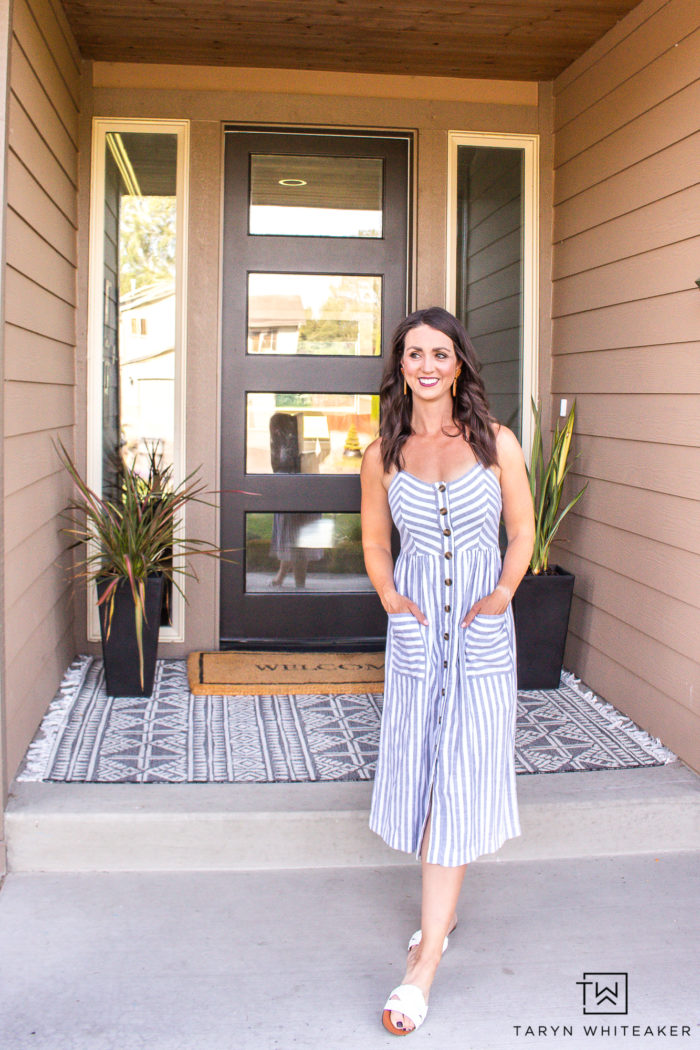 I love the bold pop it has now. The contrast is much better and the black goes better with our planters and rug.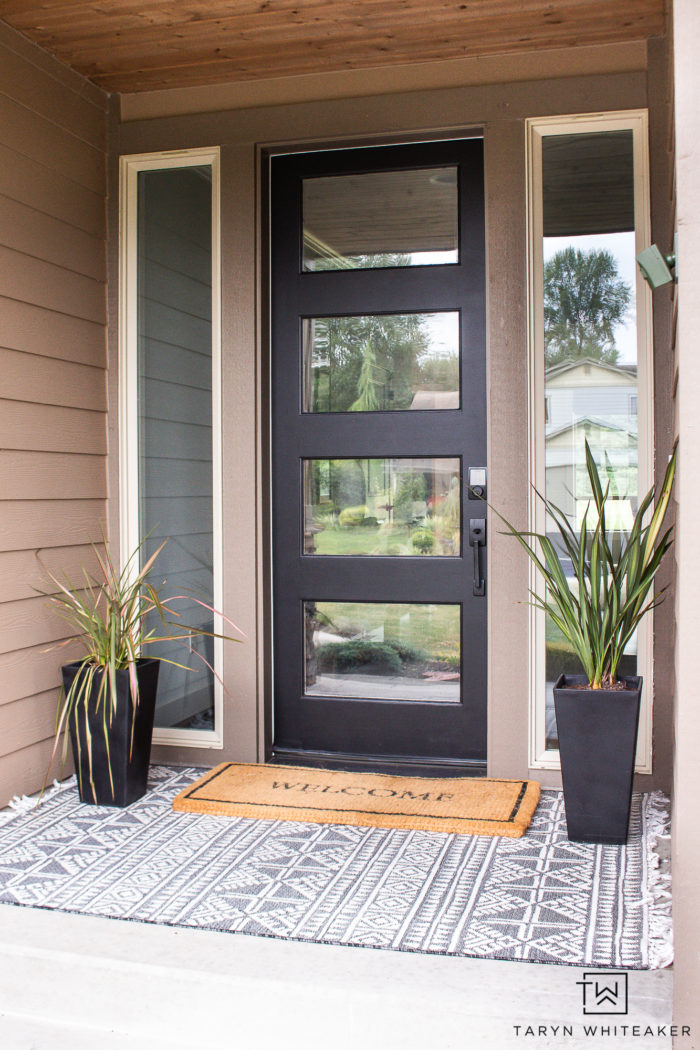 Shop This Post