It was finally time to update our planters for summer! I didn't have much of a plan going into this project this year, I just took a trip to the nursery and see what sparked some inspiration. Pretty much the way a lot of my projects happen. What can I say, I'm a visual person. I tend to rotate between earth tones and succulents and tropical with lots of lush greens. So how did this year turn out?
Beautiful earth tone succulents and grasses with some sweet flowers! This isn't the prettiest post I've ever done and I'm not a professional gardener, but I thought some of you might find it helpful to see some tips for arranging planters and how I put mine together.
Tips For Arranging Planters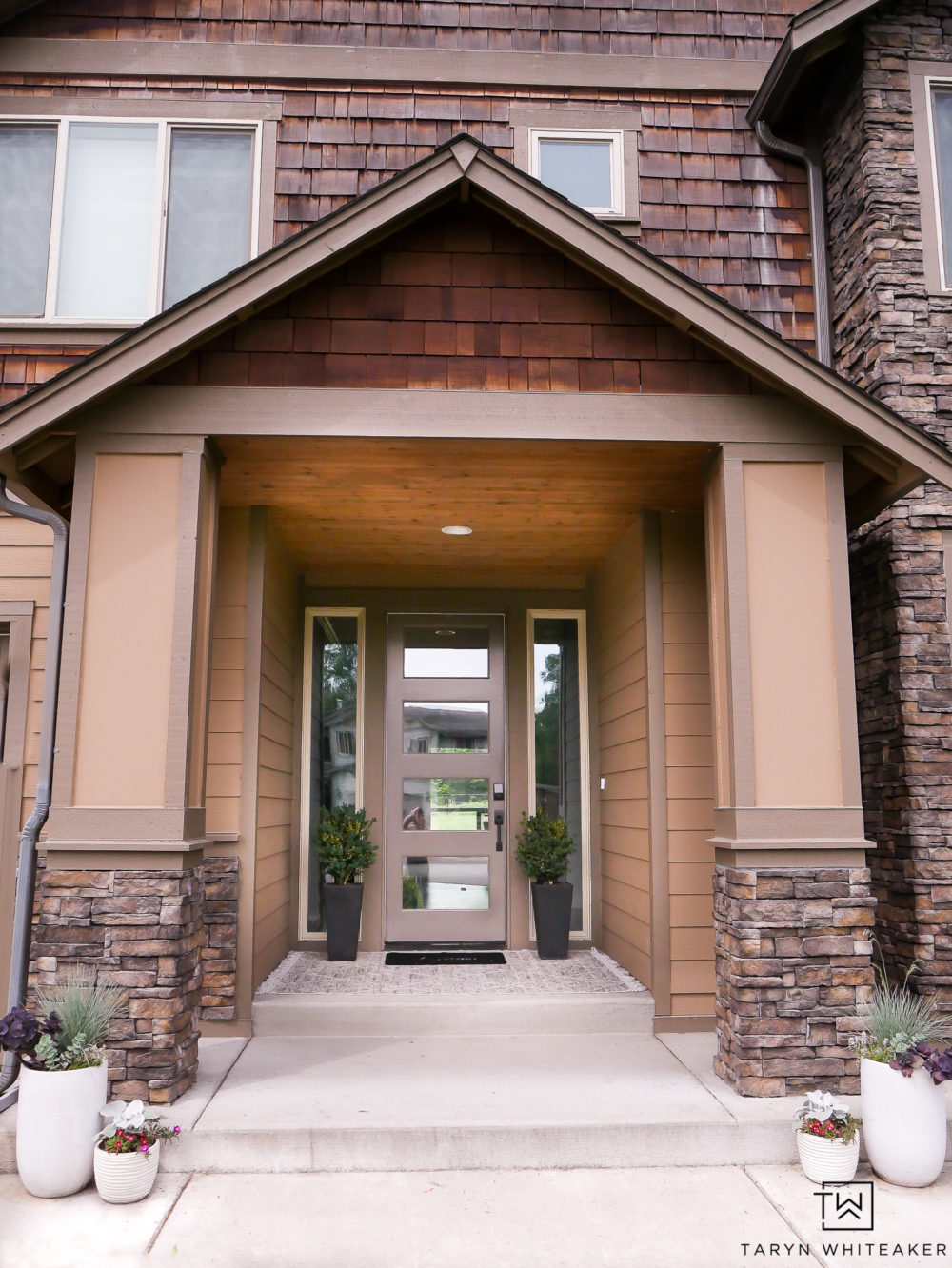 I shared our new spring porch earlier this year. We still get freezing temps sometimes into May, so I try and hold out as long as I can on doing our planters so they don't freeze before they actually have the change to thrive. We have finally hit the point of beautiful weather around here so I decided it was time to finally put some flowers on the porch!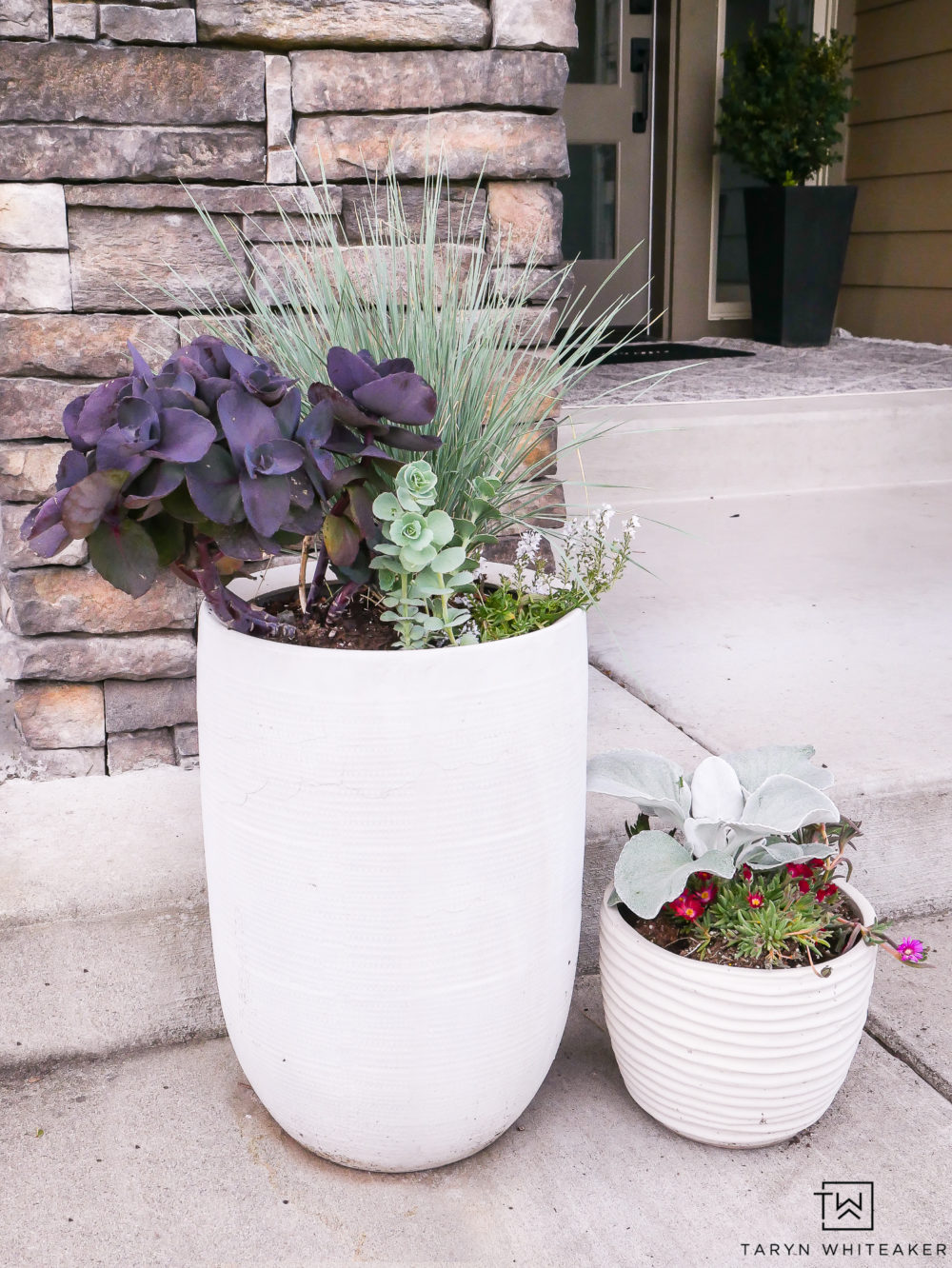 For some of you, these tips may be pretty basic. But if you are just learning how to arrange your own planters I thought I'd help give you a few basic guidelines I use to make them look ascetically pleasing by  how I place them in the pots. These are right when I planted so I left some space in between the flowers for growth.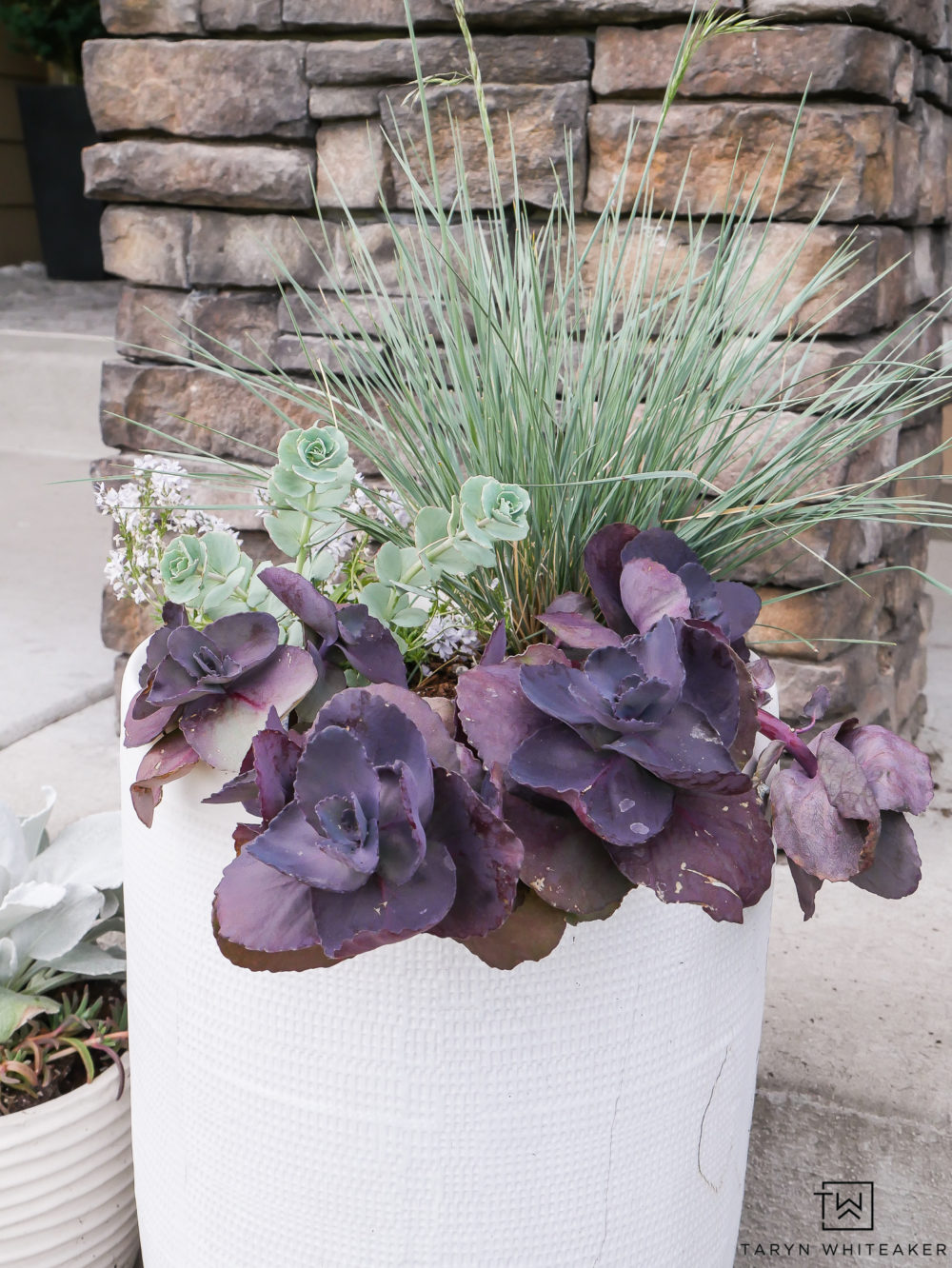 Look at all those beautiful tones.
How To Pick Flowers For Planters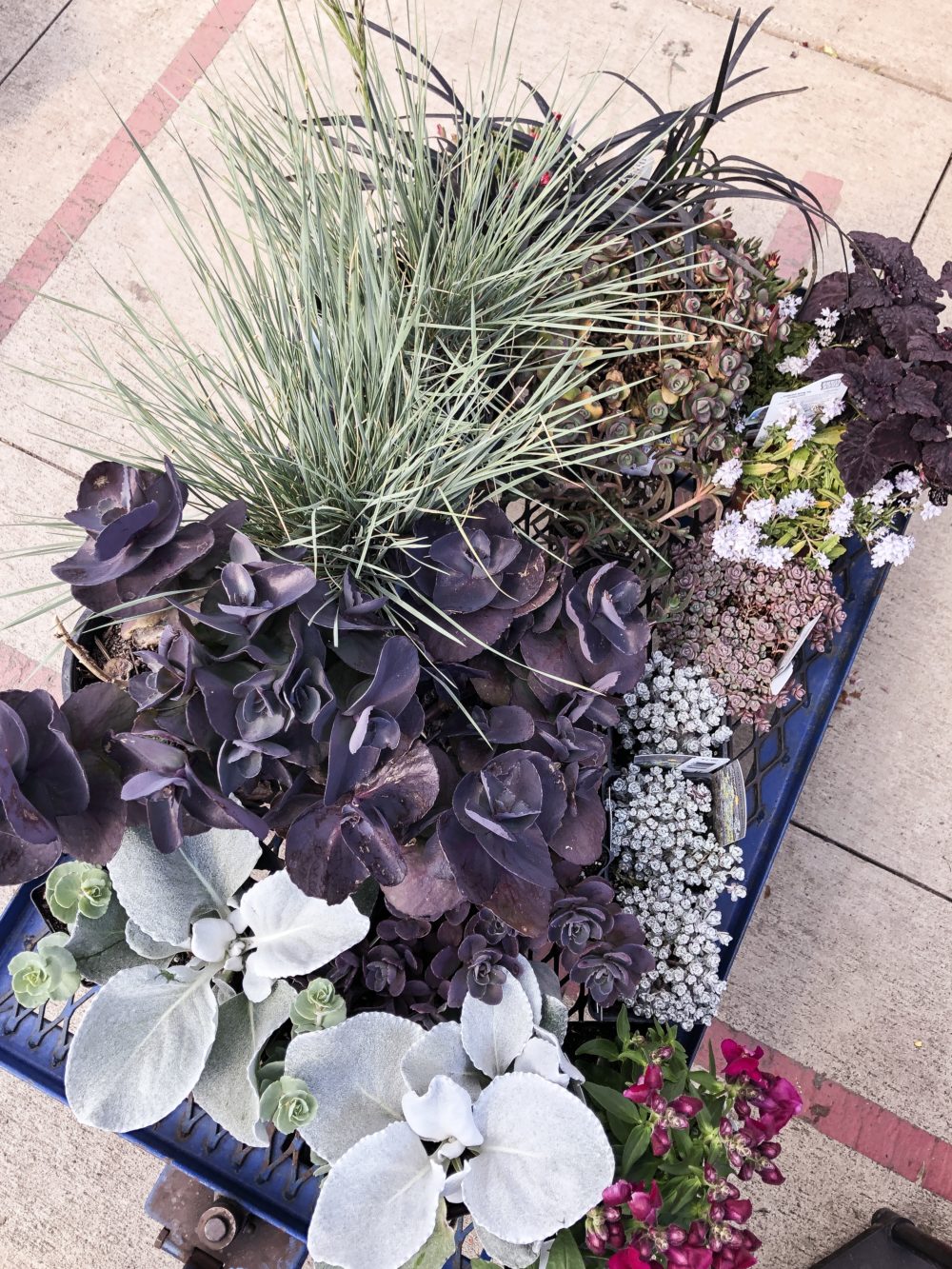 If you are really want more unique and statement planters, I really recommend finding a local nursery to go to instead of heading to the mega home & garden stores. There are two nurseries near me that I go to just to get flowers for my planters and they always have such a huge selection it blows my mind. I found more succulents this year than ever before and a few plants I have never even seen before.
When picking out plants for my planters I always keep three things in mind 1) color tones 2) texture 3) height variation.
The most important one is color. You want to pick plants with complementary color tones. With these planters I went dessert earth tones with deep purples, succulent green (but not too bright) and a gray with a pop of pink!
How To Arrange Planters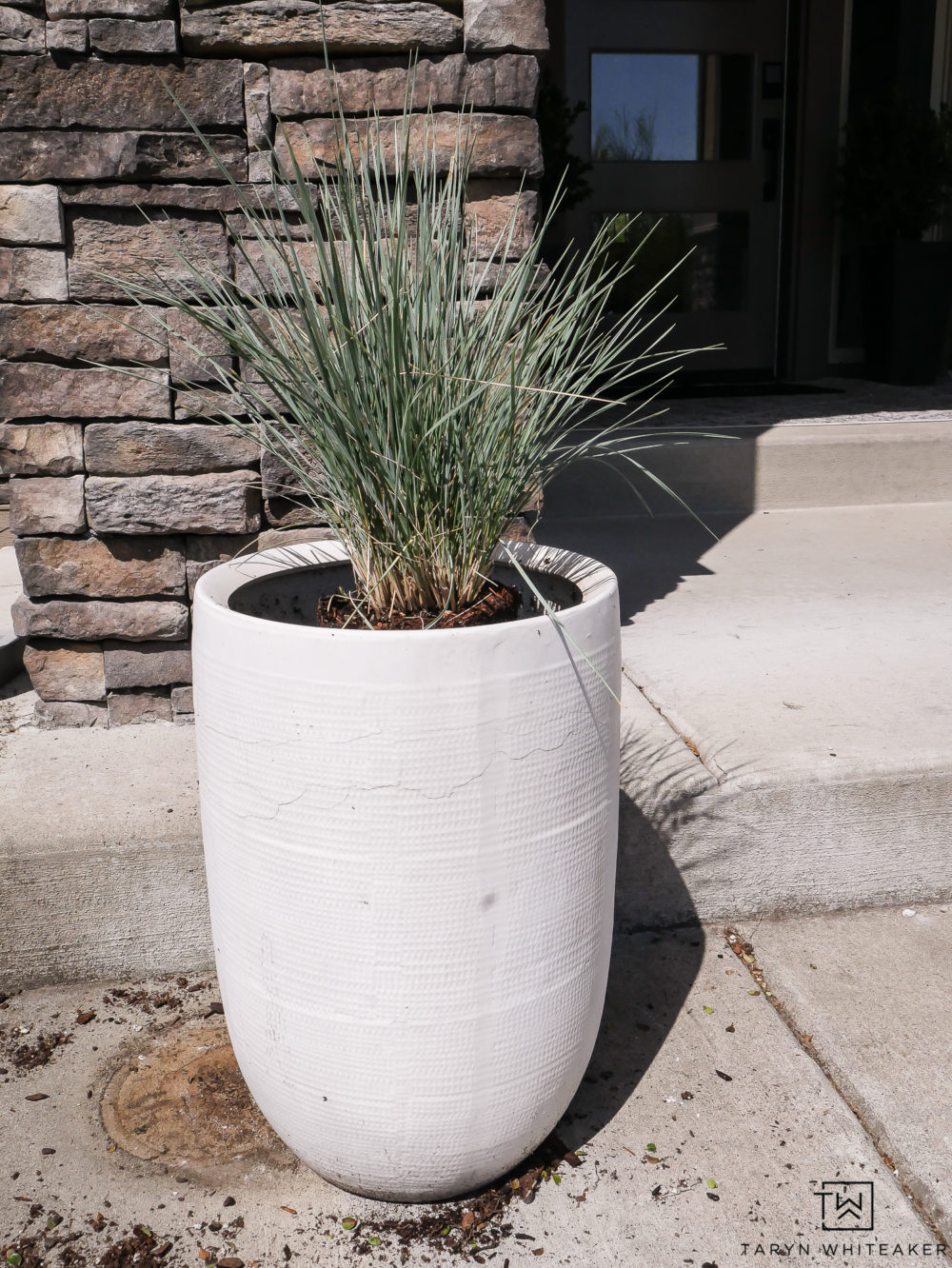 There is a specific way that I put together my planters. The first thing I do is place a taller grass in the middle back to give it height.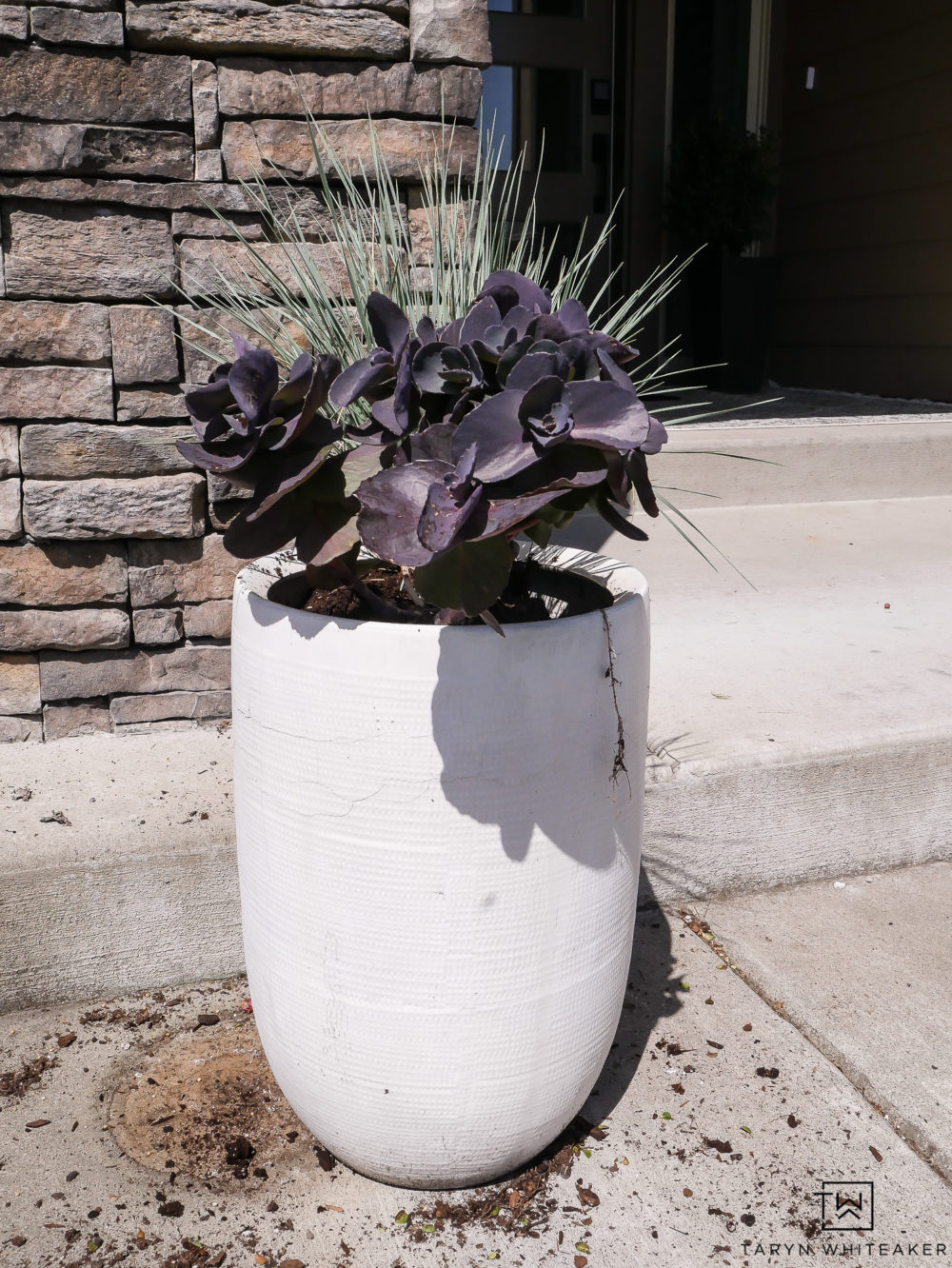 Next, take a second plant that is a different color and texture and put it off to the side a little bit. This specific plant is a little on the taller side but I'm hoping those stems will start to curve down as they grow and start to cascade.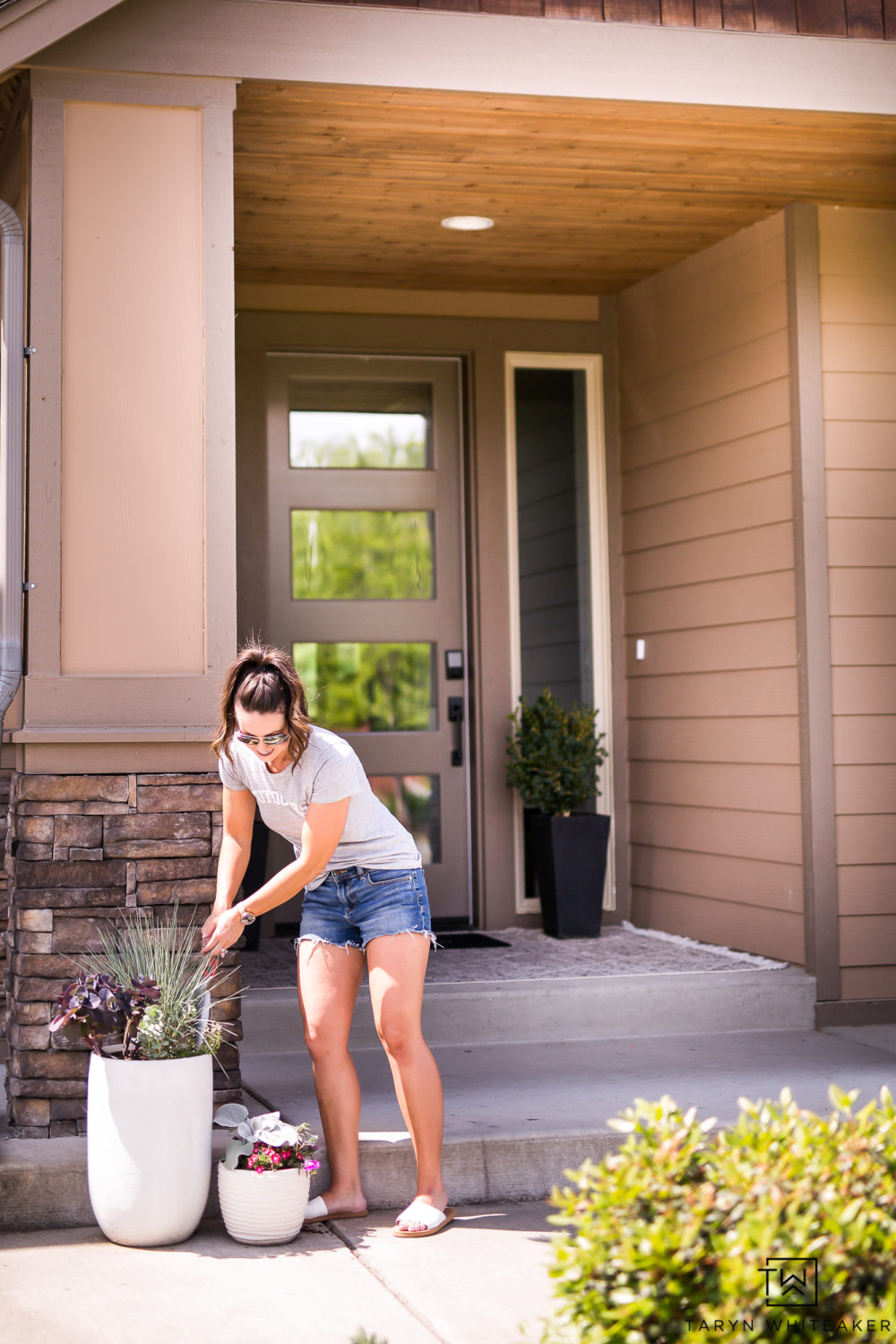 Then, you want to fill it in with a few smaller plants that are going to grow and and be more ground plants. It's all about the varying heights and spreading out the color tones.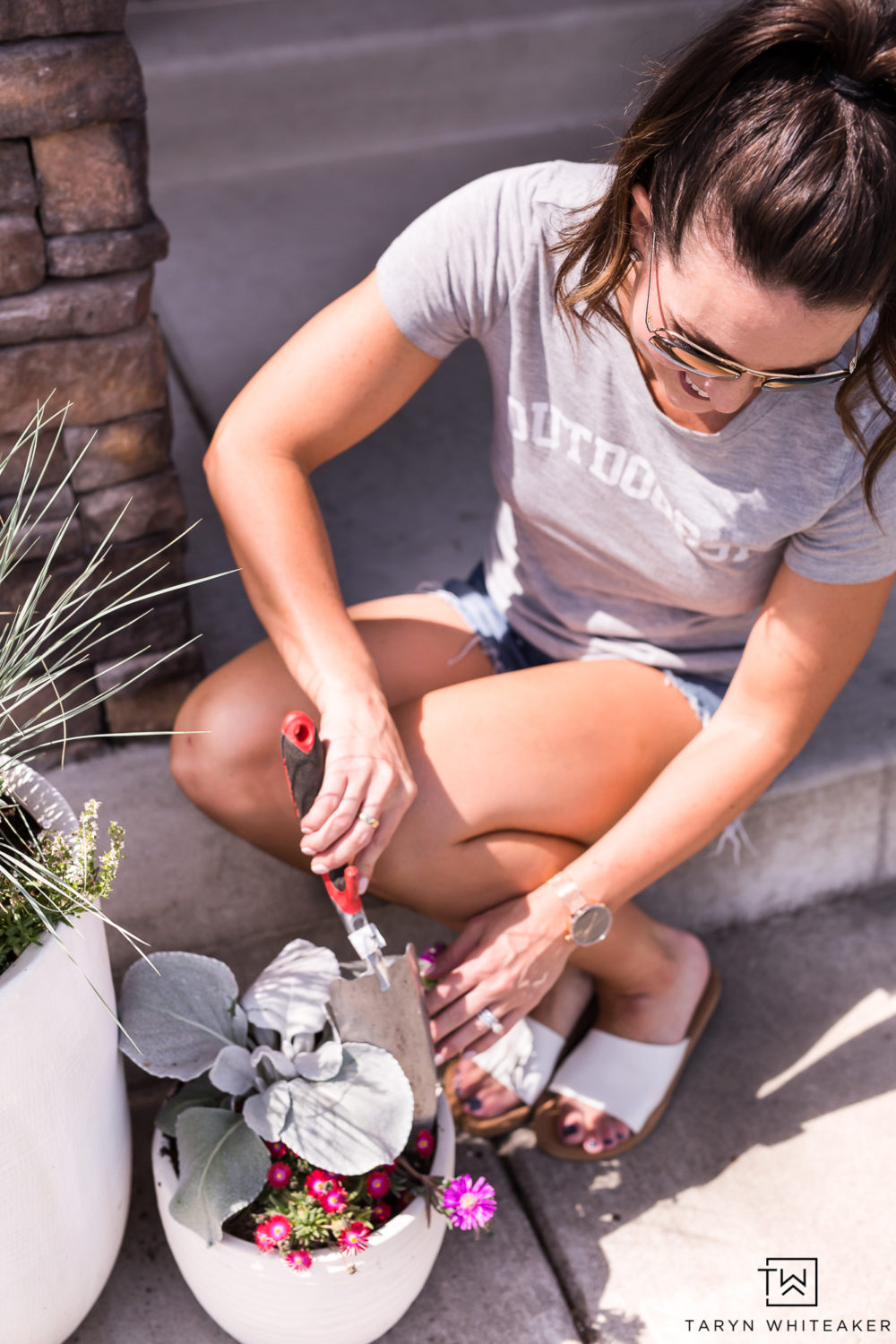 PS. I'll just be real with you. I don't own gardening gloves or any type of gardening shoes.  This is my true gardening attire and I'm OK with that. :)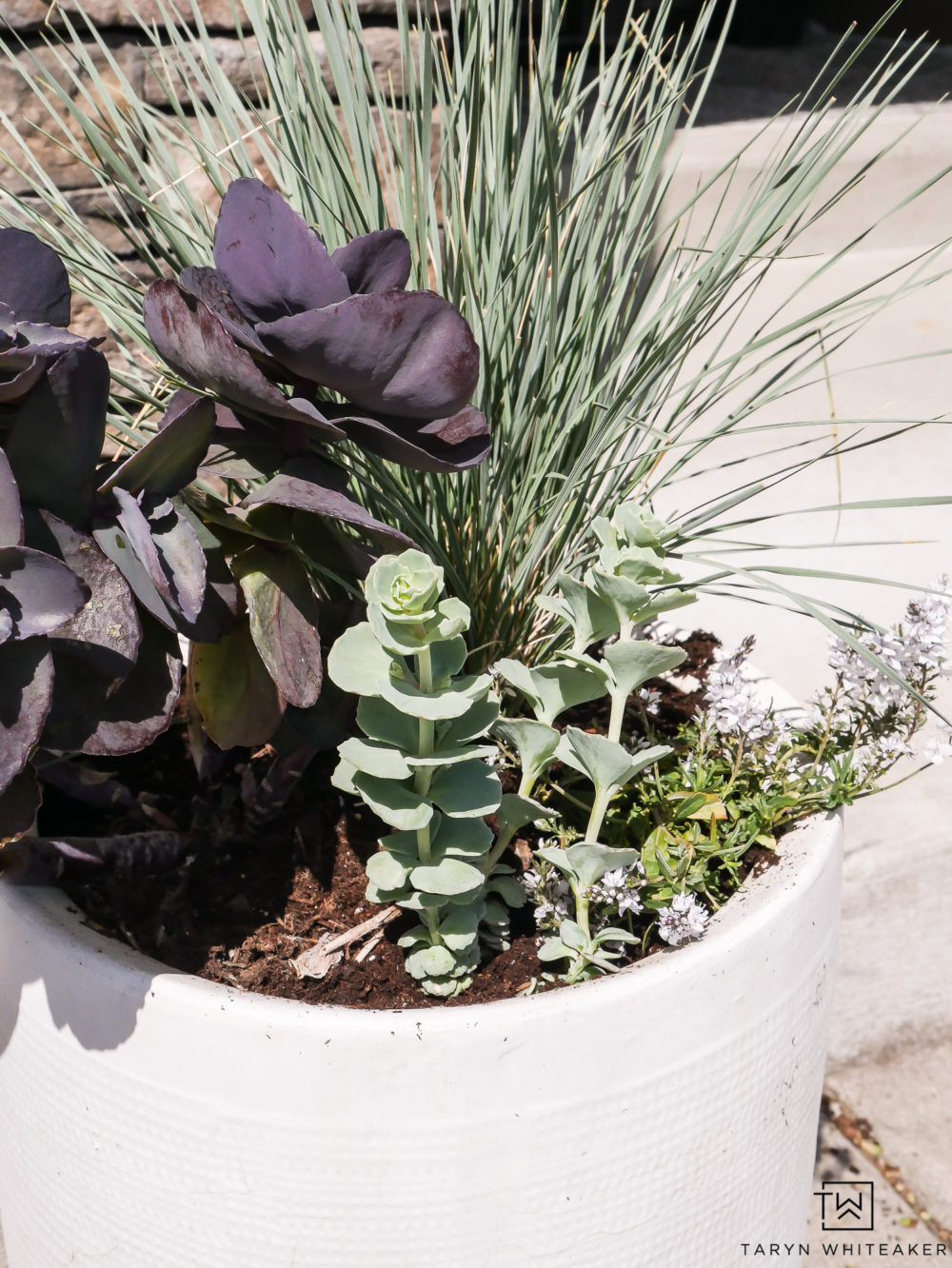 For the smaller plants, I added another green succulent and combined it with one that had a floral element to give it more texture.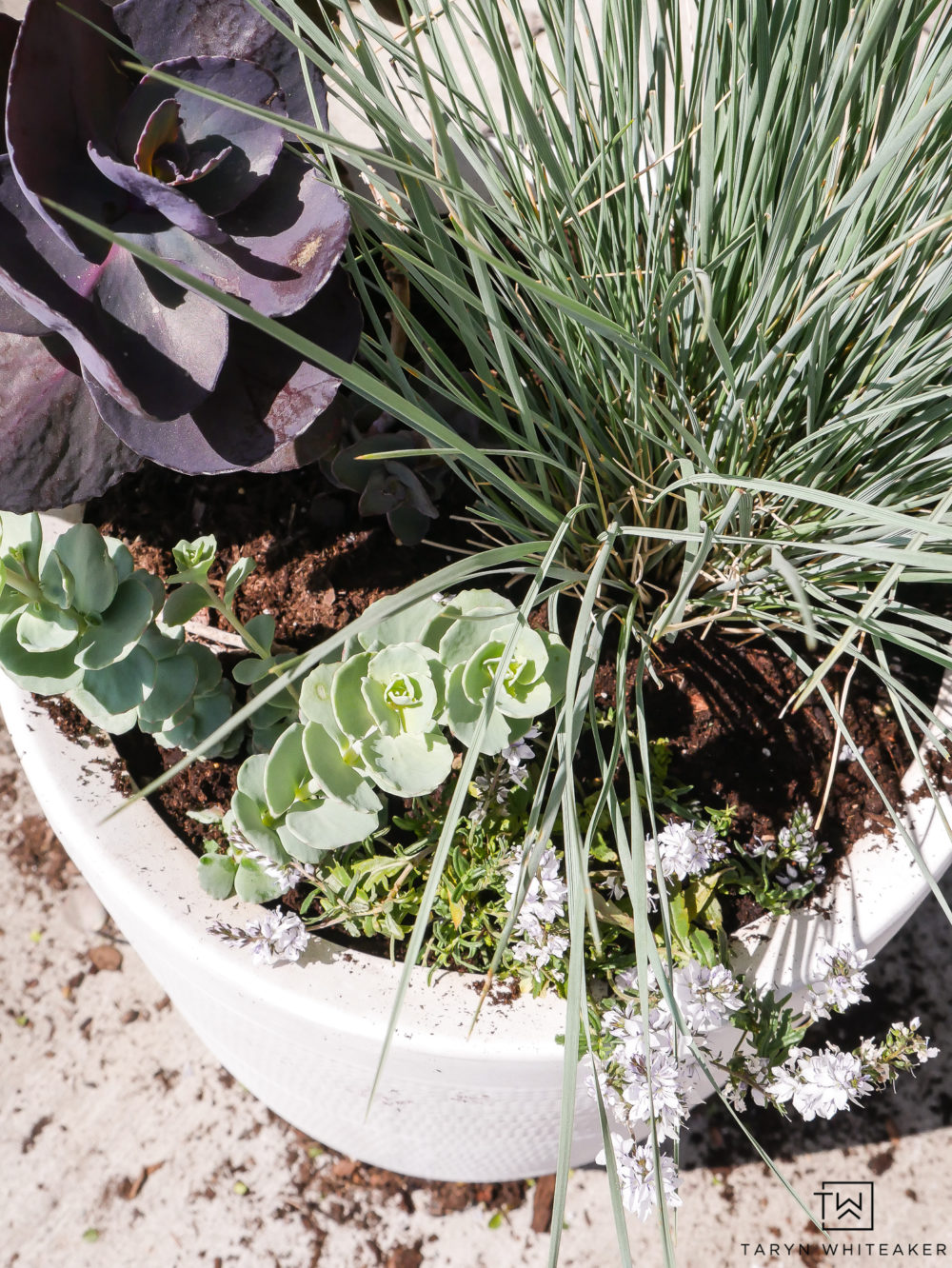 I always leave space between the plants when I first plant them to allow room for growth. Succulents grow so fast and can really spread so I wanted to give them room to breath! It's been a few weeks since I did these and I can't believe how quickly they are growing, I'll do an update on IG soon.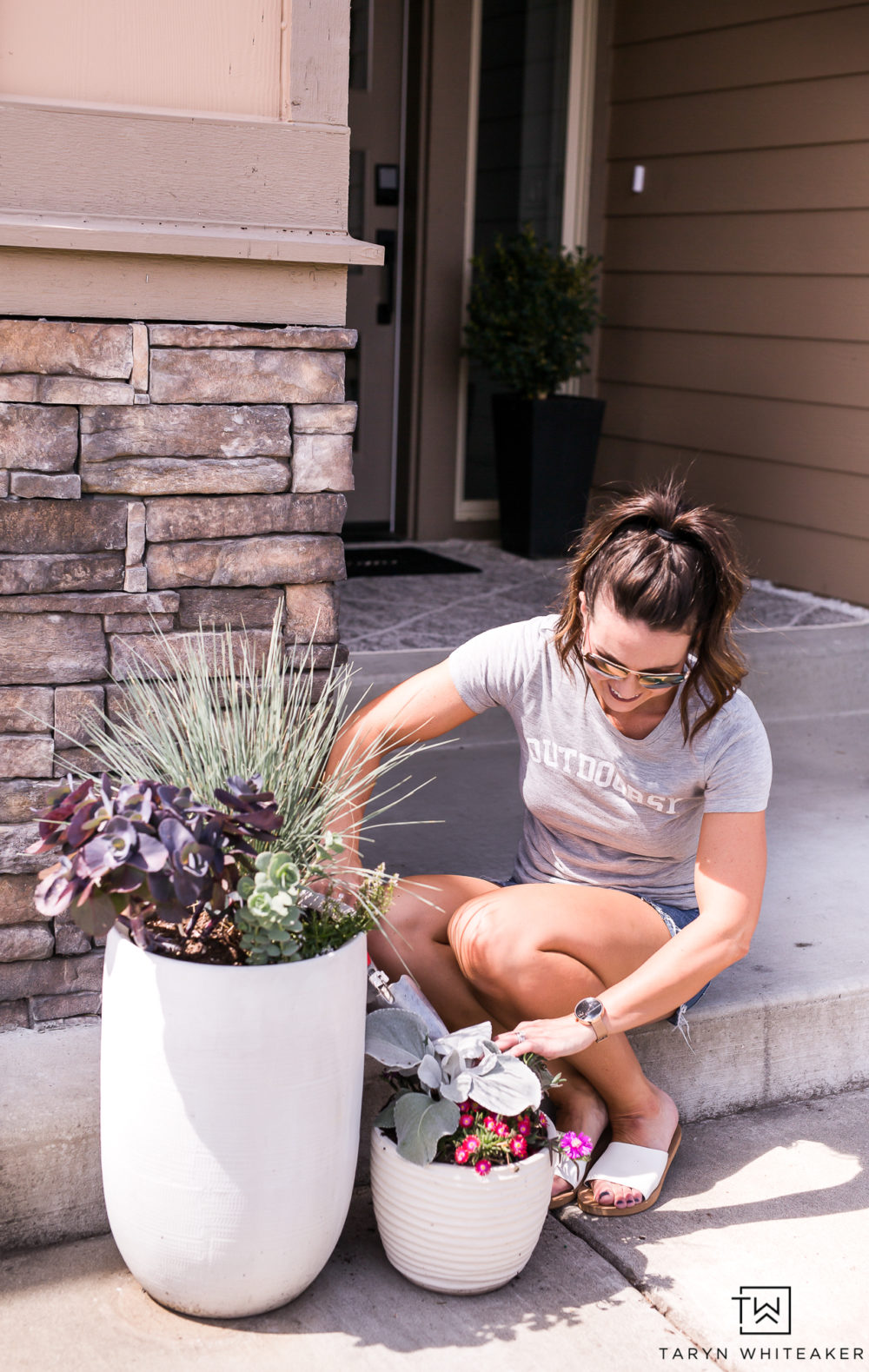 Summer Porch Planters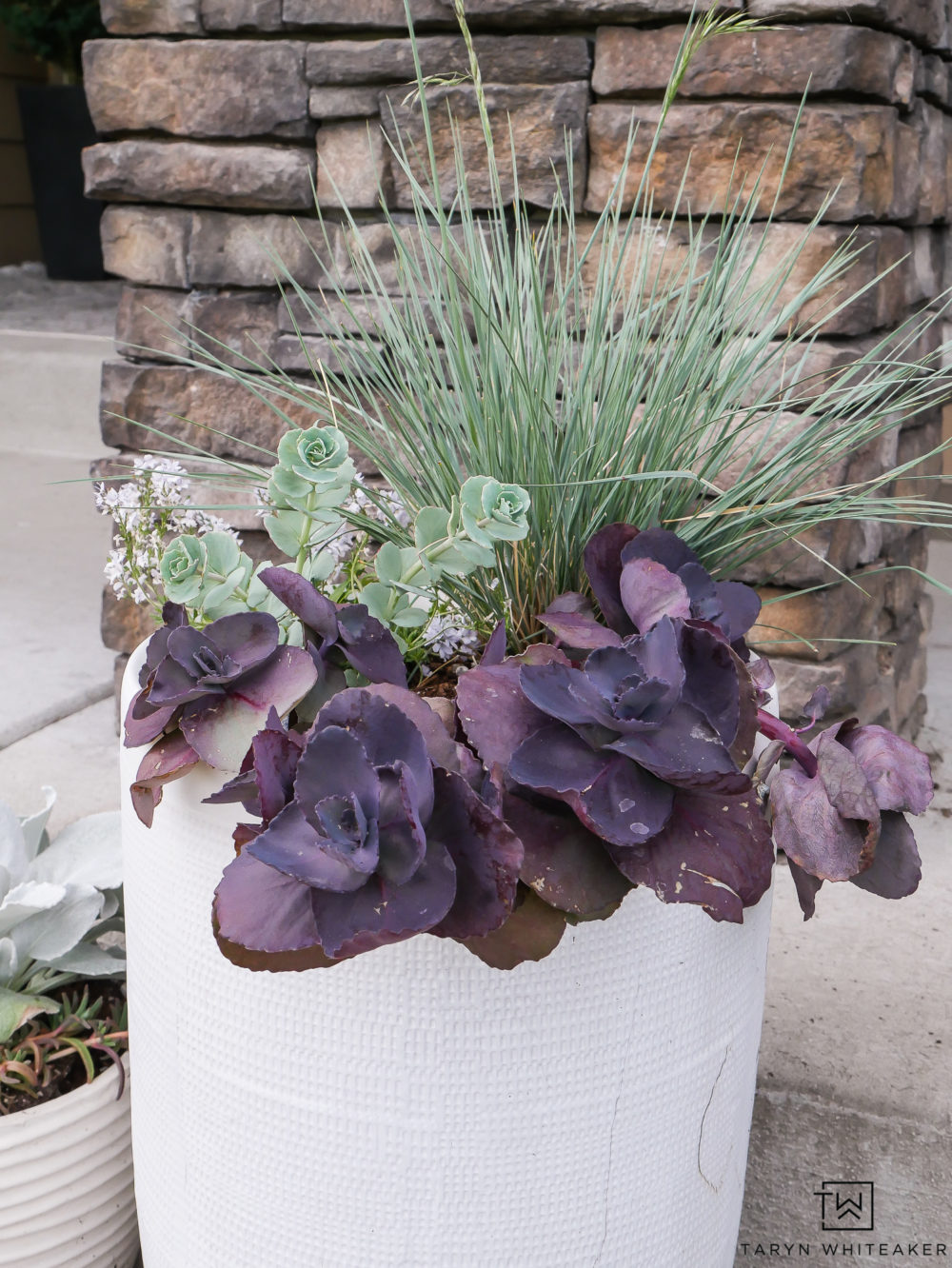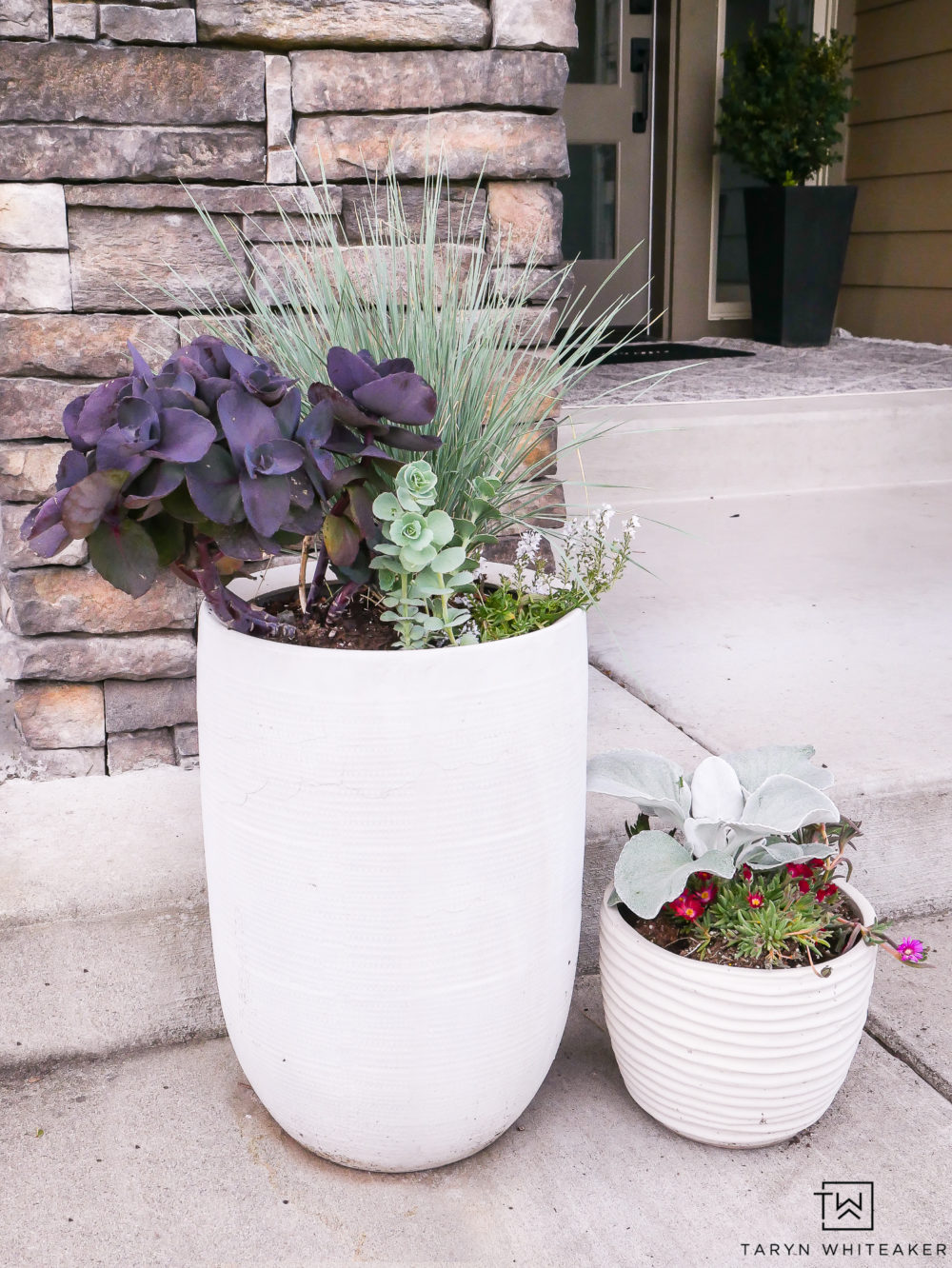 SHOP THIS POST