After I redid our laundry room a few weeks ago, I was quickly reminded how much I LOVE using plumber's pipe to create industrial decor projects. It's a look that is becoming really trendy if you like industrial pieces and you can do SO much with them. As cliche as it is, the possibilities really are endless.
I know many of you share my love for industrial decor, so I thought I'd pull together a quick round-up of some of my favorite Industrial Pipe Projects I've seen around.

The only thing I will say about pipe projects is that the cost can be deceiving. A lot of people think that because you can buy all the supplies at a hardware stores these project seem like 'inexpensive alternatives', but metal pipes can really add up! If you are doing a larger project, you may want to calculate the cost before you dive in.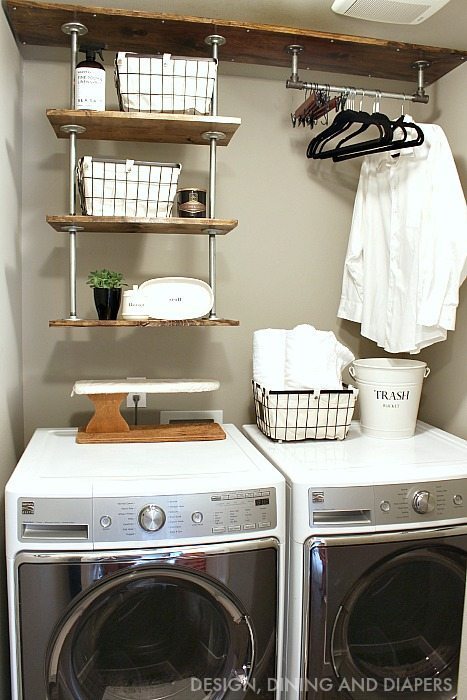 Industrial Shelves in Laundry Room 
Industrial Pipe Paper Towel Holder 
DIY Bedroom Organization System
DIY Barn Door With Pipe Handles