Happy July 1st! I kid you not, the past 6 months have gone by faster than any other! But I guess I always feel like that this time of year. I always start the year off with a huge project list and thankfully, I think I accomplished more in the past 6 months than ever before. It really feels amazing to finally see our house come together, more rooms are getting checked off and I'm finally starting some of the bigger projects I've dreamt about since we moved in.
During this time of year, I like to pop in and do a quick recap of the past 6 months. So let's have a little chit chat about the
top 17 posts from the first half of 2017!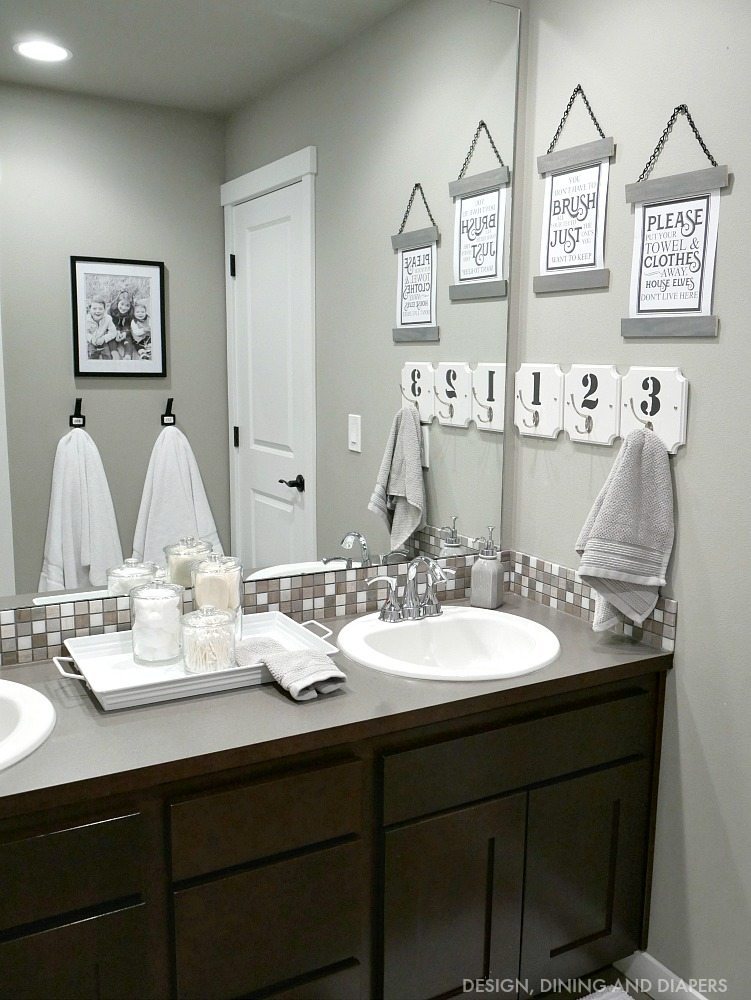 17. It was only a few weeks ago that I revealed my kids' shared bathroom! And you all must have related to it because it's already made it's way into the top 17 posts of the year. This was a really fun project to tackle, it basically had nothing in there before and now it feels inviting and full of character for the kids.
16. This spring I finally finished up my 3 year old's big boy room. I added a wall-to-wall carpet and gave it an updated look. But stay tuned, because I'm about to reveal an update to this room really soon. A few people mentioned it needed some color, and I agree (surprisingly). I can't wait to show you how it looks now with just a few fixes.
15. If you are looking for a gift basket for a new home owner or hostess, check out this Farmhouse Decor Gift Basket I put together. These are things that I have throughout my home and just love!
14. These White Chocolate Coffee Truffles are seriously amazing! They have a hint of salt in the center giving them a little crunch and they are so delicious. When I need a little pick-me-up in the afternoon, a few of these do the trick!
13. Pineapples and lemons seems to be the craze this summer! I wanted to add a little flare to our summer decor so I made this Black and White Tassel Pineapple Pillow! You can get the full tutorial by clicking the link!
12. I put this Shiplap Display up last December but had primarily used it for holiday displays since then. This spring I finally put together a more permanent display with botanical prints that can last year round! At least through the summer :)
11. I did't do a full spring home tour this year because I was busy working on some of the other big room reveals, but I did manage to get one post up talking about Bringing The Outdoors In by using pops of greenery!
10. If you know me by now, I'm not one for traditional holiday colors around the house, so I set up this Nature Inspired Valentine's Day Display using greenery and wood hearts and trees.
9. My Black and White Summer Home Tour has generated a lot of buzz in just a few weeks. You can check out how I made a few adjustments with pops of fresh greenery and new textures to make our home feel fresh and clean for the summer months.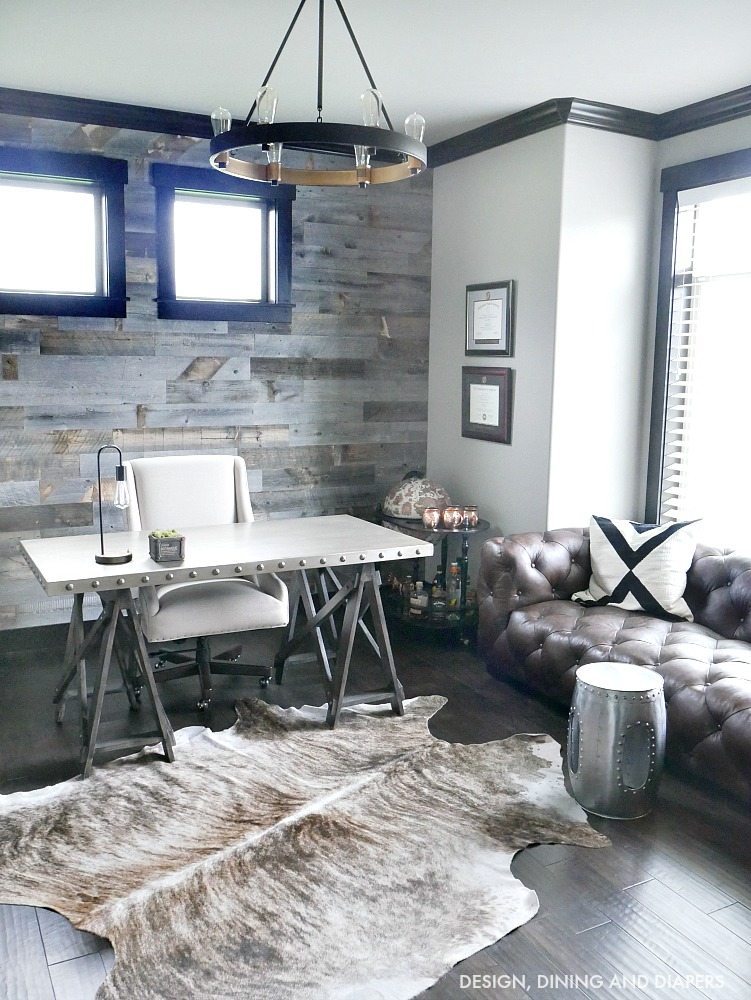 8. I've been chipping away at Our Home Office for over a year now, and it felt so good to finally have it done and up on the blog! Even though I designed it for my husband, I have been enjoying it too!
7. If you are looking for Easter Dinner Ideas, this was a really fun post to put together. A lot of the tips can be used year round too!
6. This Easter Printable is available for Free Download! Head over and pin it for next year!
5. It's always obvious how much you all love free printable! Two back to back in this list. Here are the Free Botanical Prints I created and shared with you all.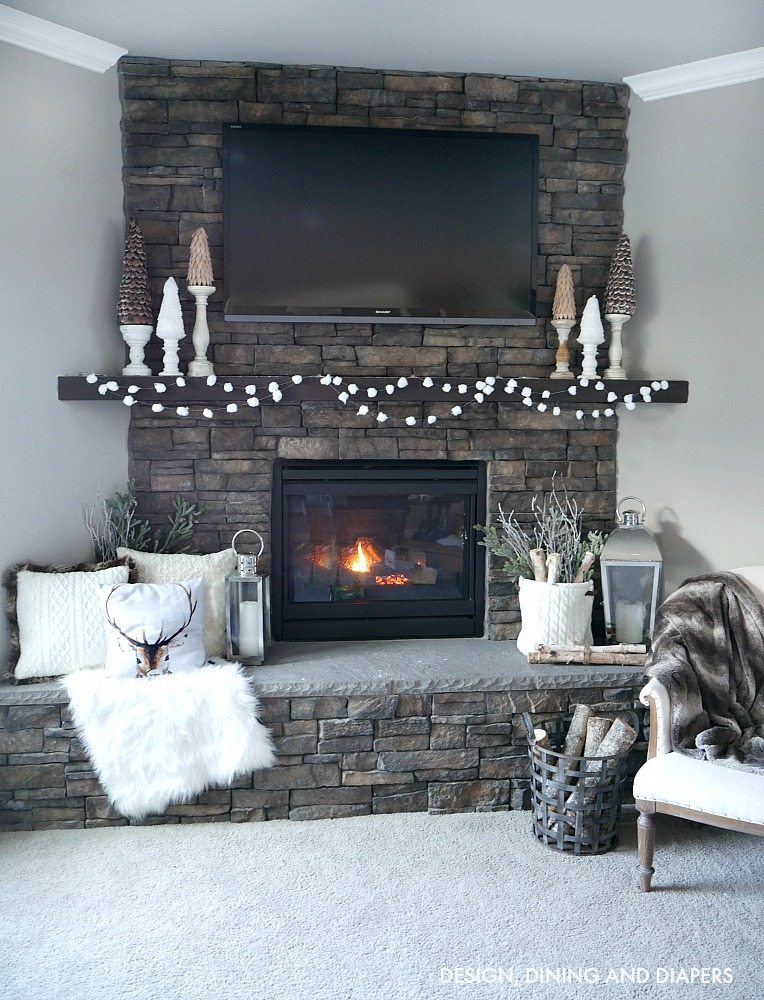 4. This is the first year I put together a Winter Mantel, and I LOVED having something up for the month of January that wasn't Christmas but was a good transition before spring. I will for sure be doing this again this year!
3. I don't share as many recipes as I used to, but occasionally they creep into my top posts for the year. Probably because people like 'easy' as much as I do! Here are super simple Cinnamon Roll Crescents that you can make for breakfast for an appetizer!
2. Similar to my comment about our Winter Mantel, this was the first year I put together a Winter House Tour and I really loved it! I will definitely be doing this again next year.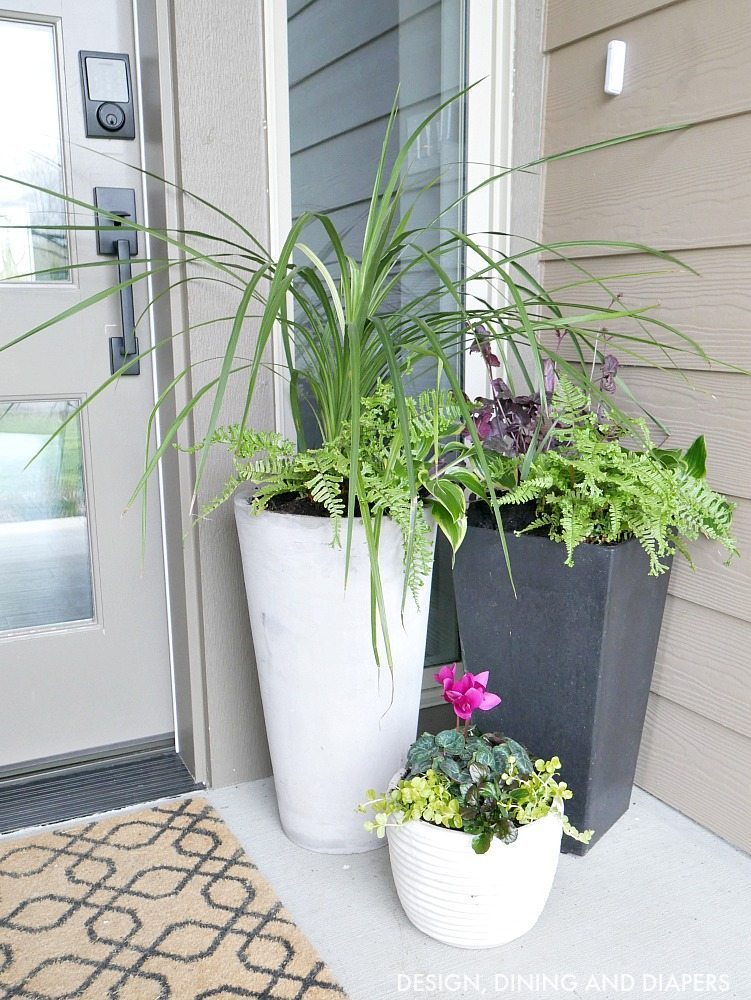 1. I'll be honest, sometimes I am really surprised by the most popular posts here on the blog. My Spring Porch and Tips For Creating Planters is by far the most viewed post that was published in the first half of 2017.
And there you have it! Hopefully you have a sec to check them all out and pin for later. This also has me SO excited because I have a lot more huge projects coming up for the second half of the year, like our master bedroom, and the playroom. Can't wait!