Disclosure: This post is sponsored by CanvasDiscount.com . All opinions and creatives are my own. 
So if you are following me on Instagram, you know I've had a pretty big debate going on with the buck in our living room! While I like the guy, I just felt like it was a little too plain on the wall and after three years it was time for a change (Ok I really can't believe it's been THREE years, woah)! Yes, definitely time for a change.
LIVING ROOM UPDATES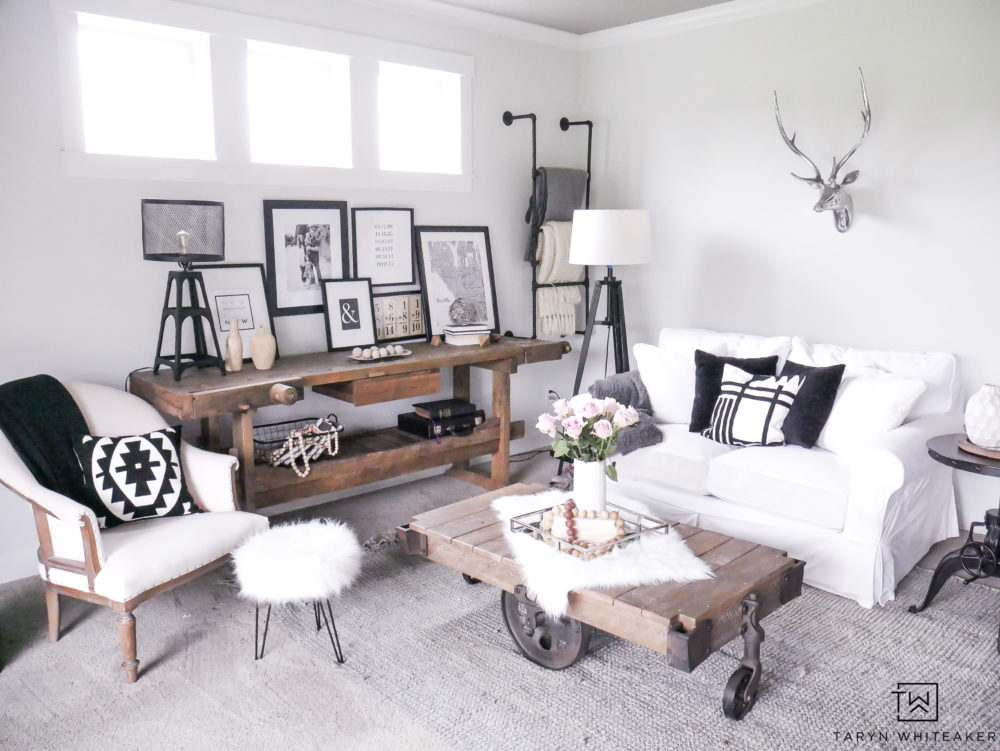 Here is what the space looked like before. I still love everything, but the buck definitely sticks out. It wasn't quite right. I needed something that filled the wall space more and also took advantage of the ceiling height.
So down he came!
Turning A Photo Into A Canvas Print


I decided to create my own Canvas Prints  using one of my own photos. Want to see how it turned out? The photo I chose was from a recent trip to Dallas with my husband. We ended up visiting the Dallas Arboretum and it was one of the most beautiful places. This archway was one of our favorite places in the arboretum, it was magical to walk under it. It really felt like we were in a fairy tale. In fact, at the end of it we watched a couple get engaged!


Because I went with a vertical print, I wanted to add heigh on either side of it to balance it out. I placed a console table behind it and added black industrial lamps, I'm not 100% sold on this style of lamps for this exactly spot, but I do like having lamps right here. This corner can get really dark at night and we love having some extra lighting right here. And I like the direction it's going in.

I chose the canvas print with a black frame. I like the framed look and how it mixed with the other prints the space. I am really impressed with the quality and super happy with how it turned out! If you are interested in learning more about designing your own and getting a discount, you can check out their special offers here.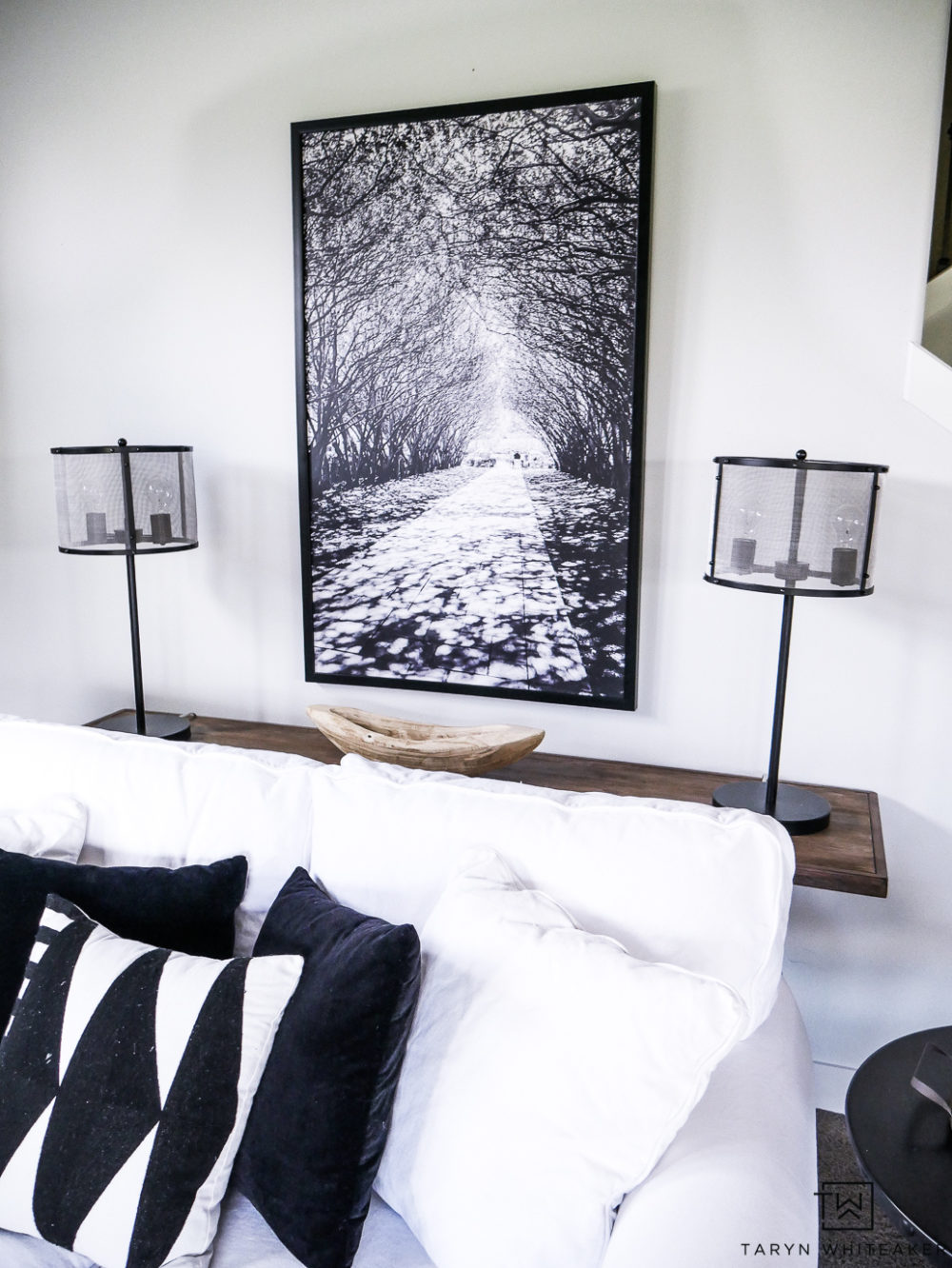 I really like the black and white and clean modern lines being added to this space. And I love that I added a print that was one of my own and of a place that is meaningful to my husband and I. Adding personal touches to spaces in unconventional ways is one of my favorites.


If you are interested in adding some personal touches to your home with custom canvas prints, visit CanvasDiscount.com and check out their Facebook and  Twitter  and Instagram.