Alright folks. I'm interrupting the normal decor and food posts because I need your help. Yup, I'm coming to YOU for advice.
I've been thinking about painting our mantel. The way it looks now with a clean dark stain is the way it looked when we moved it. We didn't have the chance to pick any of the finishes when we bought it and while I really do love (almost) everything I've been wanting to make a few changes so it fits my style a little more.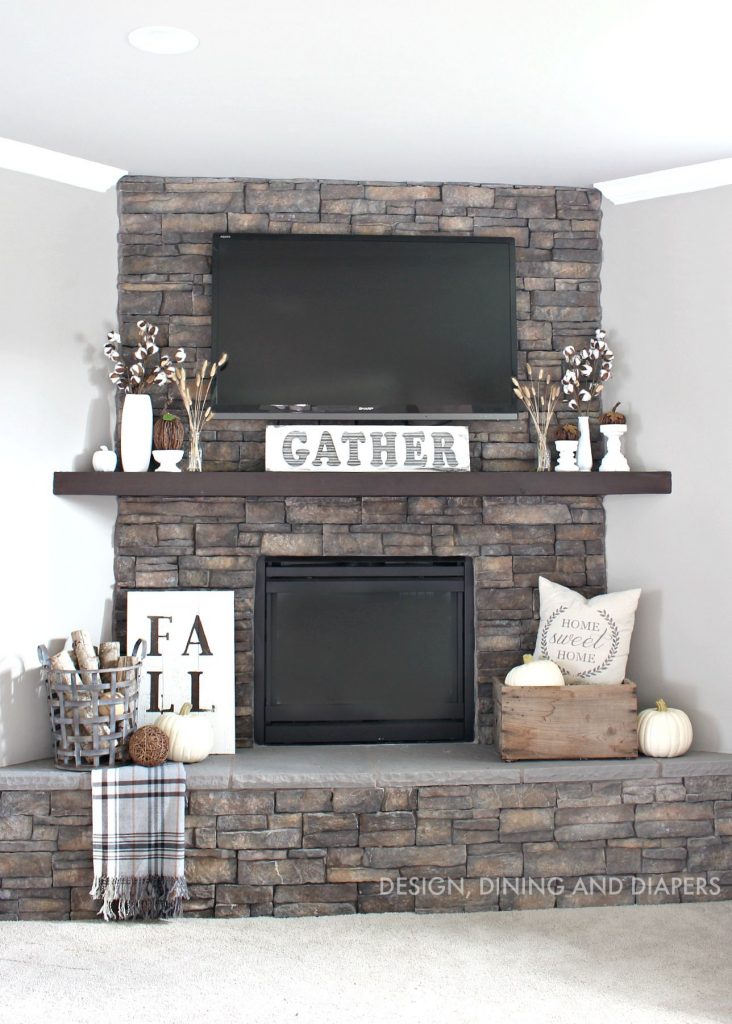 I've decided to use our fall mantel as my guinea pig picture. While there is nothing wrong with the mantel the way it is now, the stain is really dark and I tend to like a more rustic look. I also want to brighten up this corner because it can get a little dark at times.
So… I decided to play around and mock up a few images with a few different finish options. Don't judge my editing skills :)
Option 1 would be to keep it the same as above. I haven't ruled that out yet.
So the option two is to paint it white. While it wouldn't be more rustic necessarily, it would brighten everything up and make it pop a little more.
Option three is to create a distressed white mantel. It would definitely brighten up the mantel and keep it rustic.
And the fourth option would be to sand down the mantel and stain it gray (option shown in Sherwin Williams Rustic Gray)
Ok so what are your thoughts?
Keep the same?
Paint White?
Distressed White?
Gray Stain?