As you gear up for the holidays and all the celebrations that go along with it, I'm sure you will be thinking about hostess gifts, holidays decor and you might head to the store to buy some fresh flowers to welcome your guests or give to a hostess. I wanted to take a second to share with you a few Tips for Arranging Grocery Store Flowers  yourself! In fact, these tips aren't just for the holidays, they can be used year round just by using different colored flowers!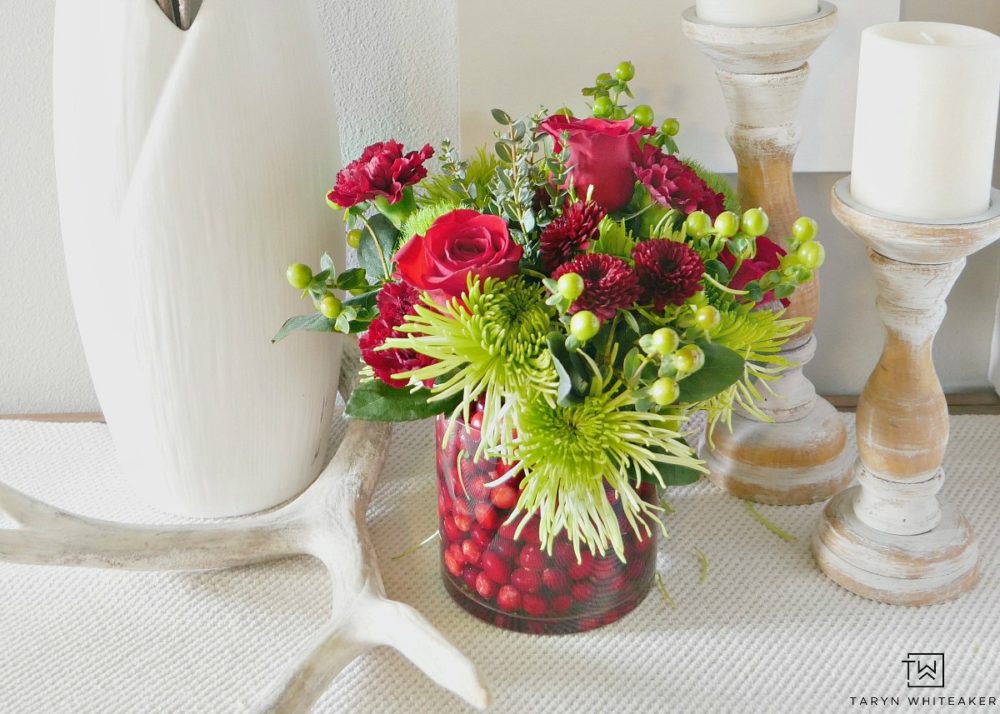 This took me about 10 minutes to put together and you know what? You don't have to hire a florist or go to a special place to buy flowers, you just have to go to the grocery store!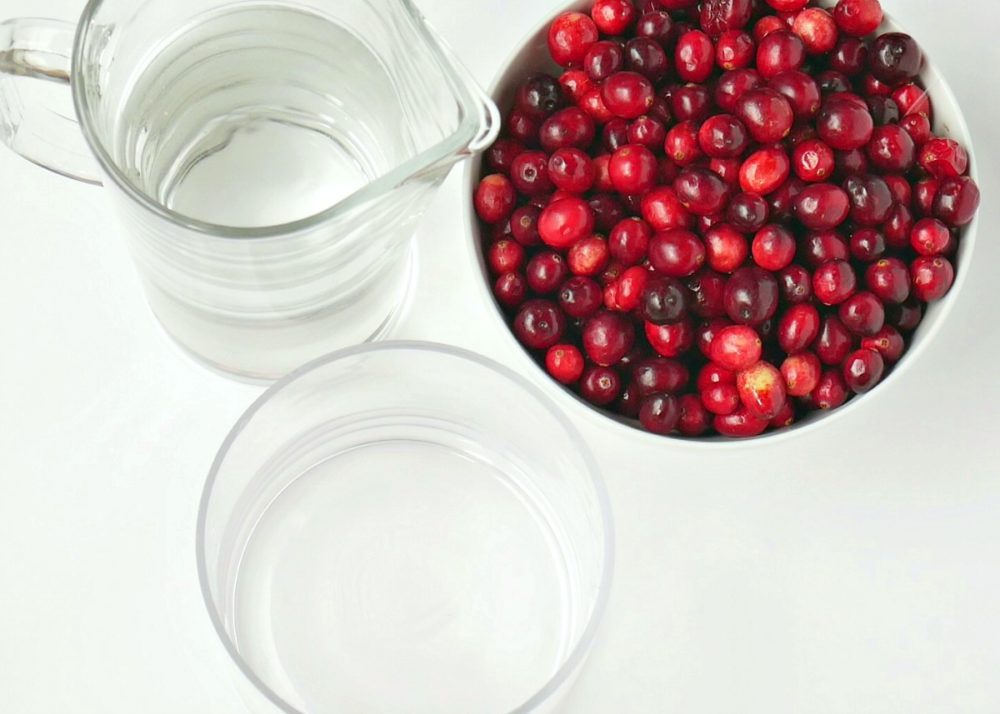 Here is what you need: 1) a 5″ glass cylinder vase 2) package of fresh cranberries 3) water
And of course you need flowers! When I create my displays, I usually have one dominate color and one accent color. In this case I gathered up a bunch of vibrant green blooms and greenery and then added a deep red as an accent color. I like to add a variety of textures to give the bouquet depth.

First, gently pour the cranberries into the vase.
Fill it with water, but leave about 2″ from the top.
Time to start placing those flowers! Start with the largest bloom first to create your base layer.
Then add in your second round of green stems that add texture.
Now onto the pops of color! Group a few pops of red together and place them sporadically around the display. It's always good to spin the bouquet around and do a check to make sure the height of all the blooms creates a nice round shape and the accent color is spread out evenly.
The last step is to add in a few little filler items for texture, these can be little sprigs of greenery, branches, etc.
Now it's ready to give to a hostess or display at your table and you didn't have to spend money on something you can do yourself!
*  A Version of this post first appeared on Angie's List.