I can't tell you how many times I will be putting together a party or gallery wall and don't have time to create my own graphics or the budget for them! Or maybe I just happen to find exactly what I'm looking for on Pinterest! So whenever I have the opportunity to create my own, I like to share them with you! I am sharing a new fall tablescape with you tomorrow and I thought I'd give you a sneak peek today by sharing this free Thanksgiving Place Card Printable!

These place cards are made square, so all you have to do is fold right in the middle and you get this beautiful abstract leaf design.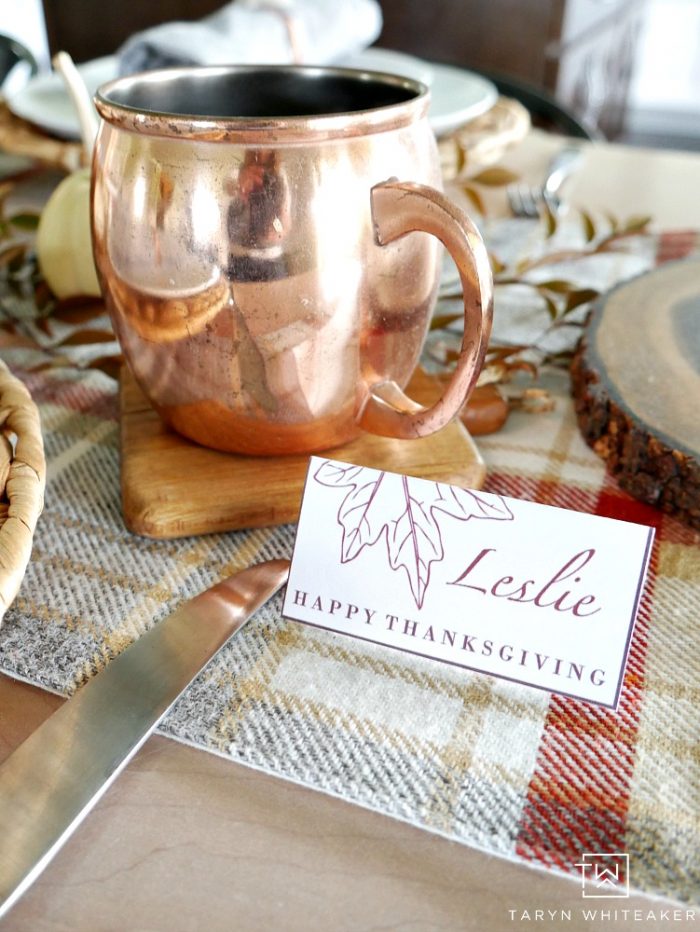 I chose to add each of the names onto the cards in the word doc. but you an always hand write them in a pretty gold pen. But I don't have very pretty hand writing, so I try to to go that route :)
I had fun with this design because when you fold it, you can still see the leaf on the back of the card too. Something super simple but it's nice to not see a blank card across the table!
Since everyone has different styles, here are three different colors for you to download!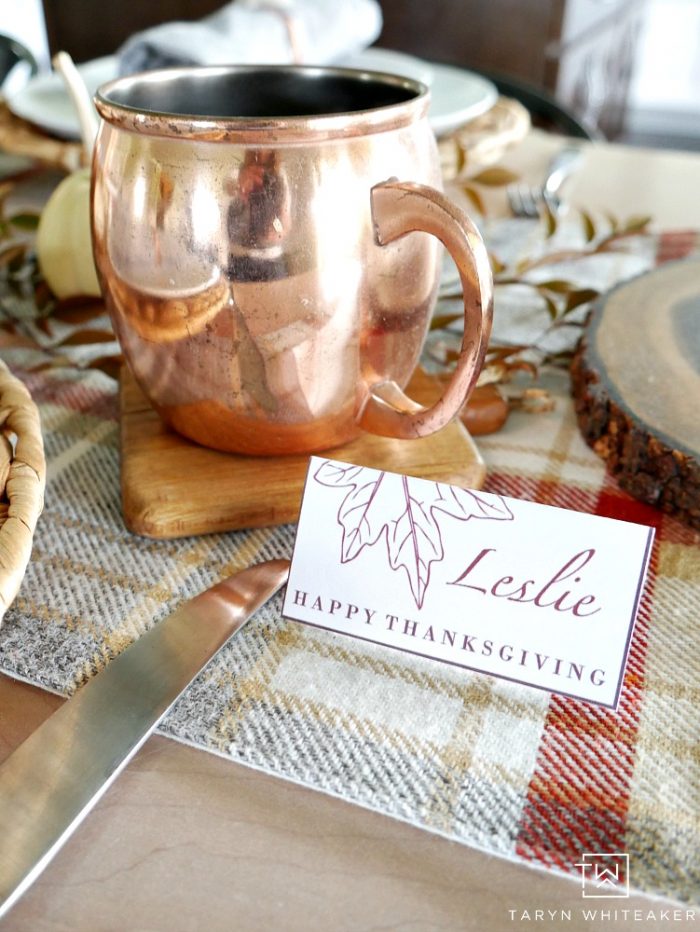 Can't wait to show you the full table tomorrow! Fall is seriously my favorite to decorate for and I'm brining some traditional colors and nature into this table design!