Can you tell I've been on a baking kick lately? It's currently Miss E's favorite activity for us to do together while Little Man sleeps so we've been experimenting with recipes and having lots of fun at the same time. I can't complain one bit. A long time a go, a friend gave me a recipe for cake mix snickerdoodles, so I decided to try the same technique and make Rainbow Chip Cake Mix Cookies. It was a total success (at least my family told me so).
It's an extremely easy cookie recipe, you only need 3 ingredients! And I bet your kids will love them :)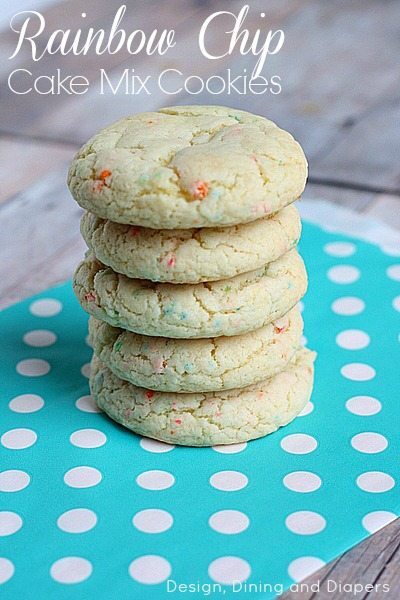 Rainbow Chip Cake Mix Cookies
Author:
Prep time:
Cook time:
Total time:
Make easy Rainbow Chip Cookies using cake mix and a few ingredients. Quick and easy snack or dessert!
Ingredients
1 Box of Rainbow Chip Cake Mix
2 Eggs
1/4 Cup Oil
Instructions
Pre-heat oven to 350 degrees.
In a mixing bowl, combine cake mix, eggs and oil and mix together.
Place 1″ balls of dough on a cookie sheet and bake for 10-12 minutes.
Here are a few of my other cookies recipes:
Gluten-Free Snickerdoodle Cookies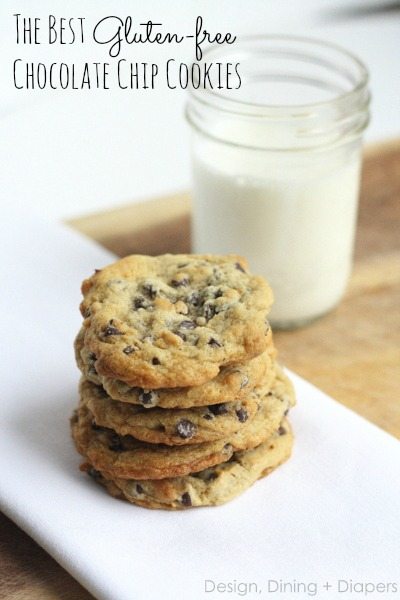 Gluten-Free Chocolate Chip Cookies