Breakfast is the one meal I have a hard time getting in. I am generally so focused on just getting my coffee, and then the kids' breakfast that I often forget to make something for myself. Or I just run out of time. Can anyone else relate? I need something that I can grab and go so I whipped up a batch of these No Bake Breakfast Bites with Oatmeal, Peanut Butter and Chocolate Chips.
Sooo delicious and even the kids loved them!
No Bake Breakfast Bites
How To Make Breakfast Bites

Here is the quick recipe: 1) 2 Cups of Oatmeal 2) 1 Cup Chocolate Chips 3) 1/4 Cup of Honey 4) 1 1/2 Cups of Peanut Butter.
Dump all the ingredients into a bowl and then microwave for 30 seconds. This softens the chocolate and peanut butter just enough so it makes it easier to stir. 

Roll the dough into balls and place on a tray lined with parchment paper. Place in the refridgerator for 30 minutes and then serve. 
Peanut Butter and Chocolate Breakfast Balls
Ready to start my day. How about you?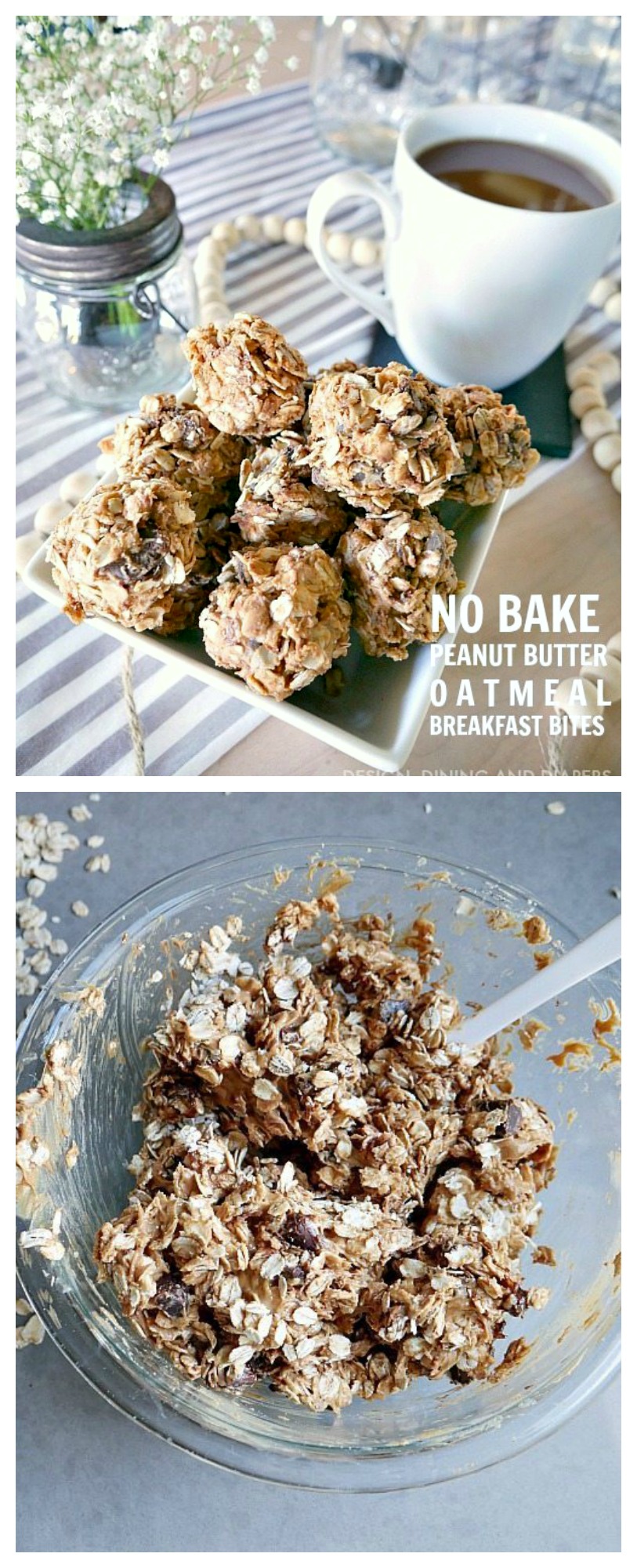 SaveSave