Hope you all had a great start to summer! I feel like we are just getting started over here and I can't wait for our warmer weather to arrive. The saying in the PNW always goes, our summer doesn't start until July 5! So far it's been pretty accurate this year. If you follow on Instagram, I share a lot more lifestyle pics over there. But I thought I'd do a quick post and share some of my fav go-to casual summer outfits for this season. Lots of quick throw ons, to casual date night outs.
There are a lot of discount codes for some of these items, so be sure to read the description carefully so you don't miss out! I've linked to everything that's available and gave a few similar items!
Casual Summer Outfits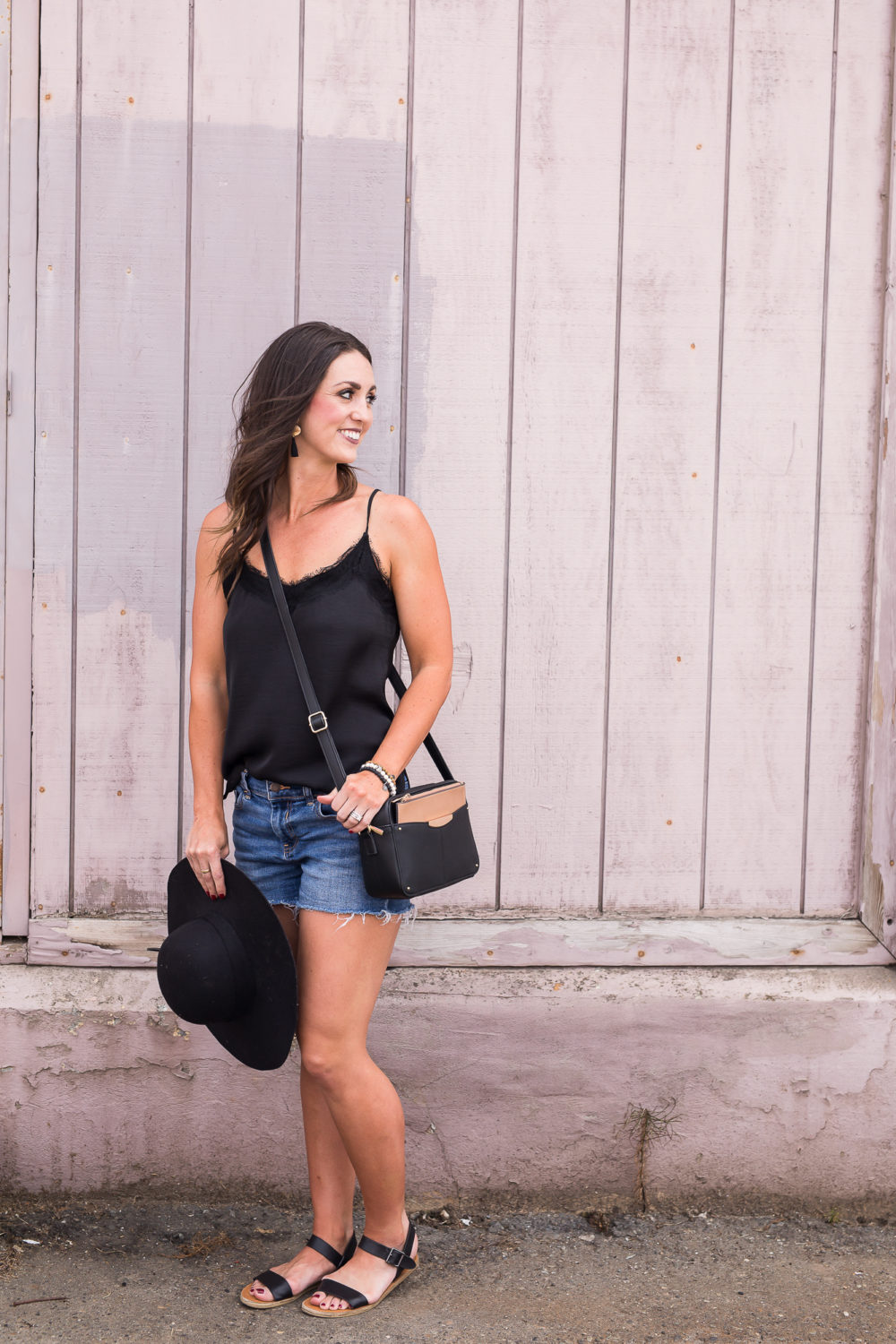 I wasn't able to link my bracelets below, but they are from Rivet Revolution! A percentage of the proceeds go to help the millions of people affected by Alzheimer's. You can get 10% off using the code TARYNWHITEAKER10 !
I sorta feel like this outfit is a total throwback to the nineties with the ripped jeans and striped turtleneck. But you know what, it's comfy and I'm ok with reminiscing about my childhood trends, so let's roll with it. I got my top at Nordstrom Rack and it's not available anymore so I linked to a few similar items.
This has been one of my go-to outfits alls spring and summer. The boyfriend jeans are my absolute favorite (but size up if you want them a little looser fit) and this tank from amazon is so comfy and inexpensive. I'll throw on a long cardigan for a comfy look or keep it simple when it's warm out.
White jeans have been one of my favs for the past few years. It took me about 5 years to find a pair of white jeans that I love and these AG jeans are worth the price. My top is also from Anthro but I can't find it online anymore! Boo. But you can pair white jeans with literally anything, a cute tank is a must and pair it with a long cardigan. Below are some of my fav inexpensive summer tops to throw on this summer!
It doesn't have to be the fourth of July to wear some red, white and blue! This can also be a fun nautical or summer look throughout the season. My specific shirt isn't sold anymore, but Nordstrom Rack has quite a few others from the same brand, check them out here.
I'll share a more detailed post on this outfit later, but here is a more dressy casual look from Ann Taylor. A little more business casual or off to lunch. I just love love these pom pom shoes, they are so unexpected and add a fun little touch to an outfit.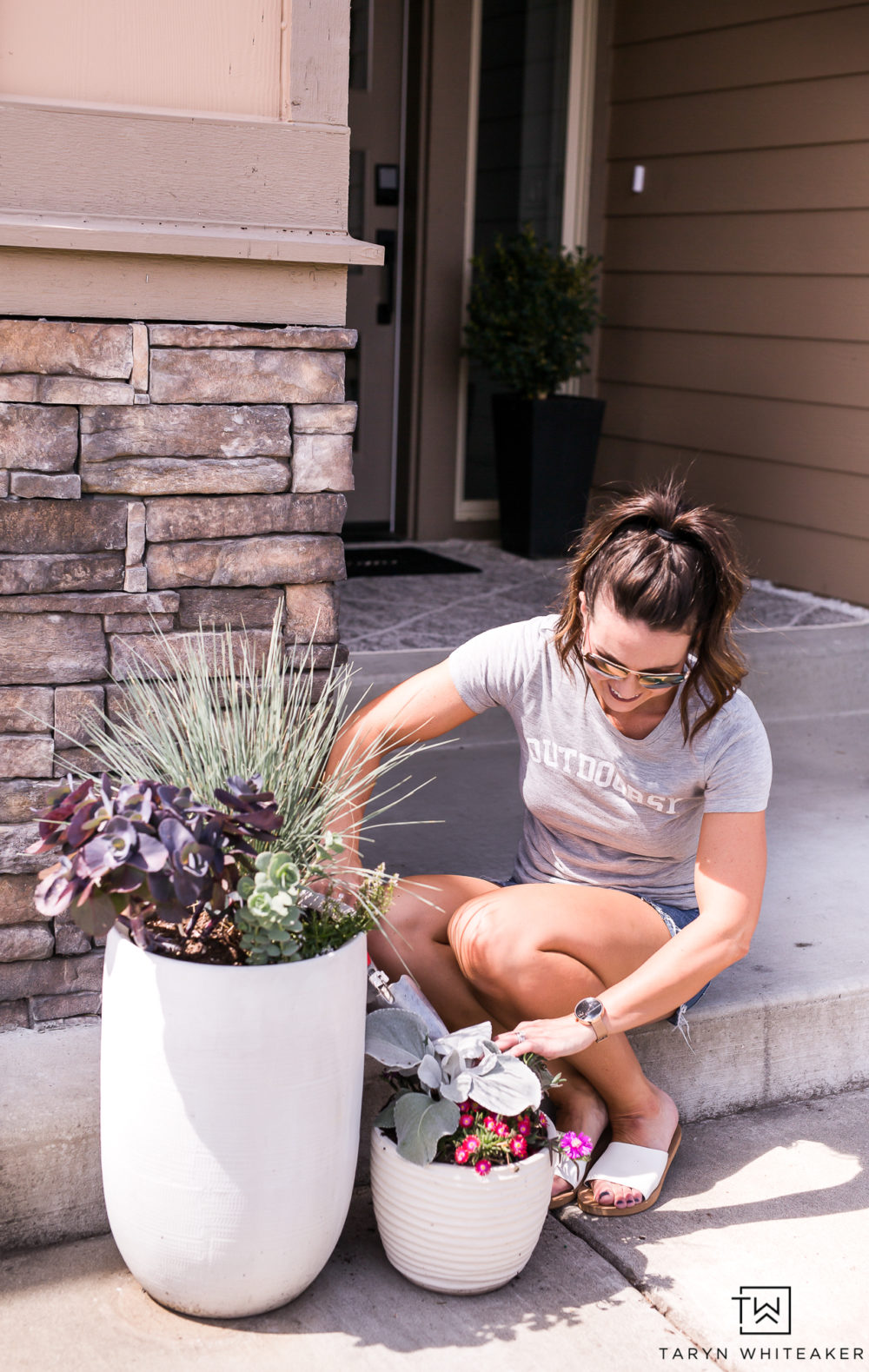 Lastly, here is my super casual look for summer. The one I throw on for gardening or hanging out with the kids. I love this Outdoorsy Tee from Target. It's made from a really soft material and you can't beat the price!
Hope you enjoyed something a little different over here! It's fun to share my personal style with you in a different way sometimes.
You can always follow me on my Amazon Influencer Page and the Like To Know It App for links to all my clothing finds and home decor items in my home!
And thanks to Shaylynn Marie Photography for being the best to work with!