Every once in awhile I like to pop in with a new allergy-friendly recipe! I shared this recipe last month on The Idea Room and thought I'd share it here too.
For those of you who are new around here,  about 6 years ago I found out I was intolerant to eggs, gluten and soy and I have really enjoyed creating delicious recipes that I can indulge in. I know so many of you are also trying to find recipes that work for your dietary needs so I thought I'd share a new favorite recipe today.

Check out these Gluten Free Sugar Cookies topped with chocolate buttercream frosting and garnished with fresh strawberries. I love mixing chocolate and fruit and the strawberries are the perfect balance with the rich frosting. Perfect for summer!
I will also note that the actual cookie is also dairy free, just the frosting has a little dairy in it!
Gluten Free Sugar Cookies with Chocolate Buttercream Frosting
Author:
Prep time:
Cook time:
Total time:
Ingredients
Cookies:
2 Cups of Gluten-Free Flour (I use Bob's Red Mill All Purpose Flour Mix)
1 tsp. Baking Powder
1 Tbsp. Ener-G Egg Replacer + 1/4 Cup Water (Or 2 eggs)
1/2 Cup Brown Sugar
1/2 Cup Sugar
1/2 Cup Melted Coconut Oil
2 tsp. Vanilla
1/2 Cup Sugar (for rolling)
Frosting:
1/2 Cup Softened Butter
2 1/2 Cups of Powdered Sugar
1/4 Cup Cocoa Powder
1 tsp. Vanilla
2 Tbsp. Milk
Chopped Strawberries
Instructions
Pre-heat oven to 350 degrees.
Combine sugars, oil, vanilla and eggs together.
Slowly add in the flour mix and baking powder and mix until smooth.
Roll the cookie dough into 1 1/2″ balls and then roll in sugar.
Place on a cookie sheet 2″ a part.
Gently flatten the balls with the bottom of a glass by pressing down on them.
Bake for 10-12 minutes.
Let the cookies cool. Meanwhile combine all of the frosting ingredients and beat until smooth.
Frost the cookies and garnish with strawberries.
Here are a few more recipes you might enjoy: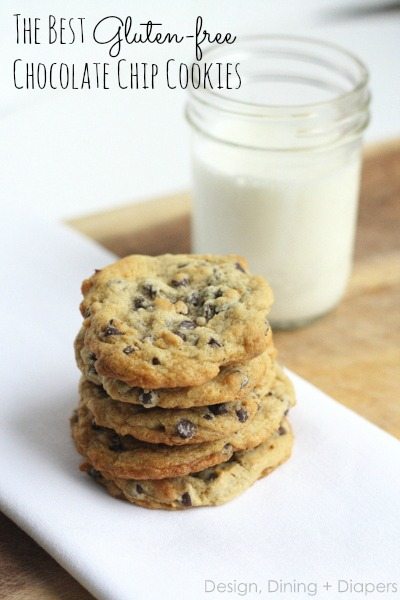 Gluten-Free Chocolate Chip Cookies
Gluten-Free Dairy-Free Snickerdoodle Cookies