I had so much fun sharing this cute little Cactus Themed Tea Party I set up for my daughter and I! Now it's time for the tutorial on the DIY Flower Crowns I made for us! They were so easy to make and pretty cost effective too. I'm pretty sure that every girlie party I throw from now on needs some of these!
DIY Flower Crowns
Flower Crown Tutorial 
FLOWER CROWN SUPPLIES

Start by cutting the stems down so only about 1″ of stem is left. Using the floral tape, carefully start to wrap the stem onto the ring.

Keep adding a few more stems and greenery and continue to wrap. On some of the pieces I added a little more tape to the top of the stems to pull them closer to the head piece.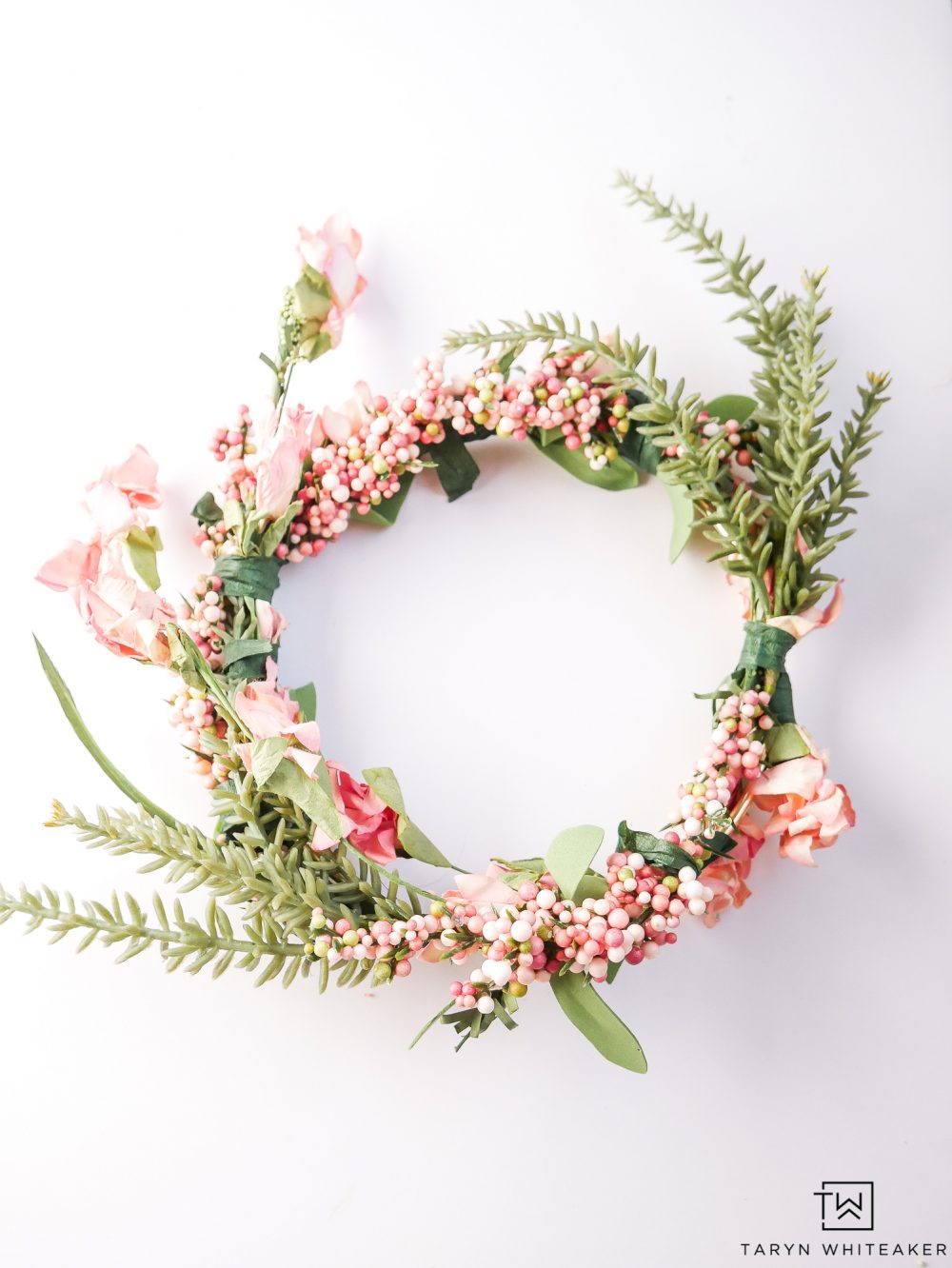 Keep working your way around until it's complete! See so simple!
Flower Crown For Little Girls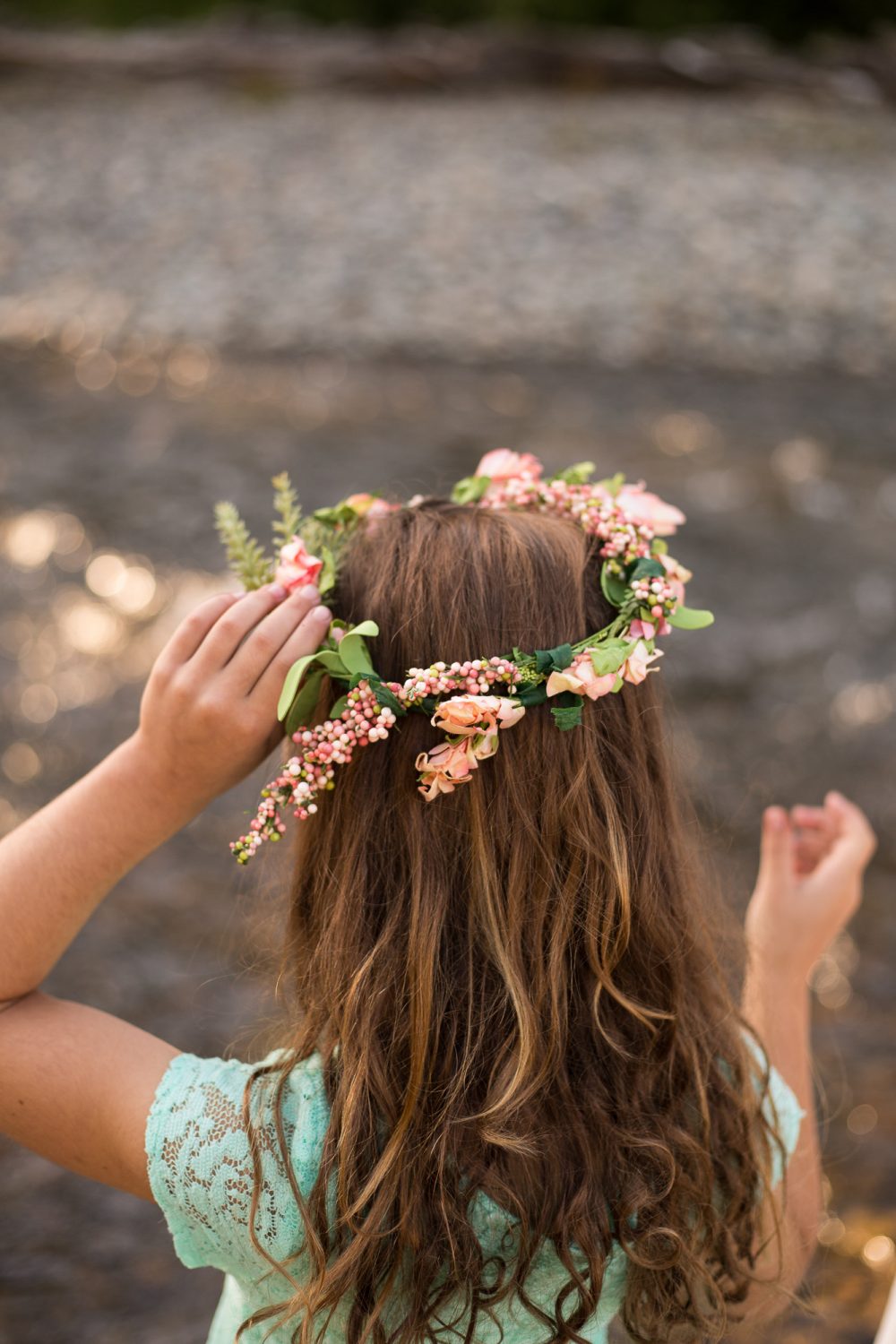 You can view more of our tea party details here and see all the cute cactus decor that went along with it!
PIN THIS TUTORIAL
SaveSaveSaveSave
SaveSave
SaveSave
SaveSave