I've already shared one Easter tablescape this year, but I'm here with a different look for an Easter table. I'm going back to my black and white roots with these DIY Easter Egg Napkin Rings. However, these industrial napkin rings can truly be customized with any color.
DIY Easter Egg Napkin Rings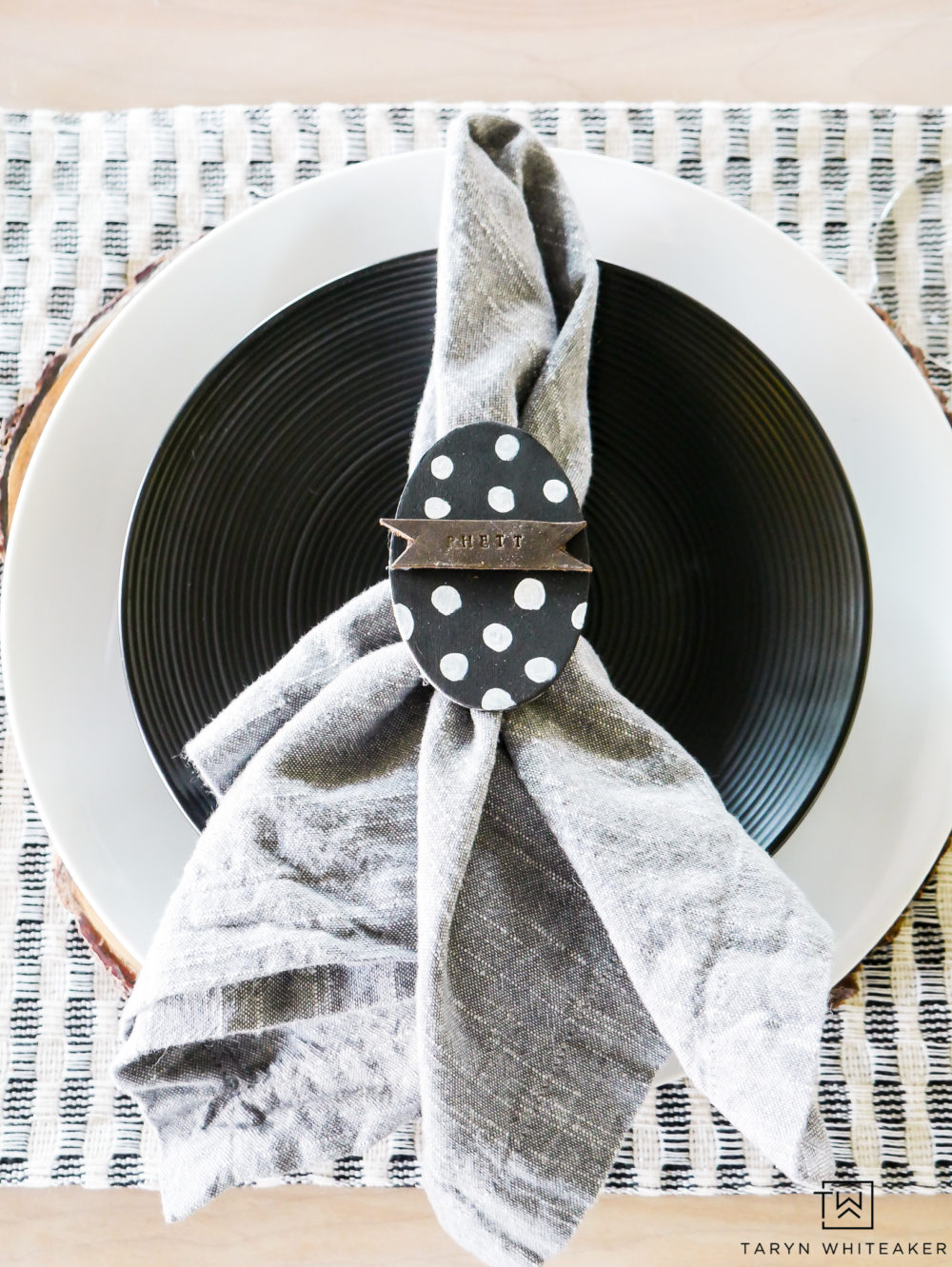 I love a good industrial look so I paired a simple wood egg from the paint store with a leather stamped name tag. These are really simple to put together, takes one trip to the craft store and about an hour of crafting.
DIY Napkin Ring Supplies
Time to get stamping! I have this Leather Stamping Kit , it's super simple to use. Seriously anyone can do it! The only extra piece you need is a hammer, which everyone has, right?
I cut my leather sheet into small strips, and then hammered names onto them.
When working with a leather kit, you want to hold each letter steady and give it a few hard hits. 
Cut the leather down to size and cut triangles out on each side to create a banner look. 
Hot glue the leather strips onto each egg.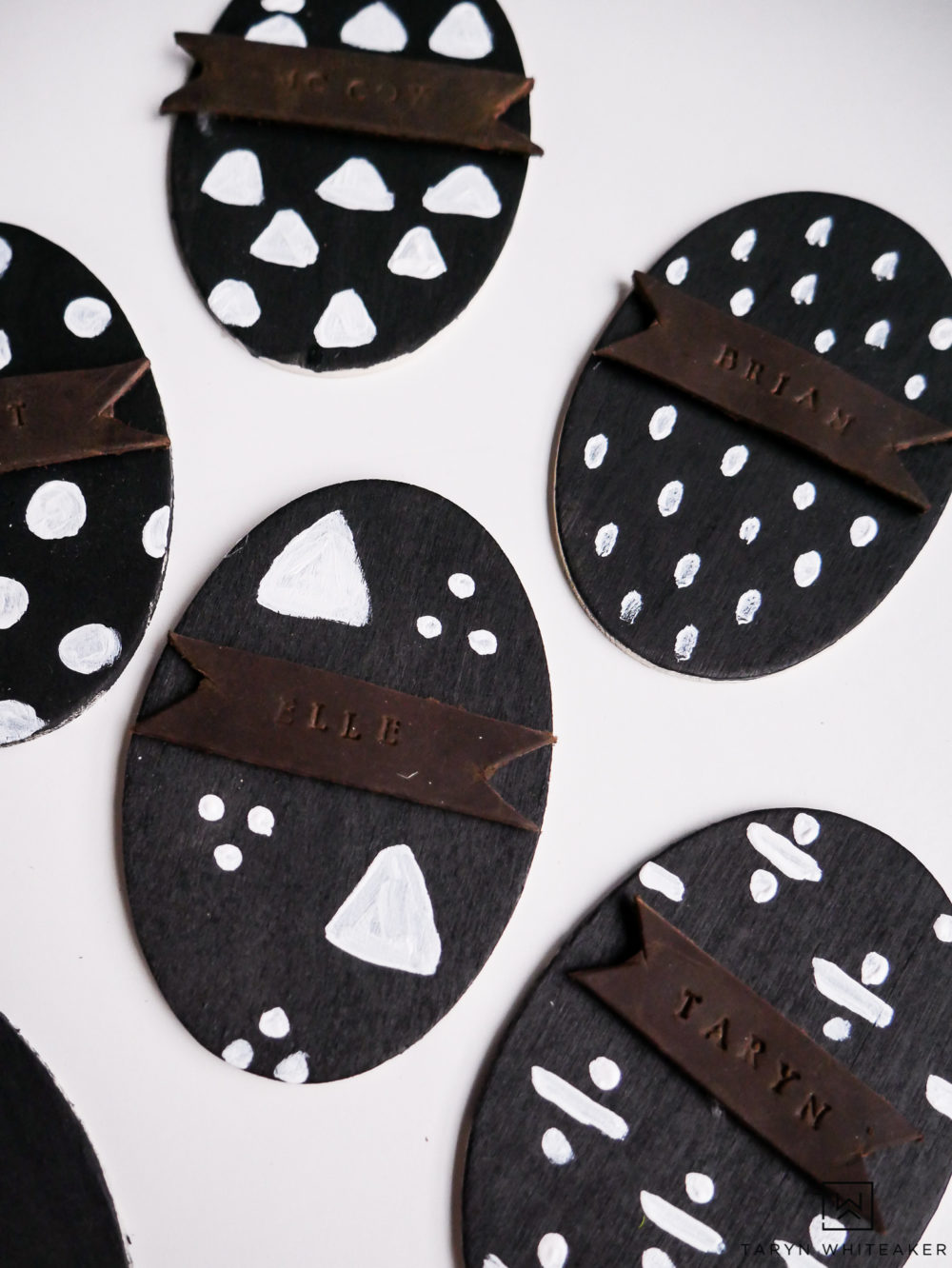 To give them a little more detail and character, paint some designs onto each egg.


To turn them into napkin rings, I wrapped a few strands of Silver Wire  and then hot glued the eggs on top.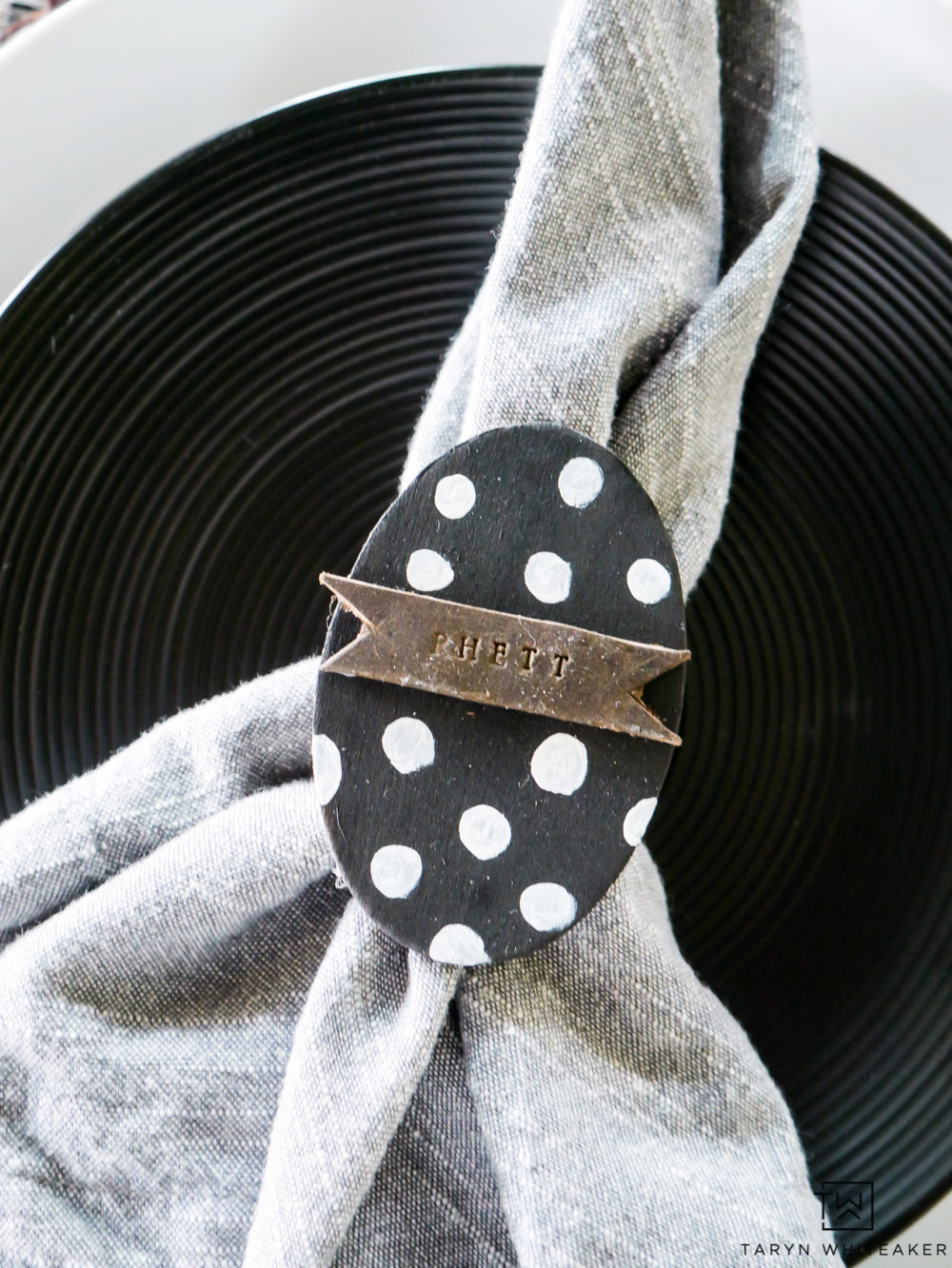 An easy way to add a little personalization to your Easter table!