It's Day 8 and I have a very special guest lined up for you today! I'm so excited to have Amy from Amy Day to Day  here today. Amy and I actually went to middle school and high school together and have since reconnected through blogging, how cool is that? I find myself visiting her blog daily because she has the most amazing style and she inspires me to actually get out of my yoga pants and put on something cute (at least try). Today, she is sharing a fabulous tutorial on how to add the perfect touch to your Valentine's Day outfit! 
Hello, new friends!  My name is Amy and I'm a wife, a mommy, and a blogger.  Over at Amy Day to Day, I write mostly about my personal style (but I despise the term "fashion blogger"), with some motherhood and every day life thrown in for good measure.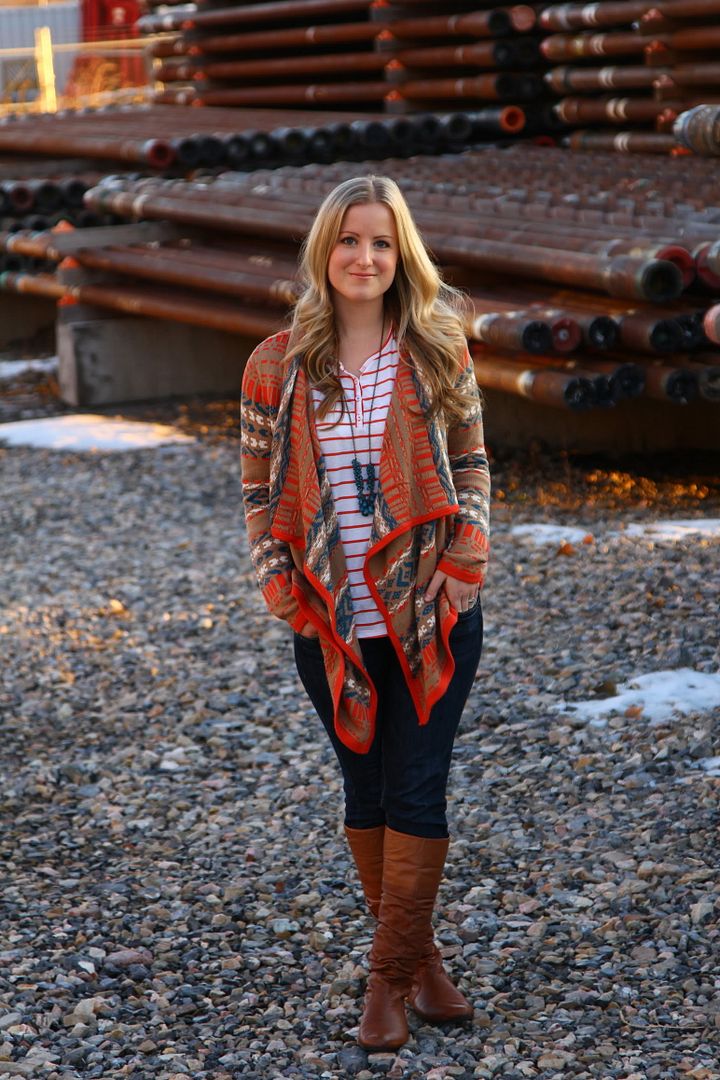 I was thrilled when Taryn asked me to be a part of her "14 Days of LOVE" series, but I must admit, I was slightly intimidated.  I'm not the crafter, sewer, or DIY-er (although I wish I was!) you might normally see here on Design, Dining, + Diapers.  You see, Taryn already knew how to sew in the 6th grade.  Yes, I've known her that long!  And Me?  I still don't know how to sew on a button.  How I have managed to survive six years of marriage without that critical skill is beyond me.
And while I don't claim to be the least bit crafty, I do have a rather simple project to share with you that I'm pretty excited about.  And it's just in time for Valentine's Day!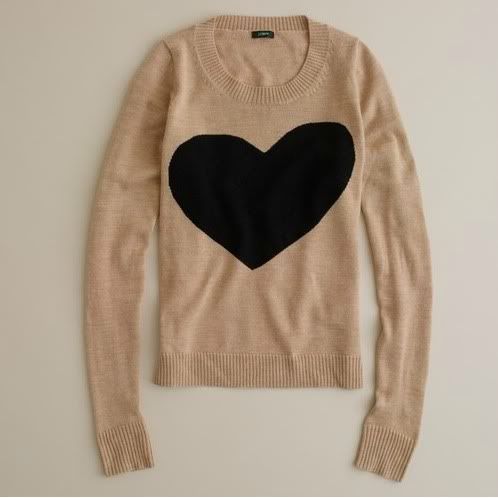 Via J Crew
Behold, the infamous J Crew Heart Sweater.  This sweater has been sold out for a while, but it retails for $88 at J Crew.  I have seen a couple of DIY's floating around the blogosphere (the blog I referred to is With an I.E.), so today, I'll be showing you how to make it for around $15.
Here are the items you will need: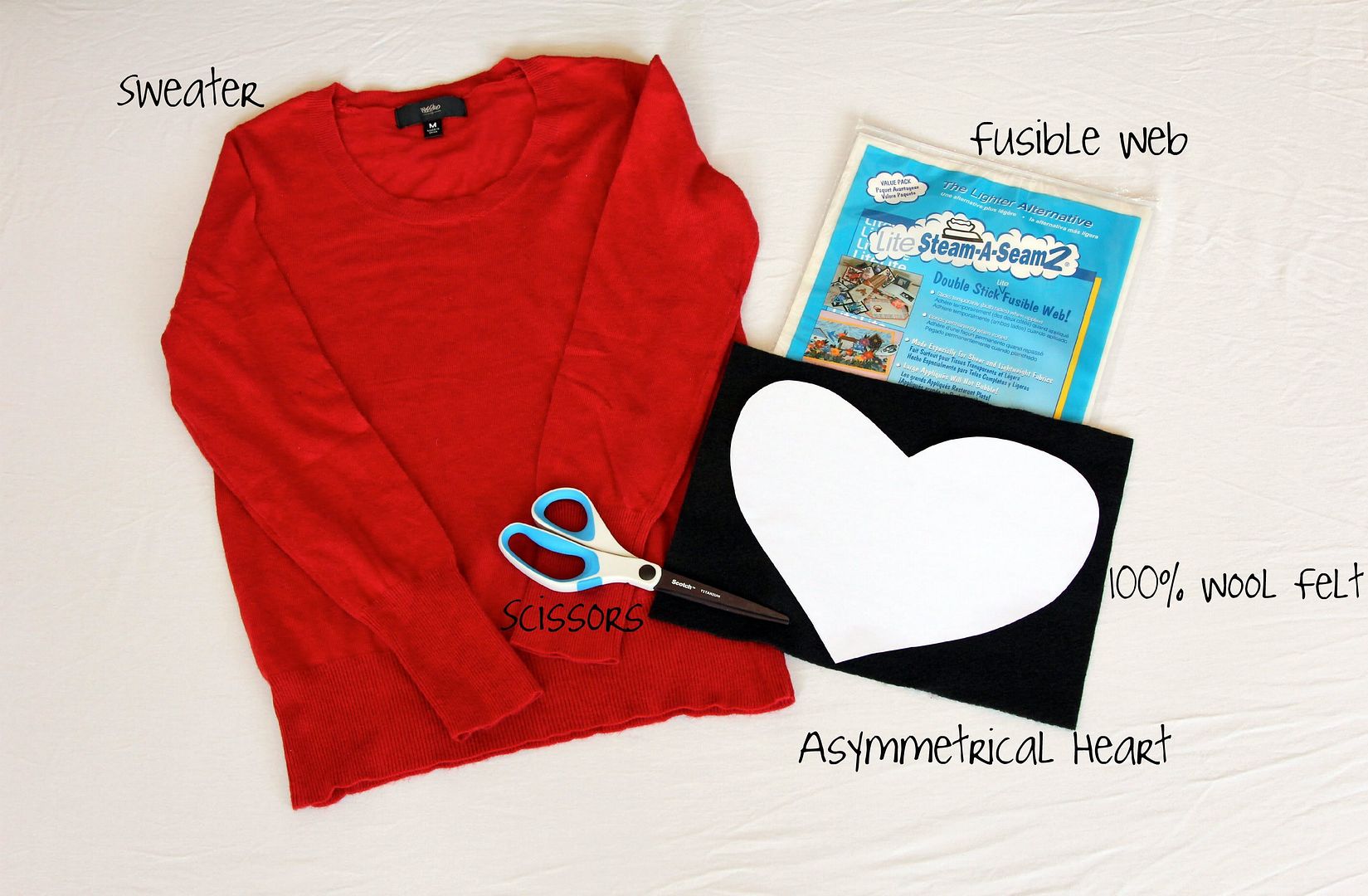 I found my sweater online at Target for $12.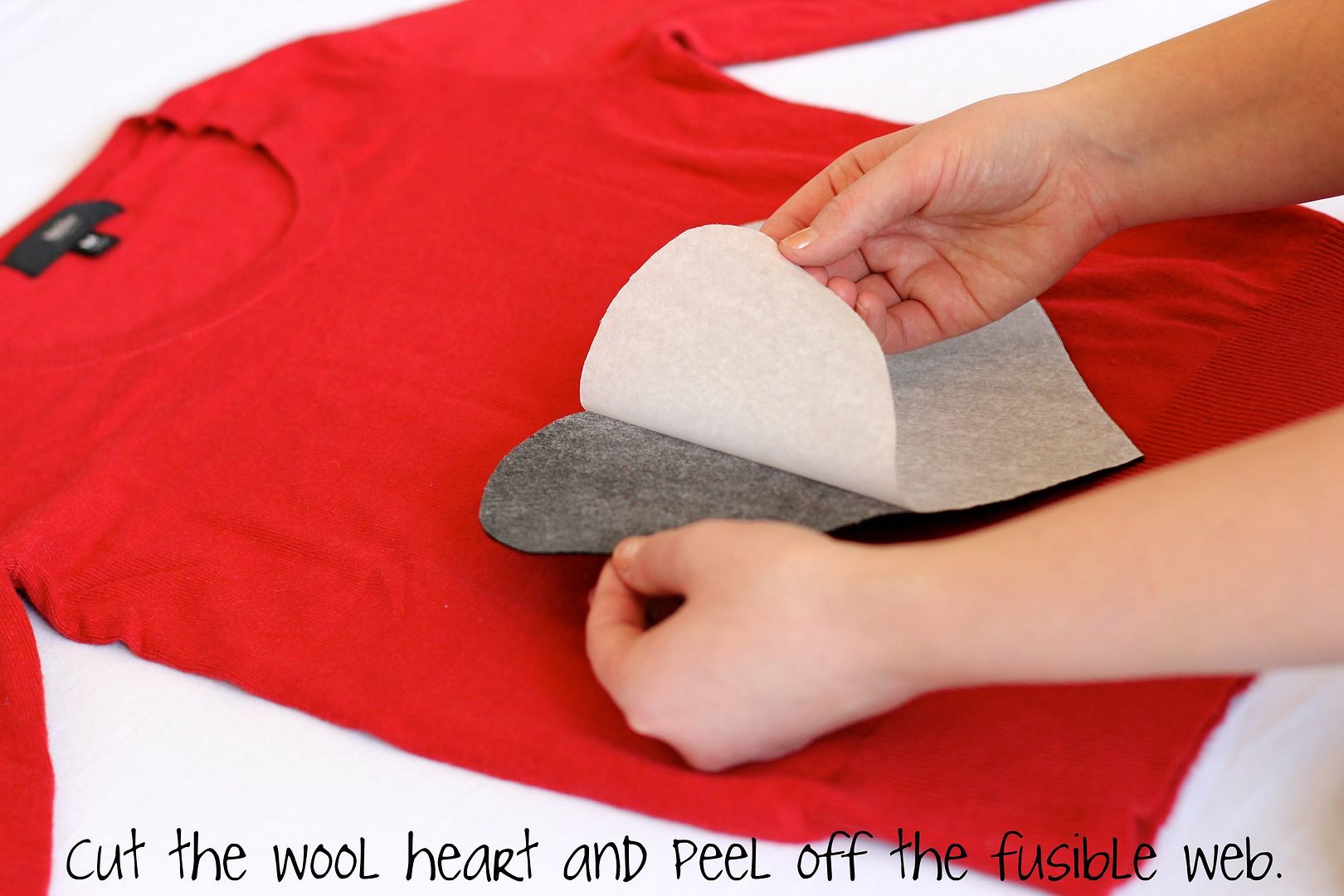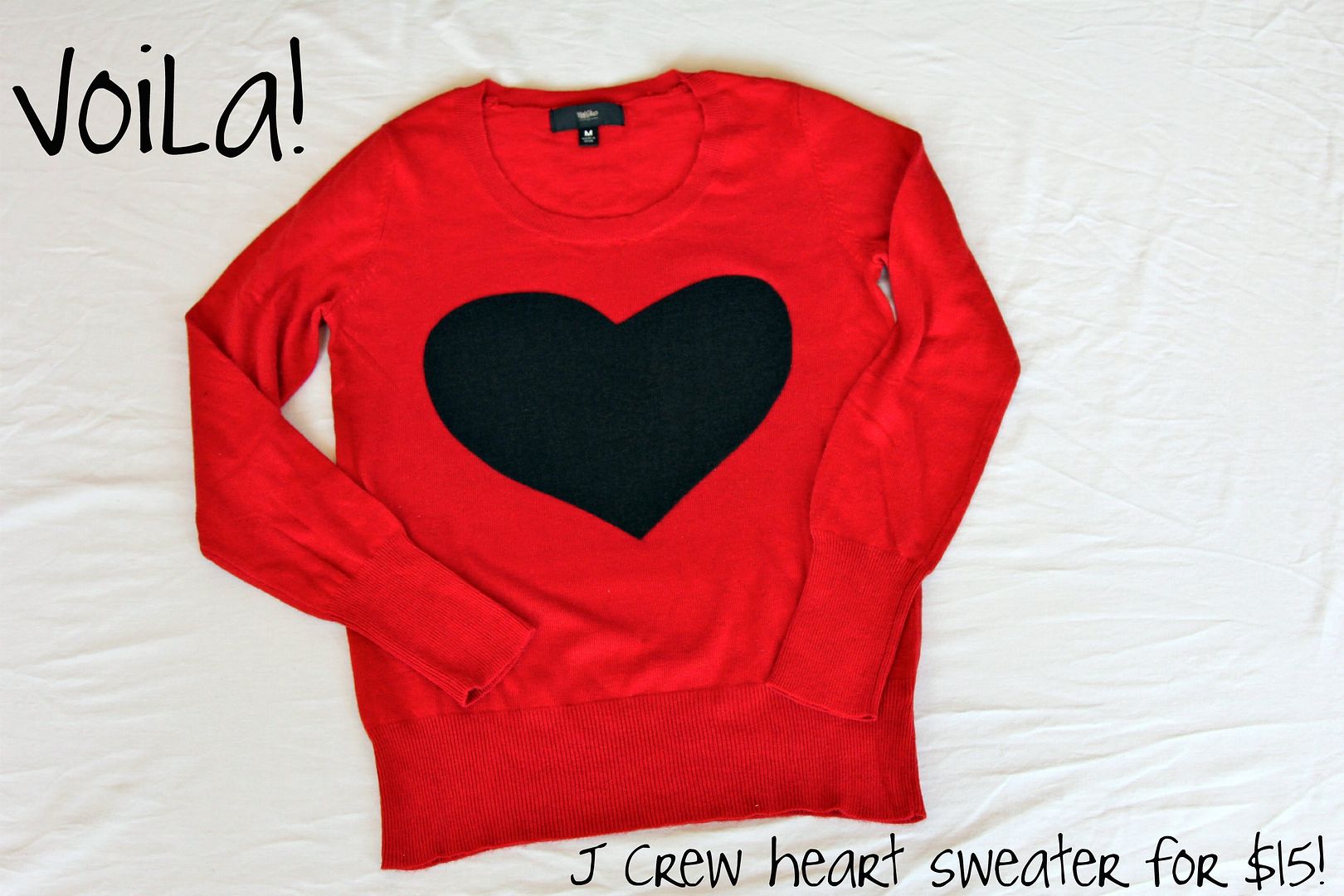 Dress it down with boots up with heels and accessories for a hot Valentine's Day date!