Alright, guys. I've been meaning to share this recipe with you since last summer! I can't believe it has taken me so long to get to this. I served it at our Backyard BBQ that I blogged about, and now I'm finally giving you all the details on this Slow Cooker BBQ Teriyaki Chicken with Pineapple. And guess what, I made this gluten-free! It's literally one of those recipes that you can dump in the crock pot and serve 4 hours later.
Pineapple Chicken Teriyaki

As a mom of three kiddos and all the different school times and activities, some times dinner can be challenging to pull together. Some nights there really is no time to spend prepping a meal and I know many of you can relate to that. My crockpot seriously comes to the rescue during these months.
bbq pineapple chicken crockpot recipe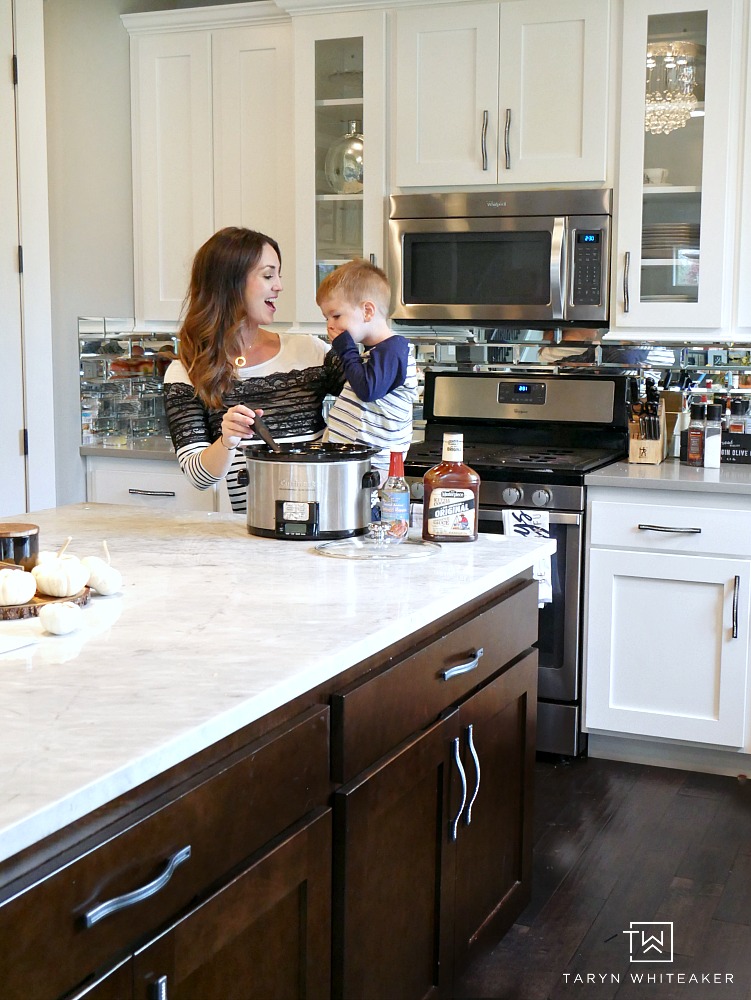 And extra bonus, if I can manage to make most of the meal with a toddler on my hip. :)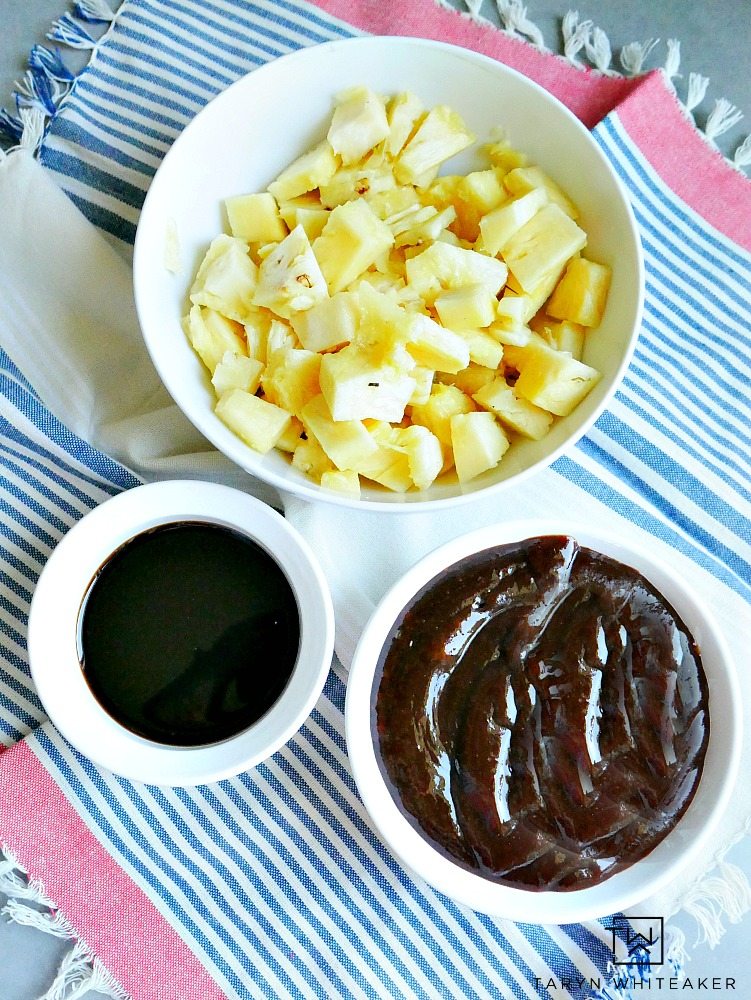 So here is what you need, gluten-free BBQ Sauce, Gluten-Free Teriyaki Sauce, and chopped pineapple.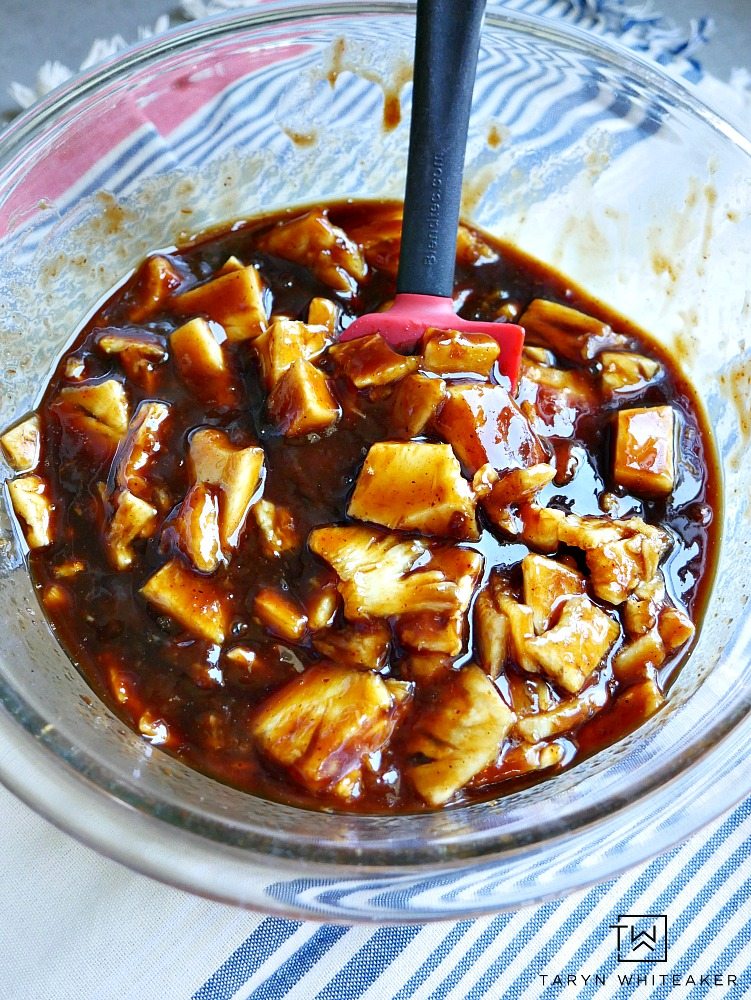 Mix all the ingredients into a bowl until well combined.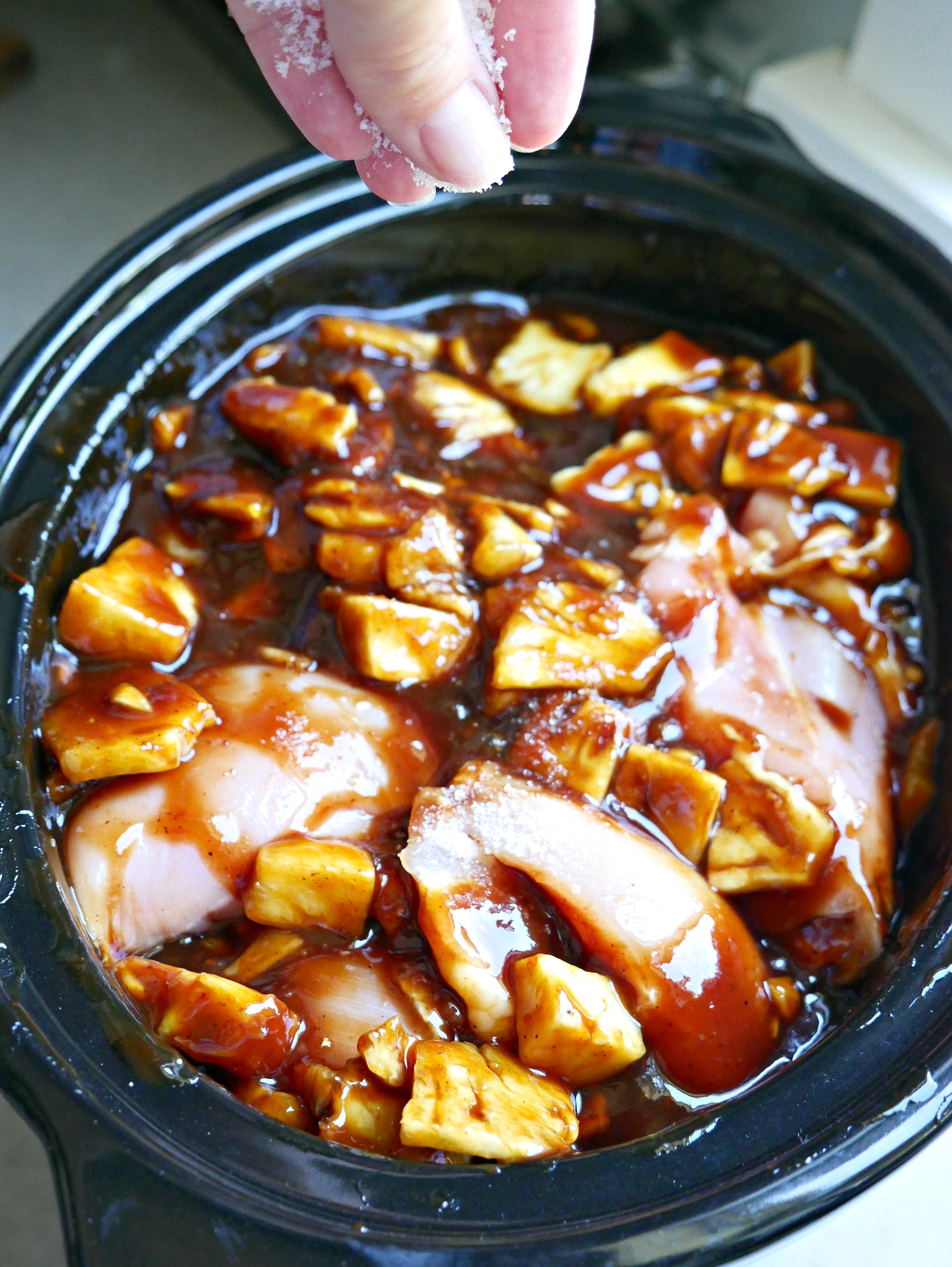 Place 8-10 chicken thighs into the slow cooker and cover with the sauce and a little salt. Cook on low for 4-5 hours. Then serve with rice!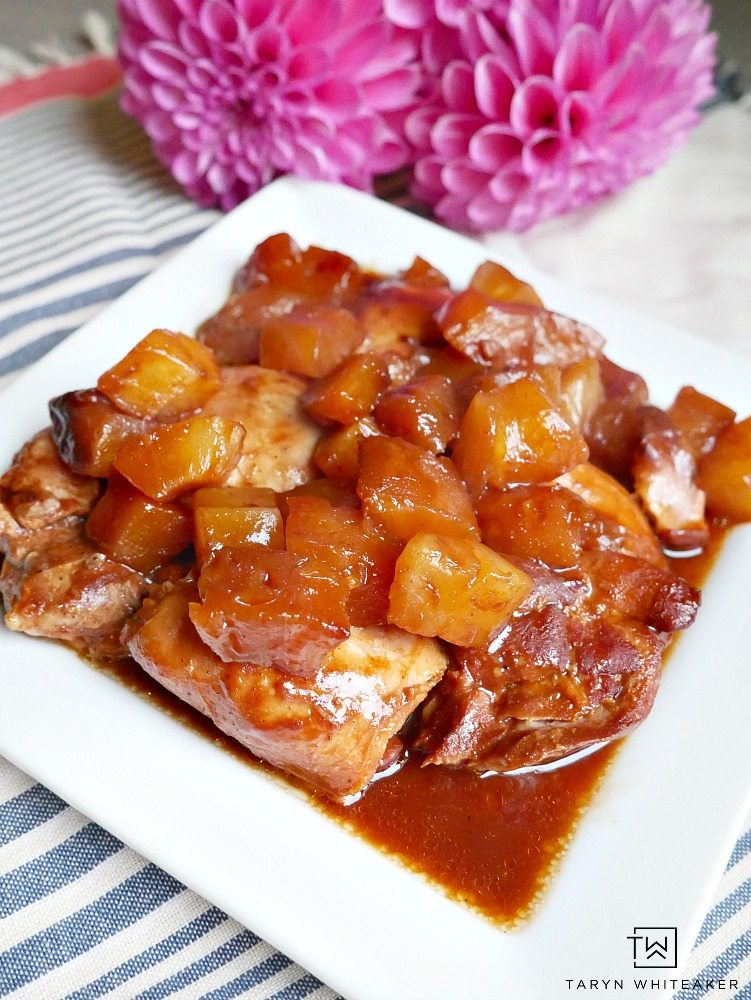 RECIPE
Place the mixture in the slow cooker, sprinkle with salt and then cook on low for 4-5 hours. We like to serve it with rice! But you can also eat it plain with veggies.
* These are the exact ingredients I used to make this dish gluten-free and allergy friendly.
SaveSave