So how many of you have heard of Cowboy Caviar? In case you haven't yet, it's a delicious salsa-like dip filled with shoepeg corn, avocados, beans, cilantro and tons of other wonderful southwest flavors. It's been a favorite in my family for a long time. We generally serve it with basic tortilla chips but you can also use pita chips or scoop it onto a baked potato! You can even make homemade tortilla cups using corn tortillas, I gave the simple directions for these below!
Cowboy Caviar With Red Wine Vinegar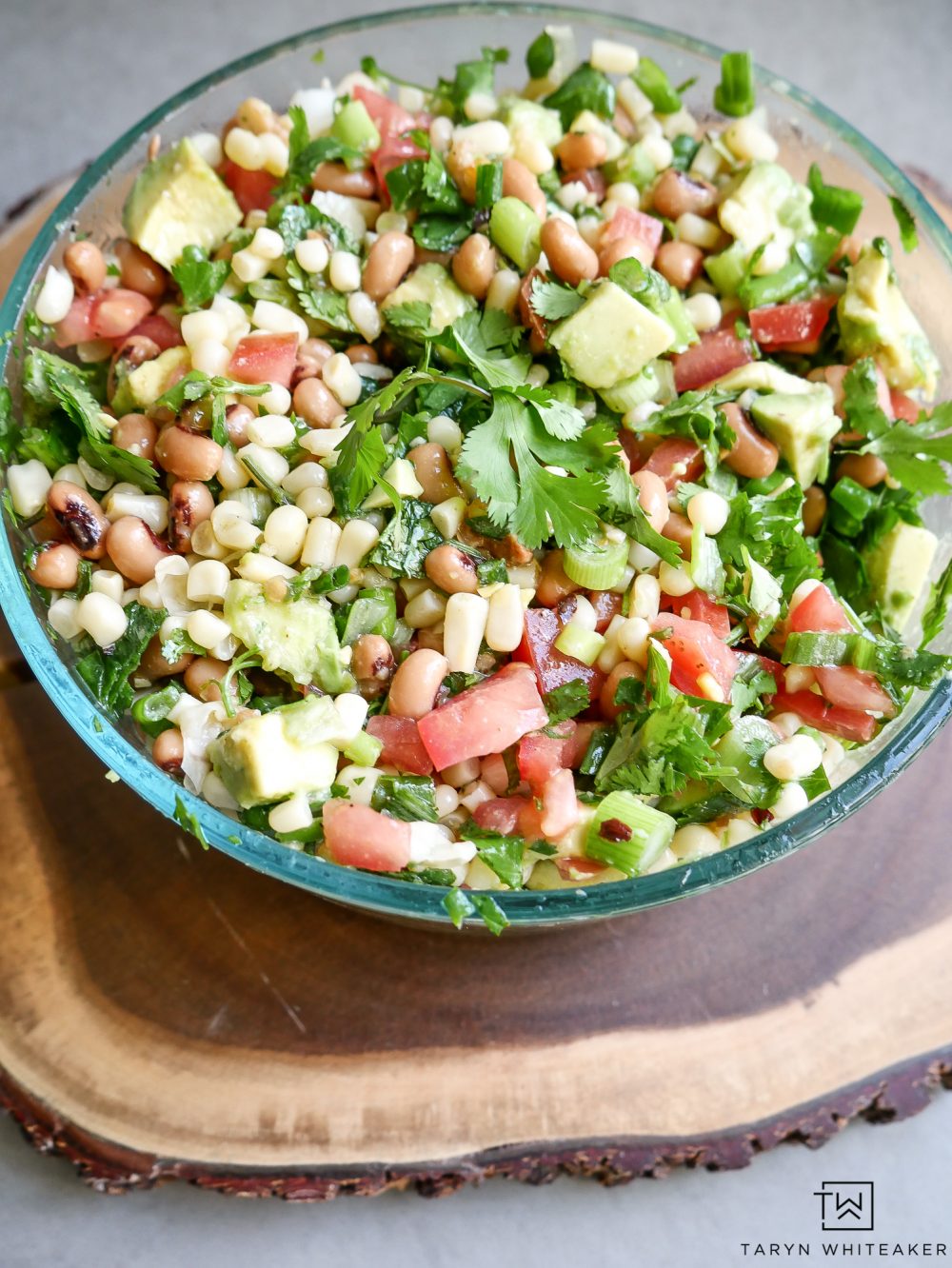 I got this recipe from my mom, who got it from a friend, who got it from her sister and so on. I've tried several different Cowboy Caviar recipes and this one is by far my favorite! And those little cups… SO easy to make! It is such an easy appetizer recipe, we make this for dinner parties or to bring to gatherings with friends.
How To Make Cowboy Caviar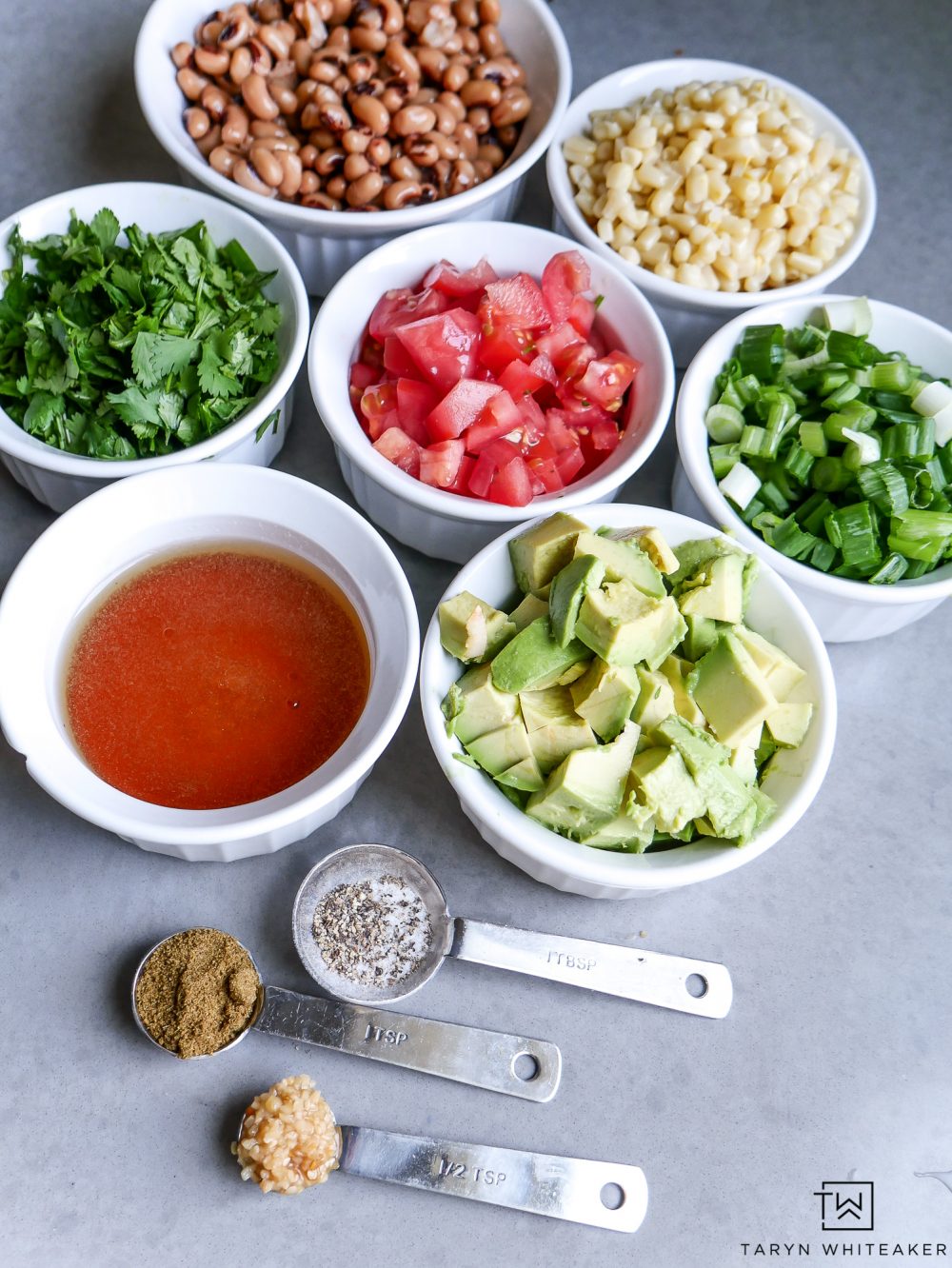 Here are all the delicious fresh ingredients that go into it. You could even add a little red onion to give it an extra pop of flavor, or even a hint of sugar to the sauce. I've seen both of these done and they are also delicious. (keep scrolling for the full recipe)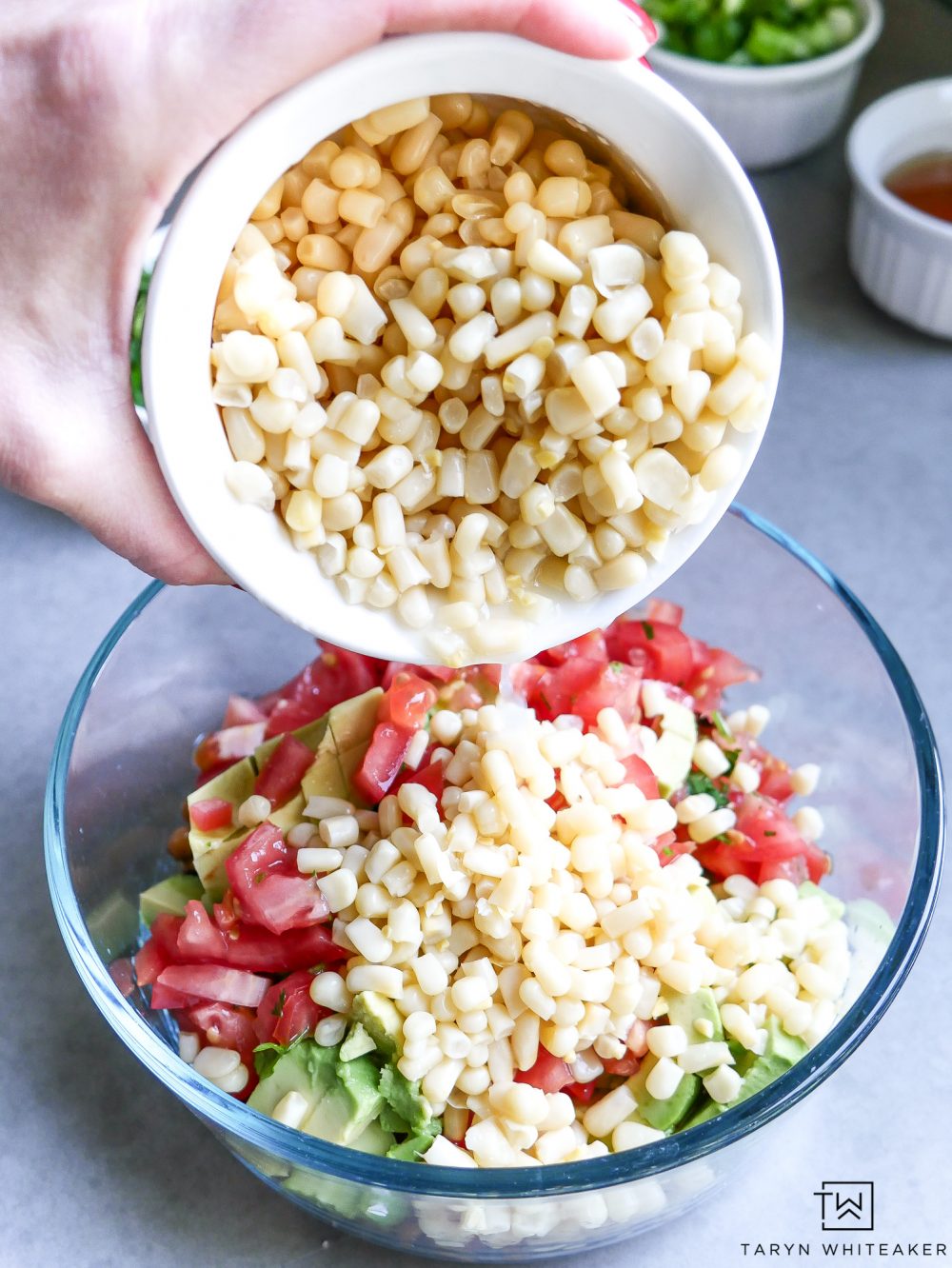 Combine all the ingredients…
And stir in the sauce!
I find it best to let it sit in the fridge for a at least a few hours before serving to bring out all the flavors.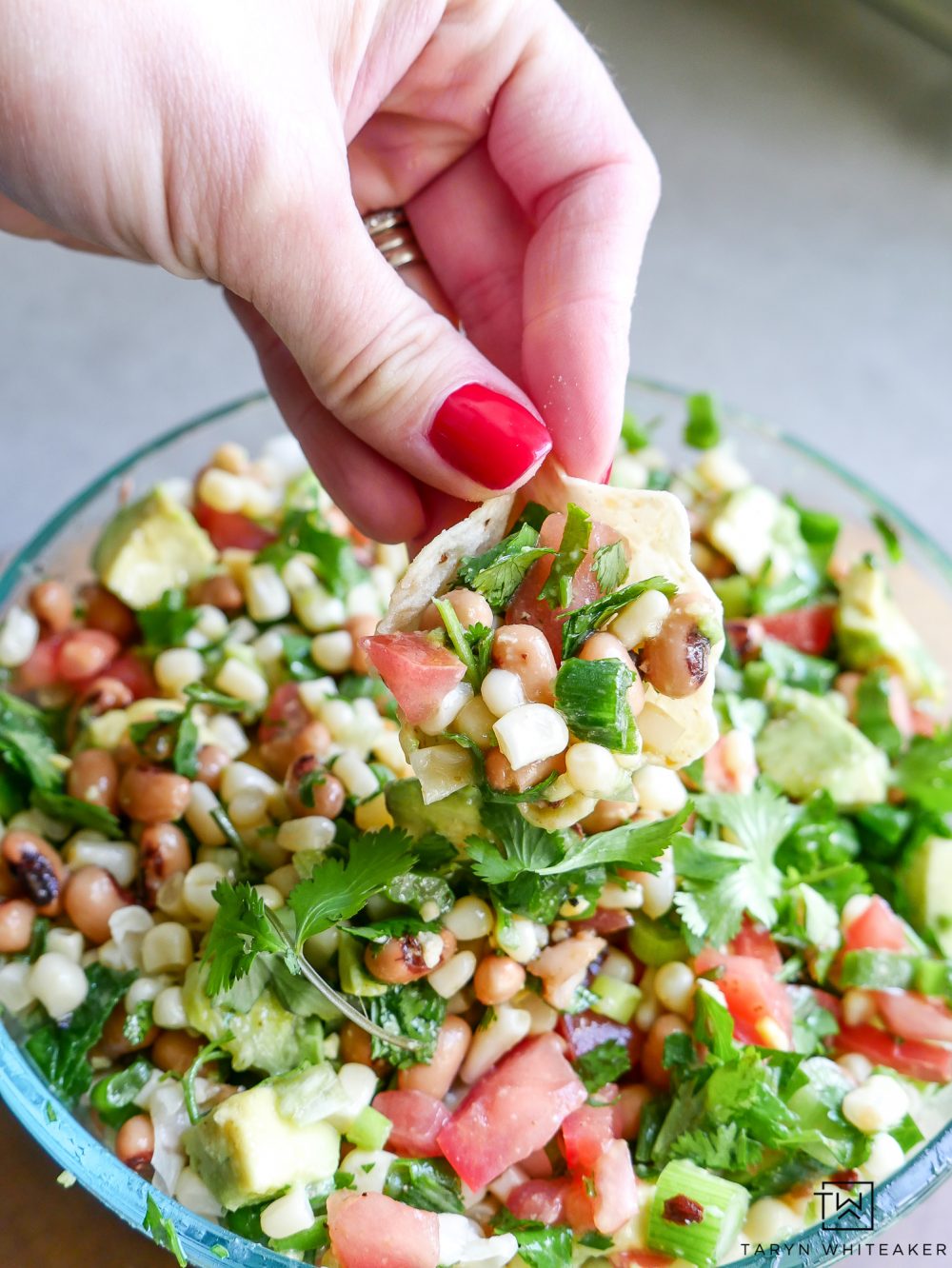 My mom always serves it with scoops, and they make it easy to eat! But like I said in the beginning, there are tons of different ways to serve it.
Cowboy Caviar Recipe
Cowboy Caviar in Homemade Tortilla Cups
Author:
Homemade Tortilla Cups filled with Cowboy Caviar, a mix of corn, avocados, tomatoes and wonderful Southwestern flavors.
Ingredients
1 can Shoepeg Corn
1 can 15.5 oz Blackeyed Peas (drained)
2 Avocados chopped
2 Roma Tomatoes chopped
2/3 cup Cilantro chopped
2/3 cup Green Onions chopped
1/4 cup Olive Oil
1/4 cup Red Wine Vinegar
2 Garlic Cloves Pressed
3/4 tsp. Kosher Salt
1/3 tsp. Pepper
1 tsp. Cummin
1 package of mini White Corn Tortillas
Instructions
Pre-heat oven to 350 degrees.
Place a stack of 4 tortillas inside damp paper towels and heat in the microwave for 30 seconds.
Take the tortillas and mold them inside of a muffin tin. You'll want to gently press them into the pan and slightly molding them. Make sure they don't collapse too much or you won't be able to put any caviar into them!
Place inside the oven for 20-25 minutes or until browned and crispy.
Let them cool.
In the mean time, combine all of the ingredients above and toss until evenly coated.
Take a spoonful of Cowboy Caviar and fill each up. Topping it off with fresh cilantro.
Enjoy!
3.1.09

SaveSaveSaveSave
SaveSave