WOW, another year has come to a close. 2013 was a fabulous year both here on DDD and behind the scenes. In the past 12 months I was pregnant for 9 of them and had a newborn for the other 3. Soooo, I didn't get AS much accomplished in terms of big projects, but for good reason. Believe it or not, I worked on a lot of new projects behind the scenes this year but they are all only 75% complete, so be on the look out for a few big reveals in the early part of 2014!
Are you ready to see which posts made the Best of 2013 List on Design, Dining and Diapers? Here are my Top 10 Most Popular Projects of 2013 chosen by YOU (based on page views). And it never fails, that I'm actually always a little surprised over the posts that make the list. What do you think?
10.
Our Stone Patio Reveal and How-To was by far the biggest project we completed in 2013. It is something we have always wanted to do and we are glad we did it. BUT it took us triple the amount of time we expected and it was A LOT of hard work. This year we are hoping to furnish it and really enjoy it this spring and summer!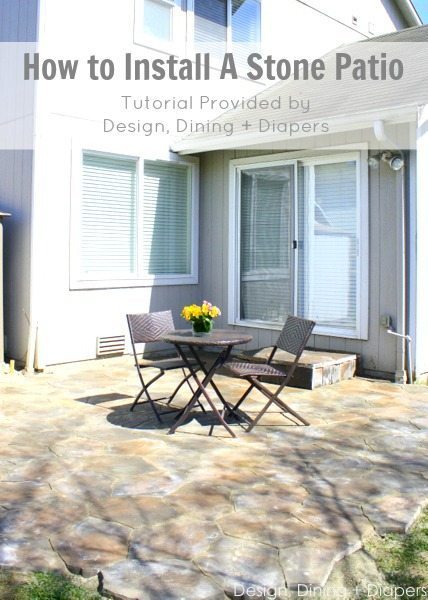 9.
Cleaning posts are always popular so it doesn't surprise me that you all loved my post on this Natural Kitchen Sink Cleaner that I tried out.
8.
My Mini Pallet Valentine's Day Art was the first of my Mini Wood Shim Pallets and honestly, I was shocked by how quickly it took off. This little Valentine's Day Art ended up on Good Housekeeping, MSN and several other big sites.
7.
This year I had the opportunity to appear in Time Inc.'s ALL YOU magazine! I made these Industrial Spheres Made From Cereal Boxes for a craft challenge that appeared in the September issue. Needless to say this was one of the highlights of my year and I'm happy to see they made my Top 10 list.
6.
Yet another one of my Mini Pallet Signs made the list. My Moss Monogram Door Sign was definitely a favorite this year.
5.
Seriously, I never would have guessed how popular these signs were going to be. This Easter Pallet Art Made From Wood Shims was my third one to make the list this year.

4.
And it turns out, you all like some of the recipes I've posted this year too! I'm not surprised these Apple Pie Bites Made from Crescent Rolls  were at the top because I hear they are SO GOOD. ( Now, I just wish I could make them Gluten-Free!)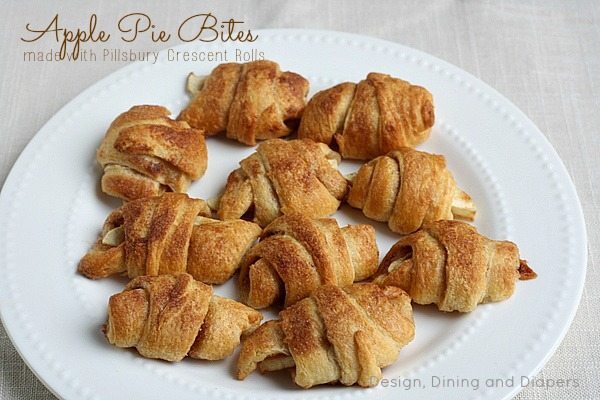 3.
These really are The BEST Gluten-Free Chocolate Chip Cookies. Whether you are GF or not, try them. I try not to make them very often because I eat the whole batch!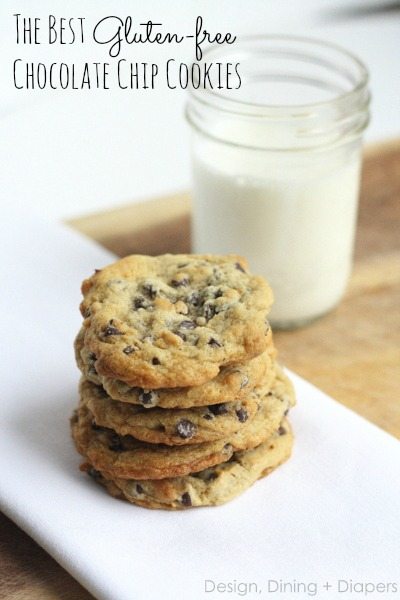 2.
Coming in with the 2nd most page views of the year is my Burlap Topiary Tree Tutorial. I've had several readers share their trees with me and I love seeing everyone's take on these.
1.
And are you ready for the most viewed post of 2013?! My New Pantry Organization  topped the list this year. And in case you are wondering, yes it is actually still this organized. I love love this project because I use it daily :)
And in case you've missed some of my other big posts over the years, just for fun, here are my Top 10 Most Popular Posts of ALL TIME! 
10.
Vases and Candles From Recycled Jars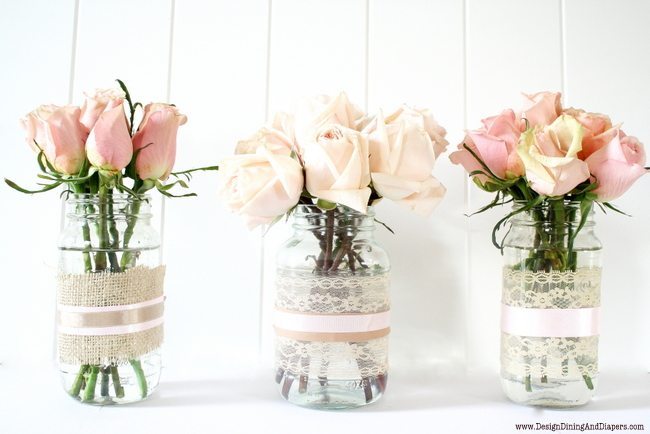 9.
8.
7.
6.
5.
Side Table Makeover Using Naturally Distressed Wood
4.
3.
Tea Stained Coffee Filter Wreath
2.
1.

Are you having fun yet? I love looking through everyone's Best Of  Posts during this time of year. Most of the time I've missed a few of the good ones, so here are Top 10 Posts from some of my favorite blogging friends! Happy browsing :)